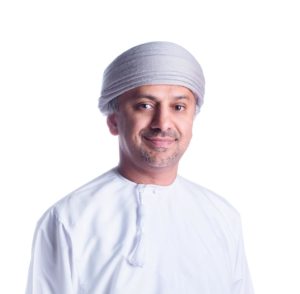 MUSCAT – Bank Muscat has set new benchmarks in Priority Banking with the opening of 3 new Asalah Centres in Al Mahaj in Amerat, Al Saada in Salalah and Jalaan Bani Bu Ali in Sharqiyah. Asalah Priority Banking from Bank Muscat Premier Banking is all about providing a specialised banking experience through a profound understanding of client preferences and a steady focus on Recognition, Rewards and Solutions.
Abdulnasir Al Raisi, DGM – Premier Banking, said: "Bank Muscat Premier Banking is very happy to expand the Priority Banking experience with the opening of 3 new Asalah Centres in fast growing hubs of the country. Our valued clients now have ready access to 35 Asalah Centres across Oman and 68 Relationship Managers (RMs), which is the largest Priority Banking network in Oman. Asalah promises a host of benefits that is unmatched elsewhere in Oman's banking industry and we are very happy to keep expanding our network and portfolio of highly personalised and unmatched services."
Exclusive banking benefits for Asalah customers include dedicated RMs based across the Sultanate, the largest number of Priority Banking centres, express service and processing of transactions, a dedicated 24×7 Asalah Call Centre (24779999). The Asalah debit card facilitates complimentary visits to the Primeclass lounge at Muscat Airport and the Plaza Premium lounge at Salalah Airport as well as unlimited complimentary access to the Majan Lounge at Muscat International Airport. Importantly, it is the only debit card that also offers lounge access to more than 50 lounges worldwide.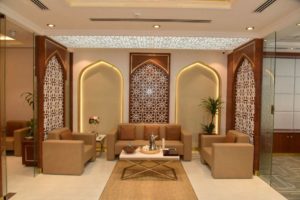 Other exclusive lifestyle benefits from Asalah include global concierge service, chauffeur service to and from Muscat International Airport, Asalah Entertainer App with more than 3,500 "Buy 1 Get 1 free" offers, rewards of indulgence through merchant discounts across fine dining, entertainment, leisure, beauty and wellness segments. Asalah customers also enjoy preferential pricing on deposits, competitive exchange rates, remittances and personalised cheque books.
Customers will be delighted with the integrated wealth management platform that provides access to all classes of global assets. Asalah customers also have access to tablet banking, which provides door-step banking service to customers from the convenience of their homes or offices to help with all their banking requirements such as account opening, credit card applications, consumer and auto finance and bancassurance products.