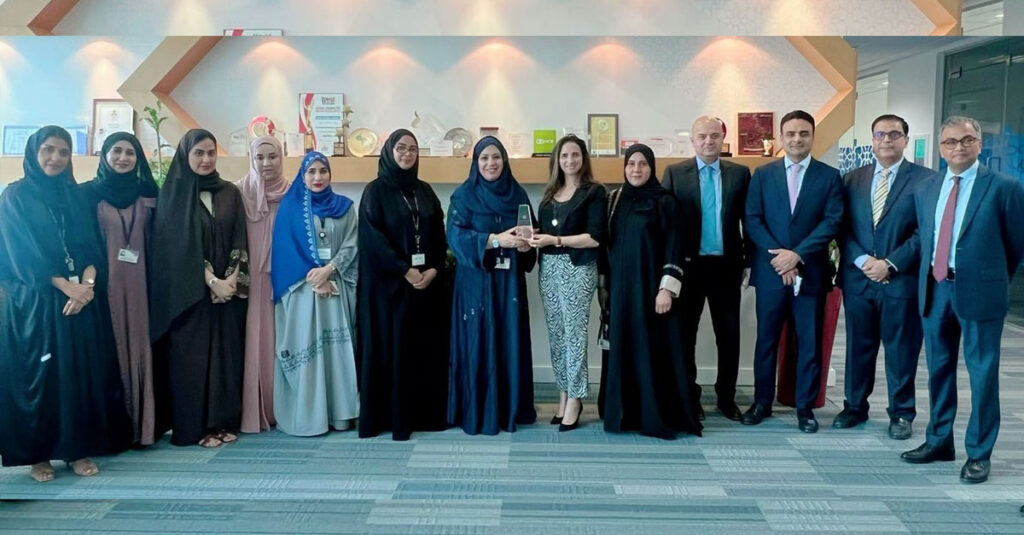 MUSCAT – Bank Muscat has once again won the Operations Excellence Award from Wells Fargo, the San Francisco headquartered multinational bank. Recipients of this award have traditionally demonstrated a very high Straight-through Processing (STP) rate. With an excellent STP rate of 97.8 percent, the bank's exceptional quality of SWIFT messages for dollar payments and outstanding error-free rate for remittances in 2021 were among the main criteria for receiving the award. Wells Fargo representatives commended Bank Muscat for both outstanding transaction-processing quality and dedication to operational excellence.

Speaking on the occasion, Zuwaina Abdullah Al Sharji, Assistant General Manager – Central Operations & Change Management, Bank Muscat, said: "Bank Muscat is delighted to win this award, which affirms the bank's commitment to meeting the highest standards of quality in fund transfers. We take this opportunity to thank Wells Fargo for recognising the bank's exceptional quality in the delivery of payments and transfers. Facilitated by a state-of-the-art in-house payment architecture, the bank consistently maintains high SWIFT standards which are backed by our customer-centric services."

Cross-border payments are a critical component of banking relationships in today's global economy and the need for fast, efficient and predictable processing is a shared responsibility by all the financial institutions involved. Wells Fargo, which is among Bank Muscat's prominent correspondent banks for dollar payments, provides Bank Muscat with high quality payment processing, seamless and efficient servicing and outstanding customer service.

Bank Muscat, which has more than 500 correspondent banking relationships across the world, is a multiple award winner whose performance has been recognised both at the international and local levels. The bank regularly wins multiple awards across its different lines of business and operations in recognition of its outstanding achievements and commitment to offering world-class banking services to all its customers. In 2021, Bank Muscat won over 30 international and local awards and accolades including similar awards from JP Morgan and Citibank. The bank is working steadily to further improve its excellent portfolio of products and services by expanding digital banking and improving financial inclusion in the Sultanate.