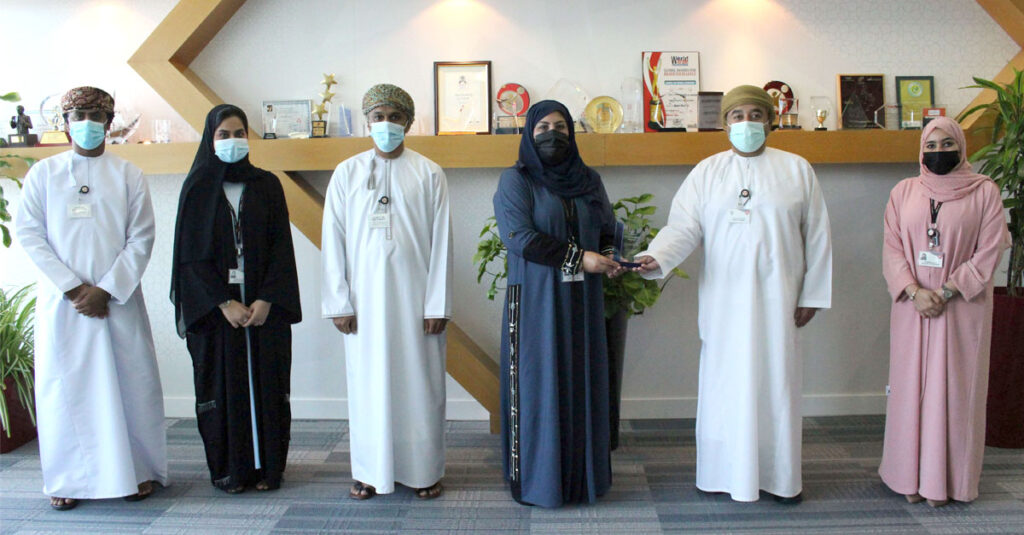 MUSCAT – Bank Muscat continued to win multiple awards across its different lines of business and operations.

In 2021, the bank won over 30 international, regional and local awards and honours as it demonstrated excellent performance across all aspects of its operations. The bank started the year on a very positive note winning 5 prestigious awards from EMEA Finance including the Best Bank in Oman, Best Private Bank in Oman, Best Local Investment Bank in Oman and the Middle East Sustainability Award. A prolific innovator in the financial sector in the region, Bank Muscat was recognised as one of the "Top 100 Companies in the Middle East" and as one of the "Top 50 banks in the Region" by Forbes Middle East later during the year.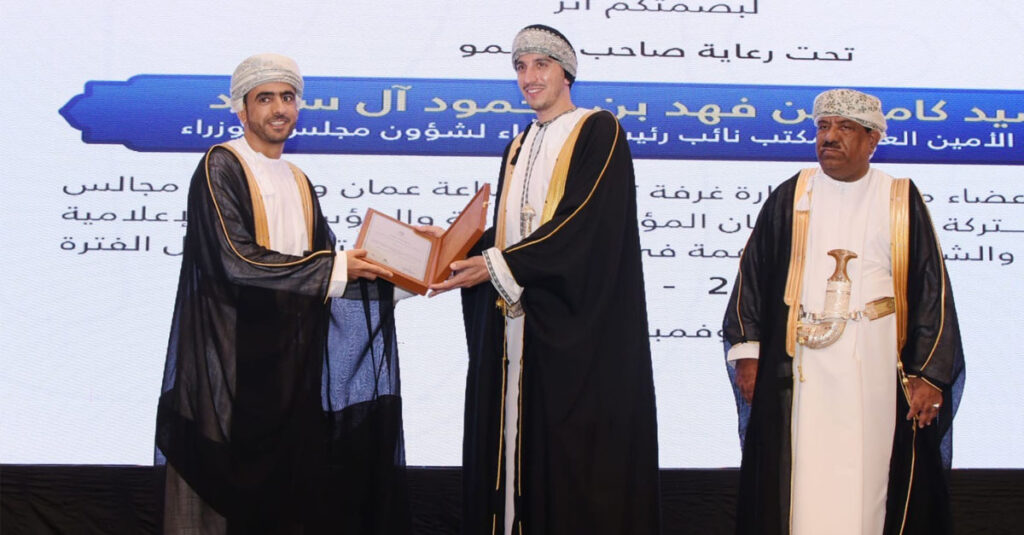 Energised by the steady number of accolades, the bank continues to work steadily to further improve its excellent portfolio of services and provide greater financial inclusion across the Sultanate. In keeping with technological developments, the bank's digital channels including Mobile and Internet banking have been witnessing tremendous growth over the recent past.

With about 2 million customers, Bank Muscat is a clear leader in the banking sector in Oman and has the largest portfolio in the country across the retail, corporate, wholesale and Islamic banking space. Hence, it was not surprising that Bank Muscat won two prestigious awards for digital banking from Global Finance – for Best Consumer Digital Bank (Oman) and Best Corporate / Institutional Digital Bank (Oman) – at the Middle East Digital Bank and Innovators Awards 2021 held in Dubai. The winners for these digital banking awards were selected based on a number of criteria, including their strategy for attracting and servicing digital customers, success in getting clients to use digital offerings, growth of digital customers, breadth of product offerings, evidence of tangible benefits gained from digital initiatives, and web/mobile site design and functionality.

As the leading financial services provider in the Sultanate, Bank Muscat has the largest banking network in Oman with 174 branches and over 800 ATMs, CDMs and other devices. The number of customers using digital banking services have increased manifold in recent years to over 1.2 million today.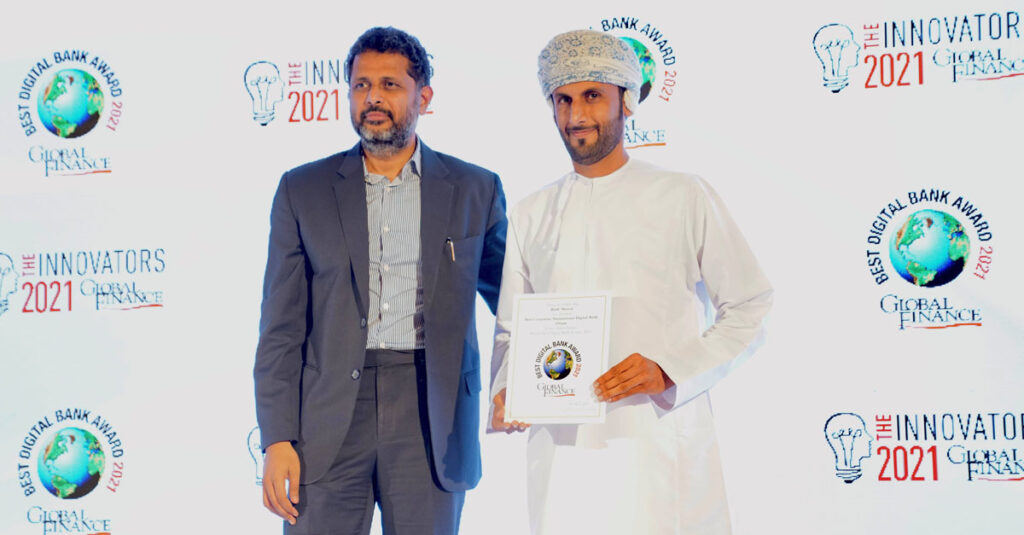 A strong supporter of Public-Private Partnership, the bank has been steadily and strongly partnering government institutions and civil society organisations to implement national goals of digital transformation and supporting the growth of Small and Medium-sized Enterprises. In recognition of its pioneering role in the field of Corporate Social Responsibility (CSR), Bank Muscat was honoured by the Oman Chamber of Commerce and Industry at a grand event held recently under the patronage of H.H. Sayyid Kamil bin Fahd bin Mahmoud Al Said, Assistant Secretary General of the Office of the Deputy Prime Minister for Cabinet Affairs.

The bank also won the Bank of the Year (Oman) award from The Banker as well as the Best Bank in Oman awards from a number of prestigious international, regional and local publications including Global Finance, Euromoney, Asiamoney, and Oman Economic Review. It is important to note that the bank is a repeat winner in the Best Bank in Oman category across these prestigious international publications based on its growth in assets, profitability, geographic reach, strategic relationships, new business development and innovation in products.

Meanwhile, Bank Muscat Private, targeted at ultra-high net-worth individuals (UHNIs), won three Best Private Bank in Oman awards during the year, from PWM/The Banker, Global Finance and EMEA Finance. The bank also won the Best Trade Finance Bank in Oman awards from Global Trade Review and Global Finance, while strong performance by its Asset Management division helped garner awards from Global Investor Group and EMEA Finance during the year.

Recognising its vast range of world class offerings, the bank also won awards for the Best Bank for SMEs in Oman from Asiamoney as well as 3 Investment Banking awards from Asian Banking and Finance. Bank Muscat also won the Best Retail Bank in Oman from Retail Banker International. JP Morgan recognised the bank's operational excellence in processing dollar payments and outstanding error-free rate for remittance transactions with two Quality Recognition awards during the year, validating the bank's commitment to the highest standards for fund transfers. The bank was also honoured as the Best Foreign Exchange Provider in Oman by Global Finance.

Going forward, Bank Muscat is focused on strategic initiatives to confront challenges and further increase its market share even as it continues to demonstrate its systemically-important place in Oman with all round support to different sectors. The bank posted a net profit of RO 140.16 million for the nine months ended 30 September 2021 compared to RO 113.21 million reported during the same period in 2020, an increase of 23.8 per cent.