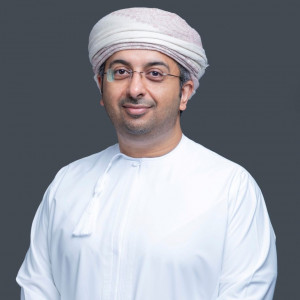 MUSCAT – Bank Muscat and Haya Water (Oman Wastewater Services Company), have signed an agreement to on-board the utility's operations to Bank Muscat's B2B platform. The new system will help the Government of Oman owned wastewater services utility digitise its payments by completely on-boarding the authority to the B2B platform with access to live support.
The Bank's B2B solution will seamlessly and securely integrate with Haya Water's Enterprise Resource Planning (ERP) system to provide an automated, two-way data transfer service for high volume online payments. The corporate will be able to optimise the efficiency of its employees by saving on man-hours since personal visits and face-to-face interaction with bank employees will not be required on a daily basis for payment processing and reconciliation. Haya Water will be able to provide better service to its customers and other stakeholders because of the straight-through nature of online channels. It will be able to achieve a high degree of automation in payables reconciliation and minimise risks related to payment processes.
Tariq Atiq, DGM – Transaction and Public Sector Banking, said, "As the pioneer of digitalisation technologies in the country, Bank Muscat has collaborated with Haya Water to introduce state-of-the-art technology to digitise its operations and allow greater efficiency in the delivery of its services. A shift to digital typically brings in a host of benefits including efficiency, cost reduction, accountability, speed and scalability. In today's world, digitalisation is no longer an option for organisations. Going ahead, we expect more organisations to take advantage of the high degree of automation and security that is made possible by the B2B Connect solution."
Sabiha Al Kharusi, Acting GM Finance at Haya Water, said: "We are proud to partner with Bank Muscat to use its state-of-the-art B2B Connect solution and greatly improve our operational efficiencies. Our customers, vendors and partners will find it easier to complete their transactions with us and we are confident that this will improve their satisfaction and ease of doing business."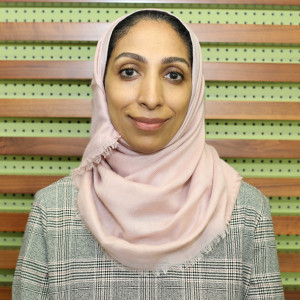 The niche B2B Connect solution is an advanced version of online banking targeted mainly at large corporates. With the B2B Connect solution, corporates can carry out payment approvals in their ERP and the information can flow to the bank for processing. Through this solution, institutions can build an efficient and robust payment and reconciliation system. The bank's corporate online banking platform serves as a key solution for corporate payments. With the integration of corporate enterprise resource planning (ERP) systems with the online banking platform, a complete digitalisation process is now in place for corporate payables as well as reconciliation.
Bank Muscat also offers corporates other tailor-made solutions such as the Direct Debit solution and Remote Deposit Capture (RDC), which allow corporate customers to smoothly transition towards efficient technology-focused processes. Bank Muscat's Transaction Banking team provides expert advice to institutional partners and can help them structure an automated and efficient accounts-receivables process.