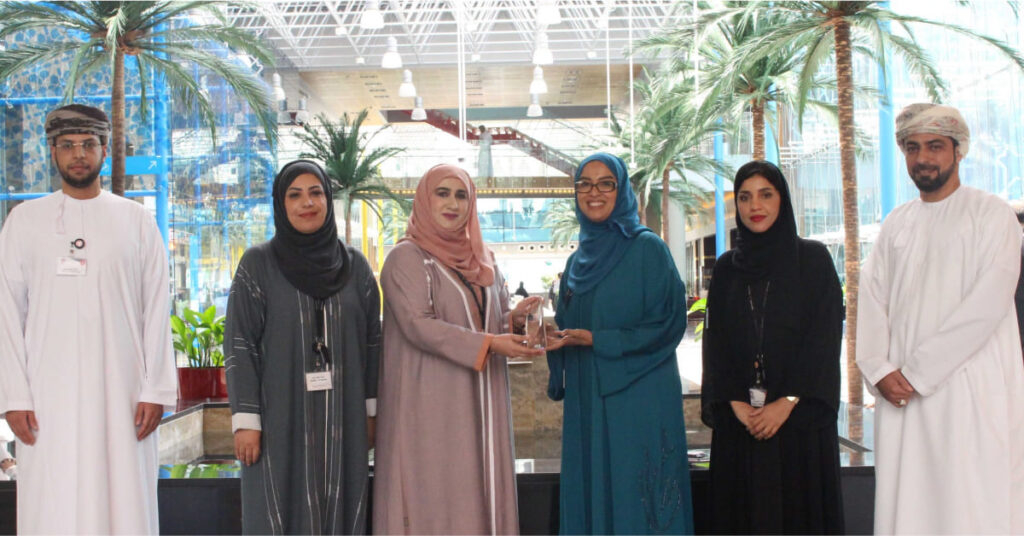 MUSCAT – Bank Muscat was awarded with the Operational Excellence Award by Wells Fargo, one of the four largest banks in the United States and is headquartered in San Francisco. This award recognises institutions for their usage of Wells Fargo services, expertise, and commitment to achieving an exceptional level of operational excellence, which results in higher efficiencies and cost reductions. Most importantly, it acknowledges institutions, who meet the evolving needs of their own customer base by consistently demonstrating improvement in the quality and excellence of operational service levels in international fund transfers which has resulted in a very high straight-through processing (STP) rate throughout the year.

Speaking on the occasion, Zuwaina Abdullah Al Sharji, Assistant General Manager – Central Operations & Change Management, Bank Muscat, said: "We are delighted to receive this award once again, which reflects the bank's commitment to meeting the highest standards of quality in fund transfers. The bank consistently maintains high SWIFT standards, which are backed by our customer-centric services and a state-of-the-art in-house payment architecture." She thanked customers for their trust and confidence in the bank, which has led to several innovations being launched over the years to enhance banking convenience and keep pace with global trends.   

Cross-border payments are a critical component of banking relationships in today's global economy and the need for fast, efficient and predictable processing is a shared responsibility by all the financial institutions involved. Wells Fargo, which is among Bank Muscat's prominent correspondent banks for dollar payments, provides the bank with high quality payment processing, seamless and efficient servicing and outstanding customer service, thereby greatly enhancing the overall customer experience.

As for the bank, the Central Operations Department, the Treasury Office, and the Global Trade Services Department handle money transfer operations, while the Systems and Procedures Department handles technical and security issues related to these operations. The bank has established relations with more than 500 correspondent banks worldwide.

Bank Muscat's performance has been consistently lauded by the international financial and banking community for decades, with the bank winning similar awards from giant institutions like JP Morgan. The bank has also won a number of awards from prestigious international publications like Global Finance, Euromoney, The Banker and EMEA Finance for its different lines of business in the recent years.