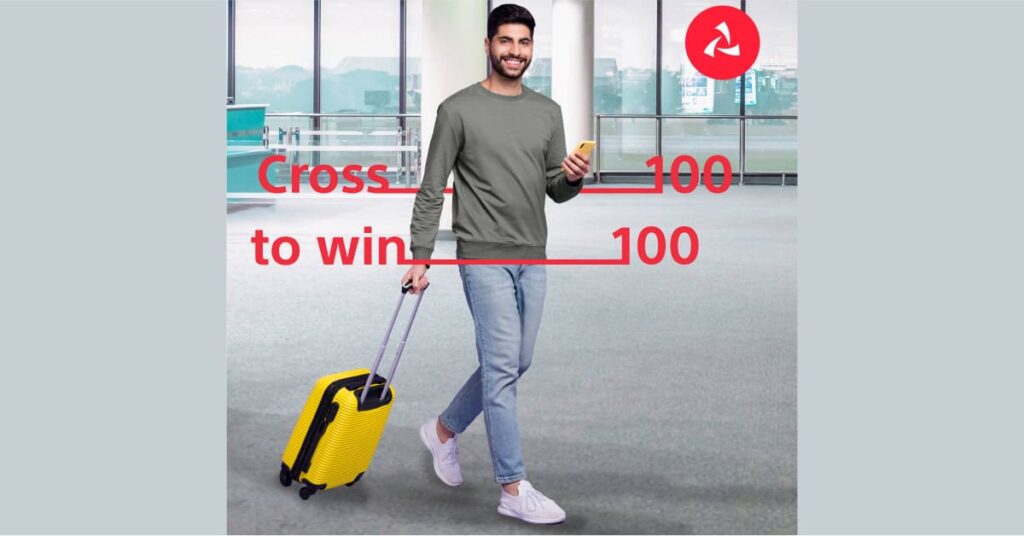 MUSCAT –Bank Muscat launched a special offer on its Credit Cards when used internationally. During the offer period, customers will get the chance to enter a monthly draw to get 100 percent cashback on their spends (capped at OMR 100) for every RO 100 spent using Bank Muscat Credit Cards internationally on POS machines or online. For every OMR 100 spent, customer gets another 1 chance to win. The higher the spend, the higher the chances to win. There will be 100 winners every month with a total of 700 winners by the end of the campaign. The offer continues until December 31st, 2023. It comes as part of Bank Muscat's strategy to provide special offers to customers and users of Bank Muscat cards in general and Credit Cards in particular.

It comes as part of Bank Muscat's strategy to provide customers with the best value proposition for its products to enhance their experiences. Bank Muscat credit card customers enjoy curated discount offers across a wide range of categories including, lifestyle, health and beauty, entertainment, travel and hotel stays. This is in addition to card usage benefits such as free travel insurance and rewards on spend. Bank Muscat is also currently offering customers who apply for all eligible Bank Muscat credit cards a waiver of annual fees for the first year.

Abdullah Tamman Al Maashani, General Manager – Products, Bank Muscat, said: "We are pleased to see the positive feedback Bank Muscat's Credit Cards get. The bank is keen to provide various offers to meet customers' needs and aspiration. We hope that these added benefits will give our valued customers the chance to enjoy the added value the cards provide during their travel plans this summer. I would like to take this opportunity to thank all our valued customers for their continuous confidence in the bank's products and services. We will continue to develop our services and facilities to offer the best banking experience for all customers."

In line with its customer-centric vision 'To serve you better, everyday', Bank Muscat has launched a new service within its Internet and Mobile banking channels, which enables customers to submit applications for Credit Cards digitally. The new service further expands the list of options available to customers through the bank's various digital channels and enhances banking convenience leading to reduce waiting times when visiting branches.The new features enable customers to apply digitally for a variety of Credit Cards including Visa Gold credit card, Visa Classic Credit Card, Bank Muscat Oman Air Visa Platinum credit card, Bank Muscat Lulu Titanium Mastercard credit card, Al Jawhar Visa Platinum credit card, Asalah Visa Signature credit card and the Private Banking Visa Infinite credit card according to the eligibility norms for the same. After selecting the desired product and submitting the application form, the customer will receive a confirmation letter with the reference number of the form on the registered mobile phone number and e-mail. The bank also delivers Credit Cards to the customer's doorstep through courier services.
For more information about the cards, please visit: https://www.bankmuscat.com/en/bm-cards/Pages/cards.aspx. Customers can also contact the Bank Muscat contact center or via the number 24795555, instant messaging on the same number via the WhatsApp platform or communicate via the official social media accounts on Twitter and Facebook.