MUSCAT – The Small and Medium-sized Enterprises (MSME) sector plays an important role in the creation of jobs and driving economic growth and development in the Sultanate of Oman. This importance has been recognised by Oman Vision 2040, which aims to comprehensively enable the growth of the sector as part of the Sultanate's overall growth and development. Hence, the sector has received keen support from Bank Muscat, the leading financial services provider in the Sultanate, in line with its vision 'To serve you better, everyday'. The bank recently organised a seminar for more than 300 Omani entrepreneurs in Salalah by noted business consultant and Coach Ahmed Al Mutawa. The seminar focused on the initial steps of starting a business, growing already existing businesses, gaining knowledge about sources of capital and also how to handle challenges. It was attended by Taya Eid Bait Sabeea, Deputy General Manager – Interior Region, Bank Muscat, as well as a number of bank officials and well received by customers in Dhofar.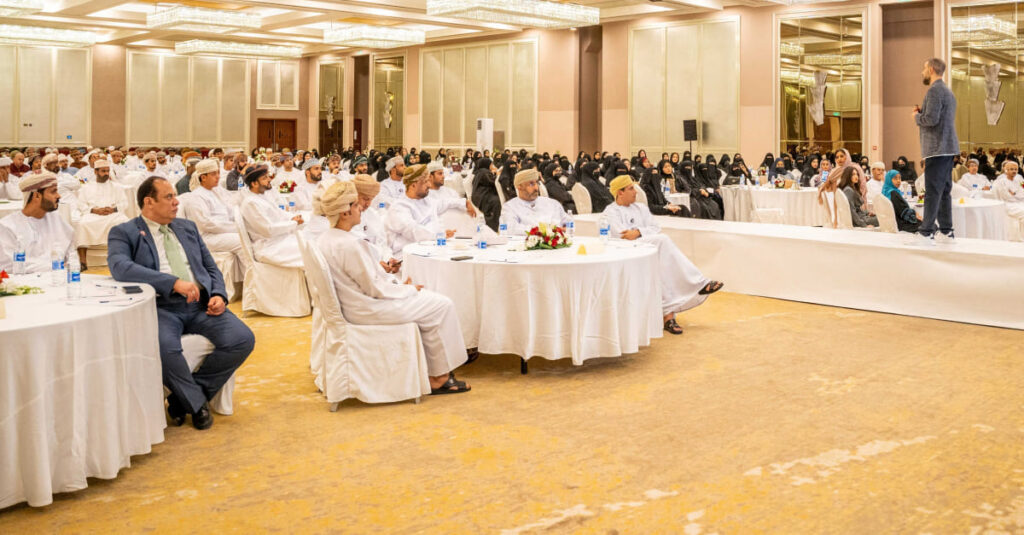 Speaking on the occasion, Taya Eid Bait Sabeea, Deputy General Manager – Interior Regions, Bank Muscat, expressed his gratitude for the excellent participation of owners and management of  small businesses in the seminar organized by the bank's Najahi Business Banking department. The bank has always been an enabler of opportunities for budding entrepreneurs so as to bring about sustainable development and financial inclusion in Omani society. He stressed on how Bank Muscat's Najahi Business Banking offers a range of non-financial support for small businesses including training sessions and mentoring programmes, which are helping Omani entrepreneurs guide their business through vital phases of growth and development. The Deputy General Manager extended his thanks and appreciation to Najahi customers for their constant support and trust in the bank and to all attendees for the interest expressed in the products and services of Bank Muscat.

Bank Muscat's Najahi has been playing a major role in supporting the SME sector since its launch in 2014. Over the years, Najahi has been growing from strength to strength in expanding its suite of products and services and has won praise from customers for the excellent financial support through collateral-free financing and non-financial support it extends to the SME sector. Bank Muscat's Najahi strategy is closely aligned with the overall developmental goals of the Sultanate of economic diversification, job creation and increasing GDP.

The Najahi products suite includes the value-added Najahi Current Account, POS Terminals, Credit and Debit cards, Internet Banking and Collateral-free Financing. It is a matter of great pride for the bank that Najahi has been well praised by its customers for the various services and facilities provided since its inception as it has enabled many to develop and expand their projects and grow in size to realise their entrepreneurial dreams.

For more information about Najahi, please visit the nearest branch, call 24790000 or visit https://www.bankmuscat.com/en/najahi/Pages/default.aspx.