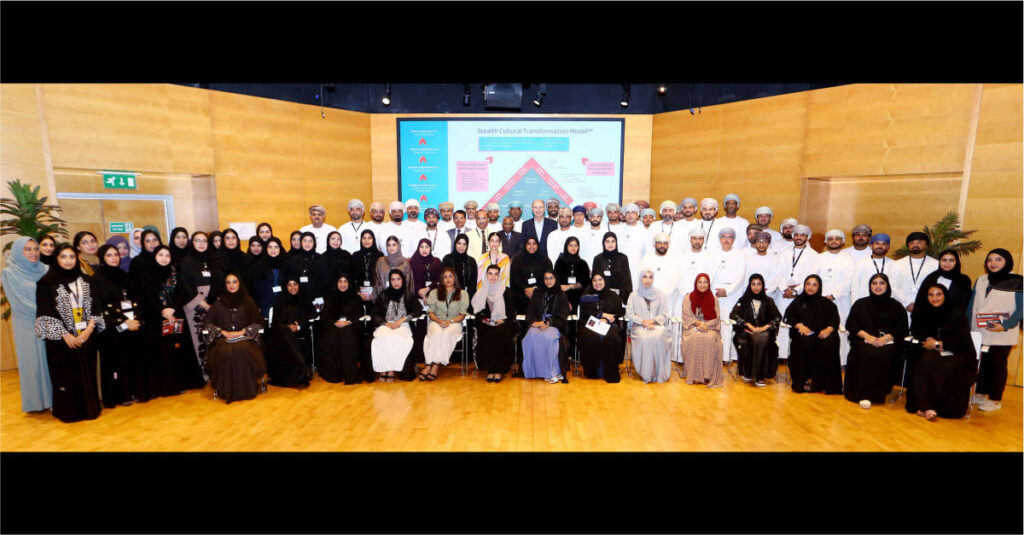 MUSCAT – In line with its key role to develop the competencies of the national cadre and enable youth to benefit from the different opportunities to sharpen their talents and abilities, Bank Muscat, the leading financial services provider in the Sultanate, continues to provide comprehensive training programmes and seminars for its employees. Through these programmes, the bank implements its strategy that focuses at enabling employees to take bigger responsibilities.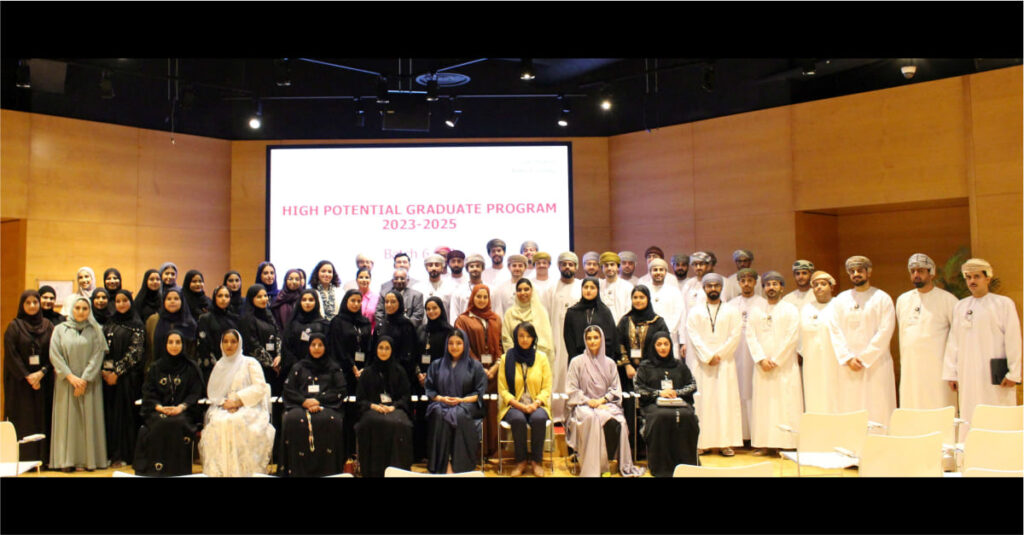 Bank Muscat has organised a seminar by renowned keynote speaker John Mattone, a world's top Executive Coach. Over 120 staff attended the seminar on Intelligent Leadership which recognises the immense need for a roadmap to developing and mastering the executive maturity necessary for emerging leadership. It also focused on how participants can connect with and cultivate their inner core through the 7 dimensions of Intelligent Leadership.

Continuing the positive results achieved through the bank High Potential Graduate Development program, the bank celebrated recently the enrollment of 57 employees from different business units in the bank in two new batches. The Programme focuses on creating a foundation in banking, self-management and building the potential leadership pipeline and nurturing talent internally to take up additional responsibilities in preparation for managerial roles. Specific modules throughout the Programme emphasise on gaining critical knowledge and skills such as credit, investment banking, corporate finance, treasury and capital markets, retail banking, finance, assurance functions, Islamic banking, etc. The two-year journey comprises a number of workshops and blended online modules with case studies, simulations and technical and leadership assessments.

Said Salim Al Aufi, General Manager, Human Resources and Administration, Bank Muscat, said: "Human Resources continue to be considered as pillars of development in Bank Muscat. The bank firmly believes that its diligent and highly-competent employees are the main reason for its sustained growth and leadership position. The bank is keen to implement its training and development strategy and to ensure that we operate in a world-class working environment. I would like to thank Bank Muscat employees for their key role in supporting the development of this leading financial services provider in Oman."
Bank Muscat has a full-fledged Learning and Development department –Jadara Academy – which is affiliated with the Global Association of Corporate Universities and Academics. The department focuses on developing skills and capabilities through e-Learning modules, scholarships, professional certifications, Management and leadership training programmes. The development of human resources is a priority in the bank with a substantial budget allocation for training and development in all functions. The training and development programmes are carried out through specialised educational courses conducted by accredited training centers or through academic links with colleges, universities and leading training institutes at the regional and global levels.

The training courses cover all employees, including new employees who undergo intensive programmes. They get introduced to the most important modern methods of customer service, the importance of business ethics and how they can be applied in the work environment, professional communication skills in addition to improving their ability to assume responsibilities and adhere to the highest standards of integrity at work. The bank continues to invest in the development of its Omani cadres in various specialization and seeks to enhance their career and future ambitions in banking field, while providing the appropriate working environment for employees to carry out their duties to the fullest.