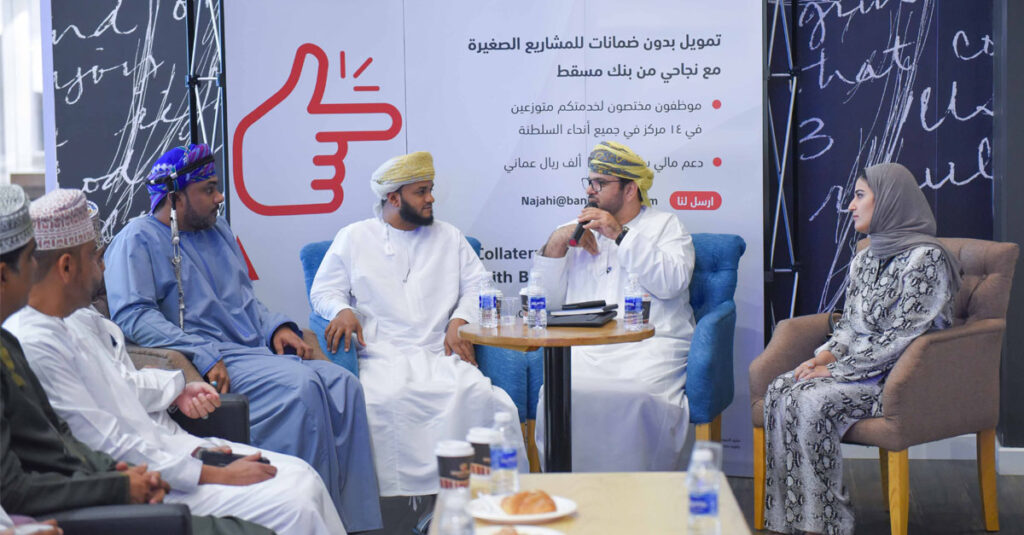 MUSCAT – The Micro, Small and Medium-sized Enterprises (MSME) sector plays an important role in economies around the globe, considering its substantial contributions towards creating employment, improving economic diversification and driving GDP growth. The role of MSMEs is a critical one for the economy of the Sultanate of Oman too, and the Government has been continuously taking a series of steps over the past decade to strengthen the position of micro and small business, culminating in the strong emphasis given in the landmark Oman Vision 2040.

Continuous Najahi support
With the objective of developing entrepreneurship in the Sultanate as part of the overall strengthening of the economy, Bank Muscat has been one of the biggest supporters of the MSME sector in the country with the aim of providing the widest range of products and services. It has been continuously striving to meet their unique needs, boost development and enhance the ease of MSME banking through a number of major initiatives, including the setting up of the Najahi (Retail Enterprises) unit in 2014. Over the years, Najahi has been growing from strength to strength in its role of supporting the MSME sector with over 2,000 small businesses having benefitted from its various services and solutions. Today, the beneficiaries of Najahi's collateral-free financing include businesses operating in retail trading, services, manufacturing and processing, construction, hospitality, travel and tourism, mining and agricultural sectors.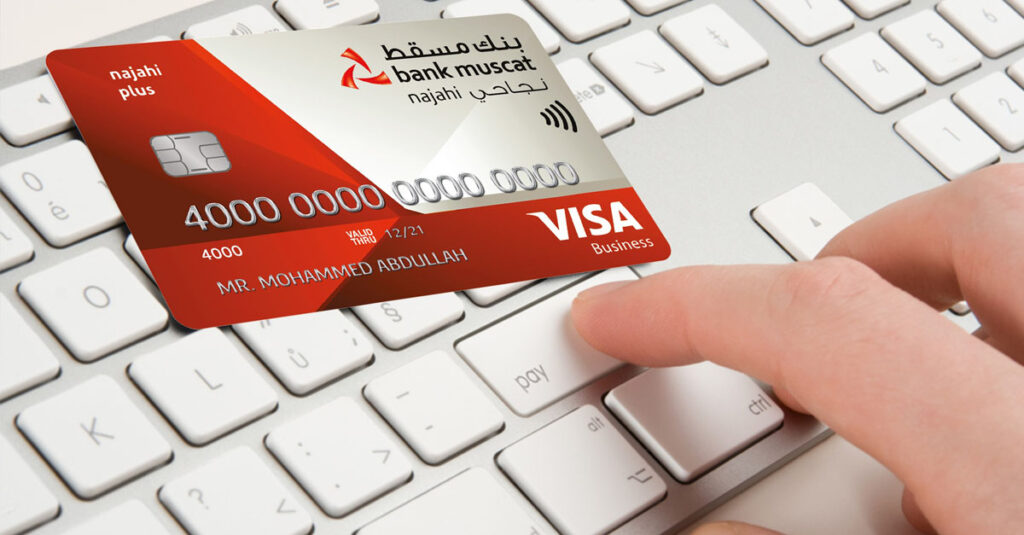 The Najahi products suite includes the value-added Najahi Current Account; Najahi Flexi Loan to support working capital, business expansion and other business needs; the Najahi Business Credit Card; and Najahi PoS Receivables Financing for customers who use PoS machines for sales. All financing options are available to the bank's customers' collateral-free' and customer relationship managers are available at all times to guide entrepreneurs in utilising the different facilities available. Customers can easily access the facilities by visiting any of the bank's branches or the 14 Najahi centres available across the Sultanate. It must be noted that small businesses can get credit up to RO 100,000 using Najahi's financing options.

Non-financial support
The Najahi programme is contributing greatly to the success of micro and small businesses in Oman as it aids them in previously unimaginable ways through collateral-free loans and credit facilities. In addition to financial services, Najahi also provides highly supportive non-financial services to SMEs like free digital marketing certification programmes, consultations and seminars to share entrepreneurial success stories and learning. For example, the Maharat Min Google digital marketing course is arranged free of charge for Najahi customers interested in enhancing their digital marketing skills. It has witnessed an excellent turnout and feedback from participants with over 400 Bank Muscat Najahi customers completing the certification programme, which upgrades their digital skills in a fast-changing world. Topics covered previously include 'Digital Identity Building Tools', 'Digital Marketing Basics' and 'Steps to Building a Digital Marketing Plan'. Bank Muscat is greatly encouraged by the excellent response from Omani entrepreneurs who are looking for a wide variety of digital tools in building successful businesses. The bank will play a key role in handholding them in their entrepreneurial journey as part of its strategy of supporting the development of MSMEs.

Another initiative worth highlighting is the bank's tie-up with Omani e-commerce site MarkeetEx through which Najahi supports MSMEs selling their products and services online. MarkeetEx.com currently has merchants from different parts of the country registered on its online platform, including 27 Najahi customers who are active on it. More and more MSMEs are now using the marketplace to sell and deliver products and services including groceries, household goods, mobiles and computers, fashion, beauty, and health products at highly-competitive prices. This initiative builds on the success of the bank's annual exhibitions, which used to be held regularly before the COVID-19 pandemic made social distancing norms mandatory.

Digital Banking Platform
Bank Muscat's Corporate Internet Banking services provide a fast, convenient and secure banking experience for MSMEs control their finances 24×7. Available in both Arabic and English language options through https://www.bankmuscatonline.com, the Corporate Online Banking platform can be used by Najahi customers for real-time banking, fund transfers to local or foreign accounts, bill payments and bulk payments to vendors. It also facilitates salary payments for employees under the Wages Protection System (WPS). Najahi Current Account holders can also open FD accounts and request for cheque books. They can block their Najahi Card in case it is lost or stolen. Security is ensured by a physical token and a secure mailbox. It must be noted that the bank's online banking platform features the latest technologies and world-class security features.

Enabling sustainable developmentMore than being just a financial services provider, Bank Muscat has always pushed itself to be an enabler of sustainable development for the community and the nation. Najahi has been praised by customers for the services and financial facilities provided since its inception, as it has enabled customers to develop and expand their projects, which is in line with the development goals of the Sultanate with the aim of contributing to economic diversification, supporting Omani youth and increasing GDP.
Bank Muscat has been continuously supporting the MSME sector through its different initiatives and programmes that view these businesses as a primary pillar of Oman's plans for economic diversification in alignment with the landmark Oman 2040 Vision. The landmark financing programme continues to promote self-employment among Omani youth, which will strengthen the National Economy in the coming years.