MUSCAT – In line with its pioneering role in introducing state-of-the-art banking services and solutions to the government and corporate businesses, Bank Muscat has launched its new and improved Corporate Banking website at an event attended by Ahmed Faqir Al Balushi, Chief Corporate Banking Officer, Bank Muscat and other Management Team members of the bank.

The new website is solution-oriented and features a modern design, simple and user-friendly content, easy navigation, and interactive application forms for the bank's existing and prospective customers to apply for availing banking products and services. It provides direct links to a large range of services and solutions offered by the bank including corporate online banking, business loans and solutions, trade finance, agency and custody services, sectoral insights and customer testimonials. The bank's corporate customers can easily access its eApplication for various trade solutions, in addition to various other application forms for various banking services, checklist of documents required, and other guides and tutorials.

Accessible through https://www.bankmuscat.com/en/Business/Pages/Business-Home-page.aspx, the new website aims to provide an engaging experience and will help the bank's existing and prospective customers to find all essential information effortlessly as well as place requests for the services that can best serve their banking needs.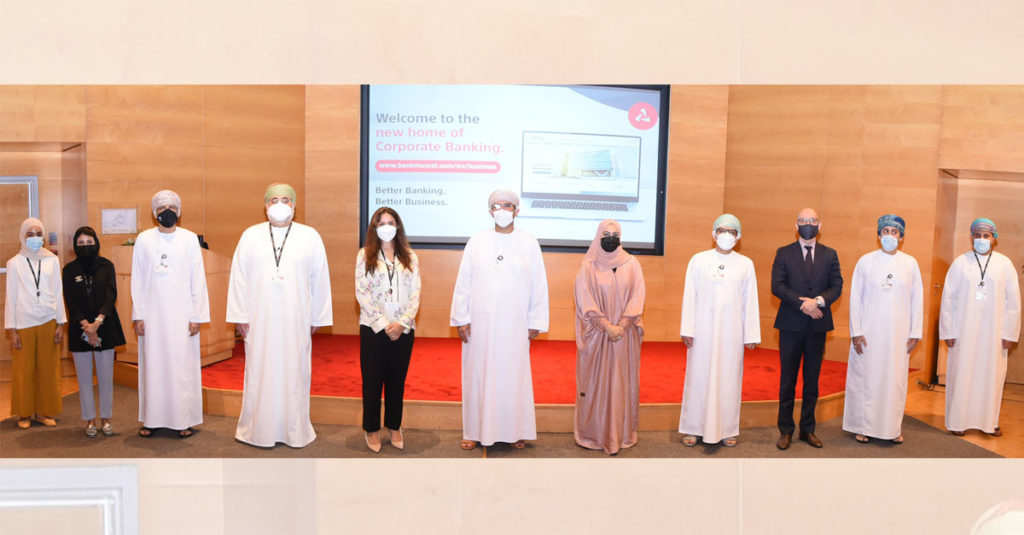 Speaking about the bank's new website, Ahmed Faqir Al Balushi, Chief Corporate Banking Officer, Bank Muscat said: "Bank Muscat has always sought to address the entire value chain of corporates by developing and adopting new technological solutions in line with the bank's vision 'To serve you better, everyday'. The launch of this new Corporate Banking website is in line with the bank's customer-centric strategy and global banking trends. It will help us provide an unmatched banking convenience for our potential and existing institutional and corporate customers. We hope that this site will be a one-stop resource for addressing all banking needs and will go a long way in addressing both the present and future requirements of Oman's rapidly growing corporate sector."

Bank Muscat's Corporate Online Banking is another important platform, which helps corporates control their finances 24×7. Available in both Arabic and English language options and through https://www.bankmuscatonline.com, the corporate online banking platform facilitates real-time account details, transactions in local or foreign currencies as well as bulk payments. It must be noted that the online banking platform features the latest technologies with world-class security features.

Bank Muscat also offers many other tailor-made digital solutions such as Remote Deposit Capture (RDC) online cheque clearing solution and the Direct Debit solution. The bank's online Corporate Banking platform and the B2B Connect solution also facilitate salary payments for employees through a secure payment channel under the Wages Protection System (WPS) as mandated by the Central Bank of Oman and the Ministry of Manpower.

The bank also offers a full suite of Global Trade Services to its Corporate Banking customers to facilitate trade and the economic growth and development of Oman. Bank Muscat continues to provide international trade finance and lending solutions to the bank's institutional clients in both developed and emerging markets, making it a leading market player in the region. The bank's customer-centric service is strengthened by its team of dedicated Global Relationship Managers (GRM), a single point of contact for elite corporate customers, for efficient processing of their requests.
Over the years, Bank Muscat has been working steadily to further improve its portfolio of services and solutions as well as enhance the ease of banking through all customer touch points. Already, the bank's digitally-enabled banking ecosystem is playing a major role in accelerating corporate B2B and B2C transactions, unveiling a digital economy and promoting a customer-centric business model, which is aligned to the inspirational landmark goals of Oman Vision 2040.