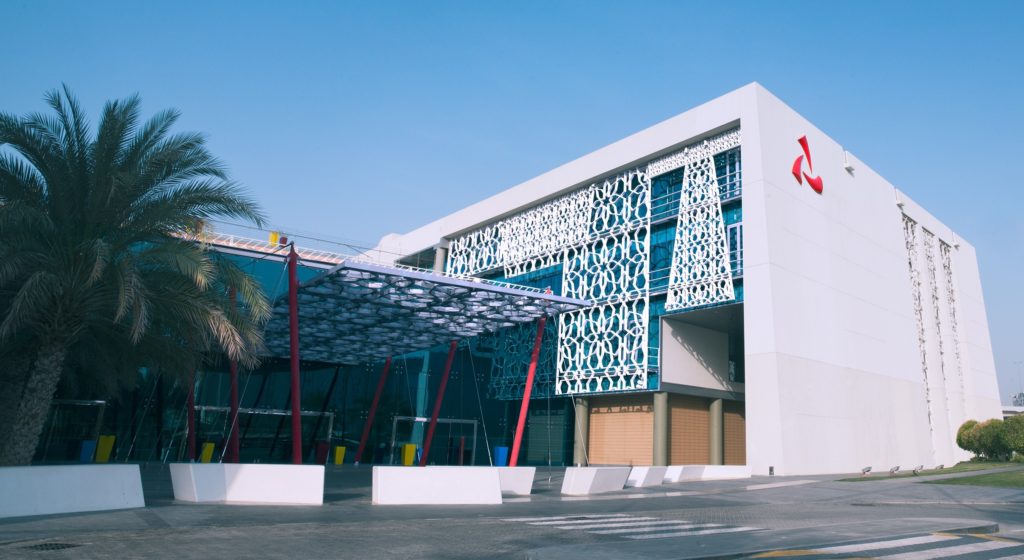 MUSCAT – In line with the directives of the Supreme Committee on dealing with COVID-19 and its commitment to promoting financial inclusion across the Sultanate, Bank Muscat has urged all its customers to use its various e-channels for their various banking transactions including making payments and fund transfers. The bank pointed out that the bank's e-channels and digital channels are continuing to play a key role in promoting health and safety of everyone during a period of enhanced social distancing, while customers also get to enjoy the convenience of banking 24/7 from the comfort and safety of their homes. The move to digital channels will also benefit customers during the upcoming Eid holidays.

In particular, Bank Muscat's continuously upgraded Internet and mobile banking services give customers a fast, comfortable and secure banking experience. Today, large numbers of retail banking customers are using the various features like real-time bill payments for utilities in Oman, fund transfers within the bank and in Oman, fund transfers across the world via the SWIFT network; speed transfers to a number of countries including India, the Philippines, Pakistan, Sri Lanka and Bangladesh; Zakat calculator and charity payments. Bill payment facility is available for a variety of utility services such as electricity, water, telecom, mobile top ups, instant credit card bill payments, school payments etc. The bank's single-click facility for Eidiya and Group transfers will be very helpful for customers in sending Eid gifts to their near and dear ones from the comfort of their homes. Internet banking and the mBanking app also allow customers to disable or enable their debit card for international usage adding an extra layer of security for the benefit of customers. Customers also get access to a comprehensive Personal Finance Module where they can get a detailed breakup of their finances, set up budgets and track their expenses vis-à-vis their budgets.
A large number of the bank's corporate customers are using digital banking options like bulk payments to make salary and vendor payments through Corporate Internet Banking or the state-of-the-art B2B Connect Solution without the need to visit a branch. Bank Muscat also offers other tailor-made digital solutions such as Remote Deposit Capture (RDC) and Direct Debit for the benefit of its corporate customers. These digital options offer latest technologies with world class security features and provides intelligent information to institutions and corporates for real time decision-making.
The bank's upgraded BM Wallet and mBanking app have also made it easy for customers to transfer money to or request funds from others using the Mobile Payments System (MPS) of the Central Bank of Oman. Funds can be transferred instantaneously using the following modes. For person to person transfers, money can be sent or collected from the recipient's default account or wallet. 'Send money' can be initiated by using mobile number, Alias or by QR code scanning and 'collect money' can be initiated using recipient Alias/Mobile Number if both the sender and recipient are registered on MPS. Bank Muscat customers have the facility to register on the MPS via both its BM Wallet and the mBanking app. Funds can be transferred instantly and at zero cost to both Bank Muscat and non-Bank Muscat customers' bank accounts or wallets by using their MPS-registered mobile number/alias/QR code. There is no need to enter an account number. Beneficiaries can be instead selected from one's phone contact list to initiate a payment.
The bank added that its contactless "Just Tap" debit, credit and prepaid cards as well as its contactless wearables have become very popular as they allow customers to complete their low-value point-of-sale (POS) transactions at groceries and supermarkets with a simple tap of the POS terminal without the need to enter their personal identification number (PIN) for transactions up to RO 40. Customers can conduct multiple transactions totaling up to RO60 or up to 10 transactions every day using the 'Just Tap' feature of their card or their Shababi wearable band.
It must also be noted that customers can use Bank Muscat's 794 devices spread across the Sultanate including 469 Automated Teller Machines (ATMs), 129 Cash Deposit Machines (CDMs), 167 Full Function Machines (FFMs), 19 statement printers and 10 Business Cash Deposit Machines (BCDMs). A large number of banking services are available 24/7 through these devices as well as through the bank's Call Centre (24795555) for the benefit of customers. Interactive Voice Response (IVR) services available at the Call Centre include a number of financial transactions too.
The bank has requested its customers to use its e-channels, especially online and mobile-based platforms, to maintain the safety and health of everyone during this important time. Please log on to https://www.bankmuscat.com/en/bankingchannels/Pages/default.aspx for more details.