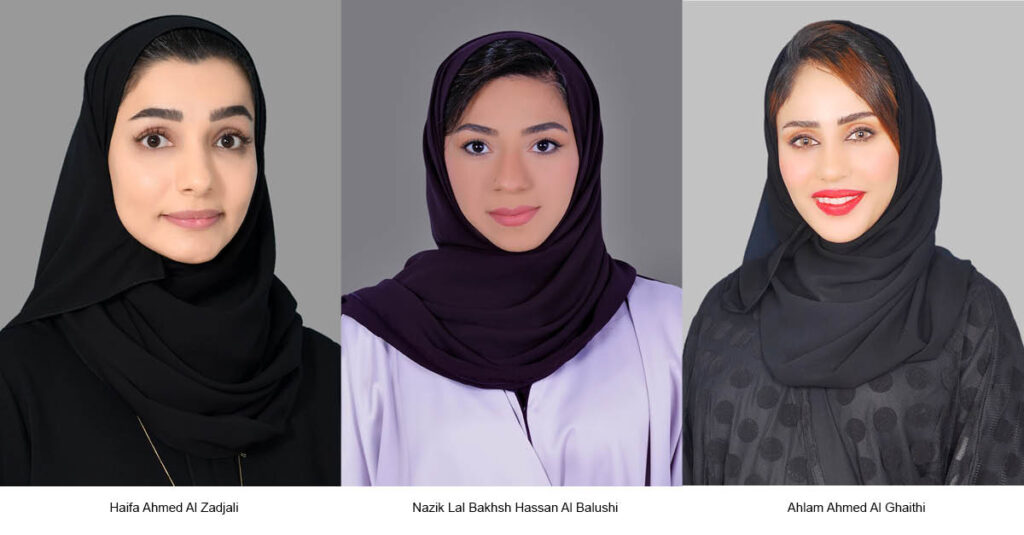 Women make up more than 50 percent of all bank employees

MUSCAT – Omani women enjoy a special position due to their great efforts, sheer determination and effective participation in making the Sultanate of Oman's development plans a reality. Their important role in Omani Renaissance is well appreciated by all and it is very well known that the wholehearted participation and role of women has been a strong factor in the stability, progress and long-term development of the Sultanate. The Omani Women's Day celebrates this important role that Omani women play in nation-building, and at the same time also represents a platform for them to discuss their needs and put forward new ideas and opinions, which can further boost their societal status and participatory role. On this occasion, Bank Muscat, the leading financial services provider in the Sultanate of Oman, has expressed its sincere appreciation and great pride in the efforts made by all Omani women to realise the lofty goals and objectives of Oman Vision 2040 across various fields and sectors including the banking sector. In particular, the bank commended its female employees for their continuous efforts and achievements in furthering Oman's Renaissance.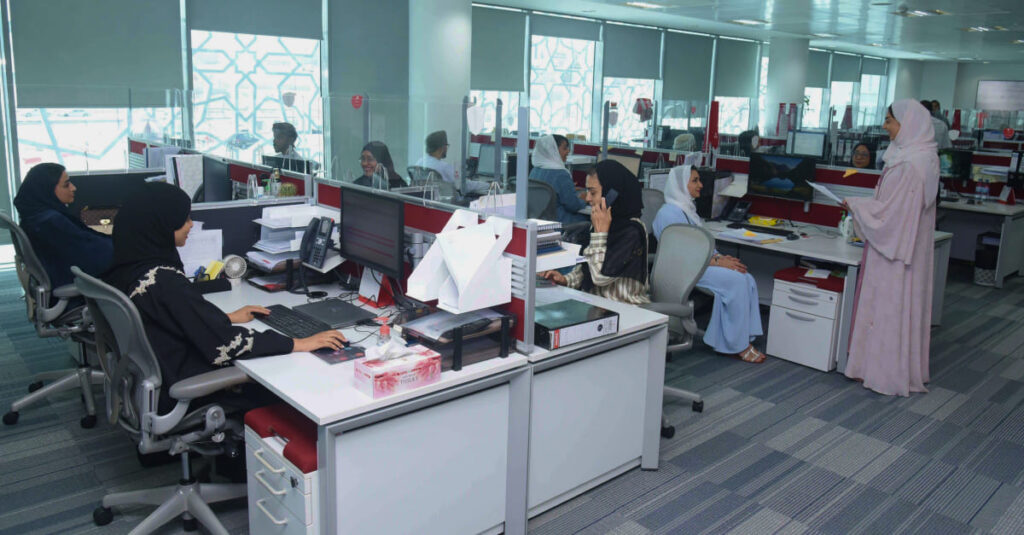 Throughout its four-decade long history, Bank Muscat has keenly worked to empower Omani women through jobs as well as training and learning opportunities. Thanks to an exemplary work environment based on fair and equal opportunities to all, state-of-the-art technology and global best practices in the financial services sector, women have been able to contribute more and more to the bank's progress and successes in the past decades. Today, women employees work across different departments and at all levels including the bank's senior management. It is indeed a matter of great pride for Bank Muscat that more than 50 percent of its over 3,800 employees are women. On the occasion of the Omani Women's Day, several female employees expressed their happiness regarding the fact that a day has been dedicated to Omani women and to celebrate their successes and achievements across various sectors.

Great opportunity for society
Speaking on the occasion, Nazik Lal Bakhsh Hassan Al Balushi, Head of Small Sector – Al Wathbah, Bank Muscat said: "Omani women form half of our society and have a major role to play in the building of our great nation. Omani women play an important social role as mothers who bring up the next generation in the best traditions and heritage of Omani society apart. On top of this they have an important role at the workplace in ensuring that they support the progress of the country along with their male brethren. Since the launch of the Blessed Renaissance under the leadership of the Late His Majesty Sultan Qaboos Bin Said (May his soul rest in peace), the role of Omani women has been recognised and cherished as a pillar of society's progress in various fields. This role has been further strengthened under the able leadership of His Majesty Sultan Haitham Bin Tarik to continue on the path of Renewed Renaissance of the Sultanate. Today, we have unlimited support for the continued success of Omani women, to maintain their leadership roles in various sectors and enhancing their position in the march of progress."

Continuing about the role of women at Bank Muscat, Nazik Al Balushi added: "The bank is keen to continue supporting Omani women and give them more opportunities to grow and rise to the top-most levels. Since joining the bank I have received many opportunities to participate in different programmes and roles, which have played a key role in enhancing my leadership abilities. I would like to express my sincere gratitude and appreciation to Bank Muscat, especially the Executive Management of the bank, for the support and attention accorded to Omani women. I would also like to extend my sincere appreciation, thanks and greetings to each and every Omani woman as we work together for the further advancement of our beloved country."

Continuous support at all levels
Speaking on the occasion of Omani Women's Day, Haifa Ahmed Al Zadjali, Manager, Sultan Qaboos University Branch, Bank Muscat, said: "It is really wonderful to be honoured on this day. This motivates Omani women to exert more efforts in nation-building and contribute more to the success of the Sultanate across different sectors. The strong participation of Omani women will be an engine of strong growth that helps achieve the ambitious goals of Oman Vision 2040 and progress further on the path of Renaissance. I must say here that the sky is the limit for Omani women under such inspiring leadership. With regards to the excellent opportunities that have been provided to me in my career, there is no doubt that Bank Muscat is helping me grow and build my skills."
She added: "I have been continuously offered several opportunities for training and upskilling myself so as to take on more responsibilities and bigger roles. At Bank Muscat, women work across all the departments and branches and are offered plenty of opportunities to upskill themselves and grow to the next stage in their career. It is indeed a matter of great encouragement that the bank provides scholarships and opportunities to its employees including women to grow further in their careers. I would like to take this opportunity to call upon all my sister to together build on the achievements so far and strengthen the pillars of our great nation along with our brothers as we progress to the next stage of our development."

Concrete efforts to support the community
On her part, Ahlam Ahmed Al Ghaithi, Manager, Bait Al Reem Branch, Bank Muscat, said: "The Omani Women's Day is a very important day for all of us. Today, we see many Omani women occupying high administrative, political and military positions. Also, many Omani women entrepreneurs have achieved top-notch success both at the local and global levels. Our wise government is continuously working on the principle of equality of both men and women as our beloved nation marches forwards on the path of progress and development. I would like to take this opportunity to commend the Honourable Lady Assayida
Ahd Abdullah Hamed al Busaidi, Spouse of His Majesty the Sultan, who is continuously working hard to enhance the status of Omani women in society and is a great inspiration for all of us.

Speaking about her experience at Bank Muscat, Ahlam Al Ghaithia explained that the bank is like a second family that has been supporting her since the first day of joining. She wished all Omani women the very best as they work towards achieving personal and career goals. Ahlam hoped that everyone would find their own path to success by building on the foundations of hard work, passion and perseverance.