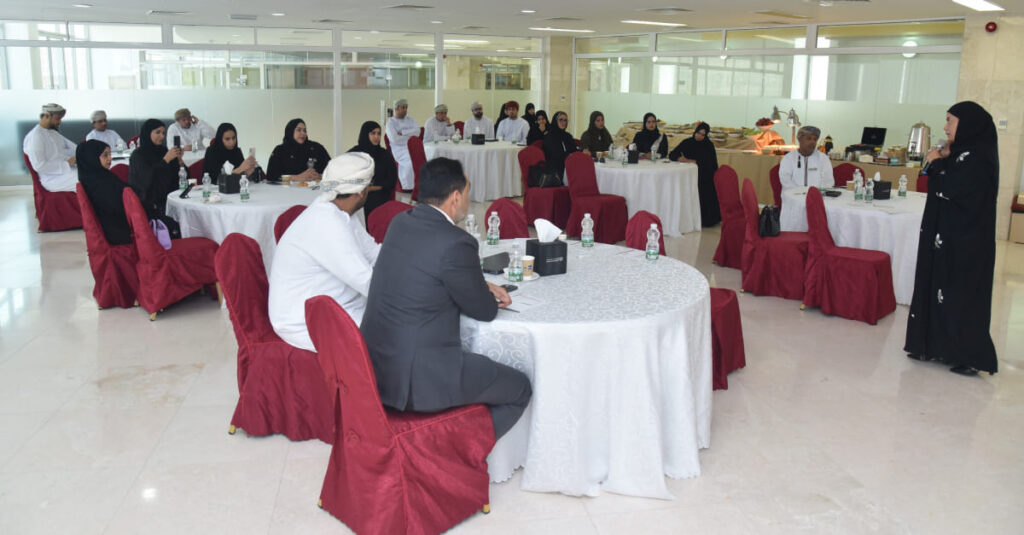 MUSCAT – In line with its pioneering role in the development of Omani human resources, Bank Muscat has partnered with the Faculty of Business of Sohar University represented by Al Masar Training Institute to provide 19 high-potential bank employees from Al Dhahirah, Buraimi, North and South Al Batinah with specialised training to improve critical thinking, management and leadership skills.

The bank's employees underwent training through the LEADSkill programme, which upskilled and empowered them to lead, manage accounting and financial matters, and drive change interventions. The LEADSkill programme ended with a Capstone Business Challenge and the awarding of certificates to the trainees recently. In addition to enhancing the ability of employees to their new responsibilities and adhering to the highest standards of integrity at work, the programme also included several assorted activities to enhance their participation and interaction during the training.

Speaking on the occasion, Taya Eid Bait Sabeea, Deputy General Manager – Regional Branches, Bank Muscat said: "The bank's employees are the core strength and the primary reason for its success and accomplishments. Hence, Bank Muscat continuously invests resources and time to further develop their capabilities. The bank is also closely supporting efforts for further development of Omani youth through specialised programmes and courses to realise national development goals. We thank Sohar University and Al Masar Training Institute for their excellent training programme, which will help our employees to reach their full potential and contribute in the best possible manner to the bank and to the nation."

Professor Nur Naha Binti Abu Mansor, Dean, Faculty of Business at Sohar University, said: "We are delighted to collaborate with Bank Muscat to offer the LEADSkill programme to talented bank employees from the different branches in different Wilayats. The programme is a Faculty of Business project based on global standards of essential leadership skills and will go a long way in enabling the participants to overcome business challenges and apply best practices in leading and managing teams in their respective sectors."

The bank's Jadara Academy, which is accredited by the Global Association of Corporate Universities and Academics, provides a comprehensive framework for all staff learning and development programmes. It works with reputed local and international higher educational organisations to train and develop the bank's human resources. Bank Muscat employees who took part in the LEADSkill programme expressed their happiness and appreciation with the programme and for the various efforts made by the bank to develop Omani human resources.
It may be noted that Bank Muscat has over 4,000 employees, enjoys over 95 percent Omanisation and excellent gender equality. Over 48 percent of the bank's employees are women, who work across different departments and at all levels including the bank's management. As a result of its strong HR processes and abundant learning and development opportunities, most of its senior and middle management today have been promoted from within the bank's ranks. It must also be noted in this regard that as part of its strategic plan, the bank continually creates a pipeline of leaders. Driven by its vision of serving the people of Oman better every day, Bank Muscat continues to actively nurture and support Omani youth so as to play its part in the progressive march of the nation across all realms.