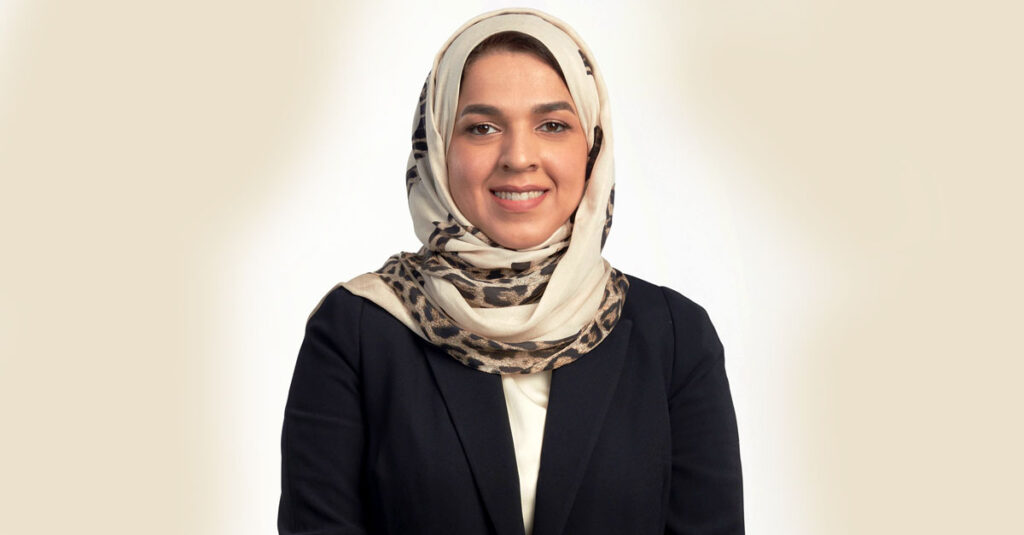 MUSCAT – Bank Muscat continues to launch innovative digital banking solutions and services that are transforming banking for its Institutional and Corporate Banking clients. Over the past few years, the bank has launched a number of digital banking solutions that are able to meet the varied and complex needs of government institutions, large organizations as well as small businesses. Bank's Corporate Internet Banking, Business to Business (B2B) Connect solution, Direct Debit solution, Virtual Accounts, Sweeps solution, Remote Deposit Capture (RDC), Point of Sales and Payment Gateway are being increasingly leveraged by the bank's customers to rapidly transform businesses and enhance efficiencies. These solutions optimize cash flow, provides complete control and visibility of funds thus making working capital management more predictable.

Speaking about the bank's cutting-edge digital solutions, Wafa Ibrahim Al Ajmi, Assistant General Manager, Transaction & Government Banking, said: "At Bank Muscat, we succeeded in building a solid technological infrastructure and have created a digital culture that have embedded in all of our operations, products, and services. We are committed to empowering our customers with innovative digital solutions to bring efficiency in their business and achieve scale. The bank's digital strategy aims to offer the latest financial services and solutions in line with global financial trends to its large number of customers. It is our sustained effort to enhance our value proposition to customers by investing in digital and digitizing the entire customer journey, thus improving both value and customer convenience .We are very happy to note that our Corporate Customers are quickly adopting the bank's state-of-the-art digital banking solutions to speed up transactions, optimise the efficiency of their employees, minimise data-entry related risks in payment processes, improve overall security and maintain business continuity. We encourage all our Corporate Customers to use the digital solutions Bank Muscat offers, and enjoy an effort-saving and convenient banking experience."

As part of our digital journey, the bank has crossed an important milestone with the launch of its next-generation 'Integrated Transaction Banking Platform' platform, which offers a comprehensive suite of advanced digital solutions including payments, account services, collections and receivables, liquidity and trade solutions. The platform delivers a seamless user experience with easy-to-use-interface. The platform provides full visibility and control over fund positions across geographies in multiple currencies through account services dashboard. The collections and receivables solutions provide benefit of flexibility and predictability in collections of funds through Direct Debit and Virtual Accounts resulting in bringing agility in finance and treasury functions.
The liquidity management through Sweeps helps in automating the management of funds efficiently through sweeps mechanism leading to finding a right balance of liquidity for efficient utilization of funds. Easy reconciliation is supported through straight through reconciliation tools available in the platform. This digital transformation will ease business operations, bring insights, and provides complete control on visibility and management of funds.
Corporate Internet Banking is a payments solution, which can take care of all payments of corporate clients safely and securely. The platform is bilingual (Arabic and English) and is also device and browser agnostic. It allows corporate decision-makers to view account details in real-time and download statements as well as the audit trail of transactions. The platform supports various types of transactions including local and international transactions in Omani Rial and foreign currencies, single payments, bulk file uploads for salary and vendor files, in addition to special payments like credit cards payments and bill payments. Meanwhile, the bank's popular B2B Connect solution is an advanced version of the bank's Corporate Online Banking. With the B2B Connect solution, large institutions can carry out payment approvals within their Enterprise Resource Planning (ERP) systems. The information then flows to the bank for processing. Customers can thereby utilise an efficient and robust payments and reconciliation system. The bank's B2B solution will seamlessly and securely integrate with an institution's ERP system to provide two-way data transfer service for high volume online payments. It is particularly useful for vendor and salary payments by Government departments, ministries and large corporates.
Bank Muscat's Remote Deposit Capture is an online cheque clearing solution, facilitating faster clearance and efficiencies in account receivables. Cheques can be scanned and the images sent electronically to the bank for faster clearing of funds. Corporates have the facility to scan cheques of any bank from the convenience of their offices without the need to manually sort the cheques or visit a Bank Muscat branch daily. The RDC solution also facilitates electronic endorsement on scanned cheques eliminating the need for manual stamping.
Bank Muscat's Merchant Acquiring offers the best-in-class payment products to help business to expand and reach newer heights. The Payment Acceptance Solutions offered by the bank includes Point of Sale (PoS) Terminals as well as online payment options. The features of the payment acceptance solutions include universal compliance with up-to-date security features, acceptance of all domestic & international debit, credit and pre-paid cards, prompt payment settlements, on-site support and round-the-clock help desk as well as access to payment reports for ease of reconciliation.
Bank Muscat's digital solutions and services are boosted by its new Corporate Banking website (https://www.bankmuscat.com/en/Business/Pages/Business-Home-page.aspx), which provides direct links to services and solutions including Corporate Online Banking, business loans and solutions, trade finance, agency and custody services, sectoral insights and eApplications for various trade solutions and other banking services.
The bank's ongoing digitalisation drive is in line with the goals of Oman Vision 2040 and will further enhance financial inclusion in Oman. Digitalisation addresses the entire value chain of institutions and corporates by providing sophisticated analysis of data sets, real-time insights to ensure transparency and greater control for customers to make better-informed decisions. The bank's efforts in customer centricity and digitalisation have been well recognised by local and international media with the bank winning multiple awards across its different lines of business regularly. In 2021, Bank Muscat won prestigious awards for the Best Corporate/Institutional Digital Bank (Oman) and the Best Consumer Digital Bank (Oman) from Global Finance in recognition of the bank's commitment to provide innovative digital solutions to its customers.