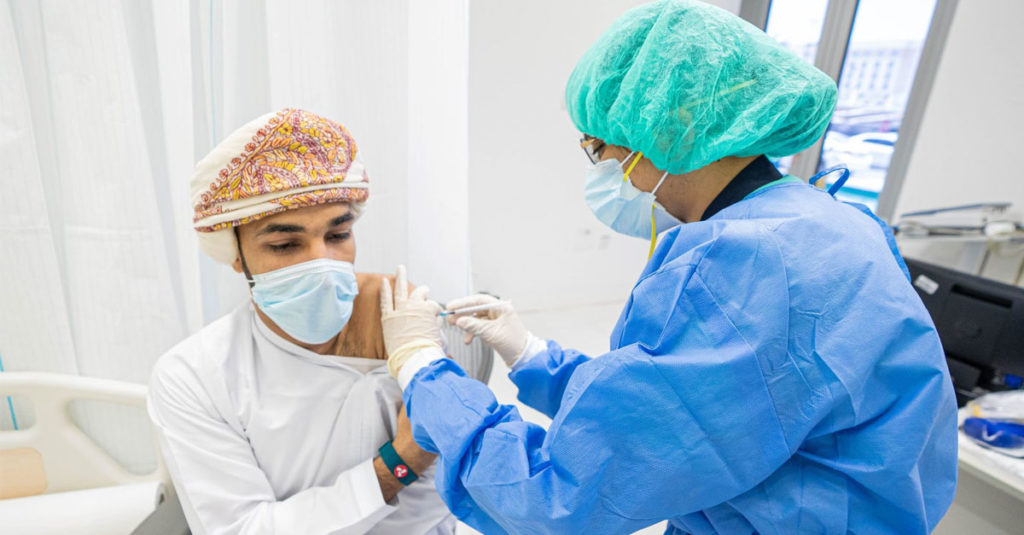 MUSCAT – In line with its strong commitment to ensuring the health and safety of employees and stakeholders as well as its social responsibility to the nation, Bank Muscat in coordination with the Ministry of Health, is at present carrying out a massive vaccination drive for the benefit of its 3,781 employees. The vaccination drive has had an excellent response and so far more than 50 percent of the bank's employees have been vaccinated in the first 2 weeks of the vaccination campaign. As the leading financial services provider in the Sultanate, Bank Muscat always goes the extra mile to ensure that its employees remain safe and healthy so as to be able to serve the community in the best manner possible.

Since the beginning of the pandemic, the bank has implemented a number of safety measures including the formation of an internal committee to oversee the planning and response of the bank to the fast changing situation brought about by the pandemic. It has been rigorously implementing the directives of the Supreme Committee for dealing with COVID-19 and the Ministry of Health. The bank has affected deep-cleaning protocols at its branches and facilities, and continues to distribute safety equipment to its employees. Checking of body temperatures before entry and daily inspections of facilities and employees by a special team to ensure social distancing, correct wearing of masks and the following of hygiene protocols are among the various measures that are followed. It is also continuously carrying out awareness drives among its employees and customers in this regard.

The bank has previously contributed RO 2 million to the Sultanate's efforts to combat COVID-19, including RO 1 million for the vaccination of people in Oman. Going forward, the bank will continue to coordinate with the relevant authorities and take all appropriate measures, which are needed to ensure the health and safety of all. Bank Muscat also takes the opportunity to thank the Ministry of Health, officials and medical staff across the country for their proactive and tireless efforts to combat the spread of COVID-19 and to provide the best healthcare possible across the country.