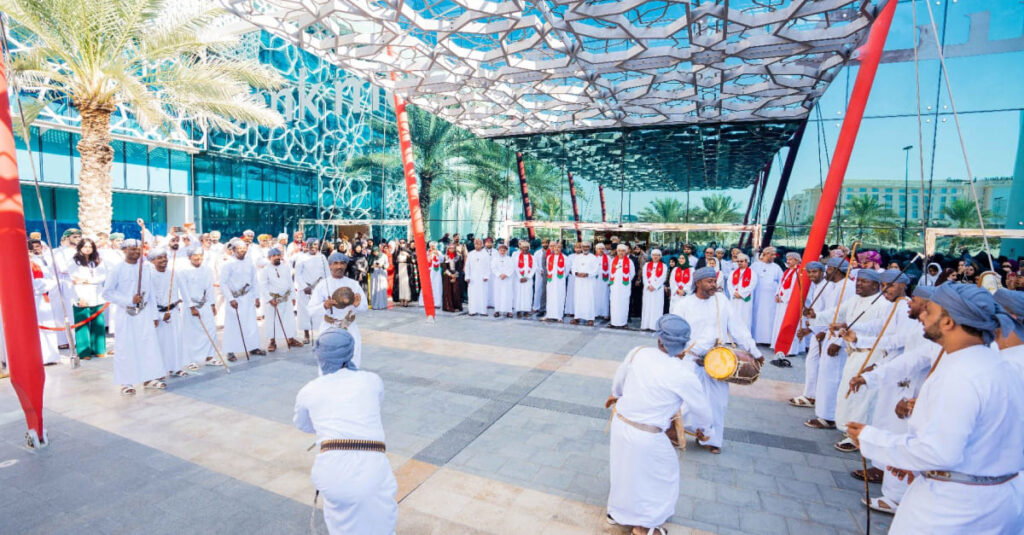 MUSCAT – Bank Muscat celebrated the Glorious 52nd National Day with a grand celebration at its Head Office at Airport Heights. National pride and patriotic fervor were on full display at the mega event at the Head Office, which was well decorated with the national colours of red, green and white. The bank's Management Team and employees participated actively in the celebrations and extended their sincere appreciation and best wishes to His Majesty Sultan Haitham Bin Tarik and the people of Oman on the occasion.

The highlights of the 52nd National Day celebrations included live performances by a traditional Omani music band and a classical ensemble. An Omani crafts exhibition featuring traditional weaving and pottery stations was the other highlight of the festivities. It enthralled both employees and visitors alike while showcasing the Sultanate's vibrant heritage and culture and offering a rare opportunity to interact with veteran craftsmen pursuing popular traditional crafts. A selection of traditional Omani cuisine was also served to those gathered for the festivities via a live food station featuring tradition Omani cuisine like Rakhal bread, Luqaimat and Omani halwa, with large numbers of customers and visitors enjoying the celebrations.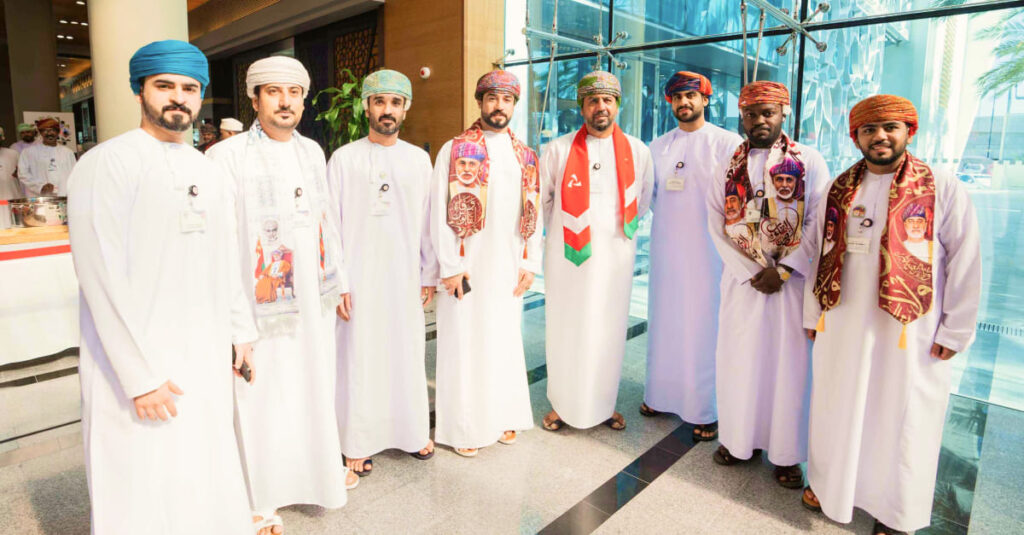 As the nation's flagship bank, Bank Muscat seizes every opportunity, especially occasions of national importance, to reach out to citizens and residents across Oman. To enhance public participation in National Day celebrations, the Bank launched competitions on its social media channels (Instagram and Twitter) and FM radio channels for the general public to promote the National Day celebrations. Exciting prizes will be given away to the lucky winners. To know more about the competitions, please check out the details from the bank's official accounts on Twitter and Instagram.

Over the past decades, Bank Muscat which is celebrating its 40th Anniversary this year, has been closely involved in facilitating the development of projects in Oman, in line with its strong support for Public-Private Partnership efforts including those that promote Oman as a unique destination. Bank Muscat, which is itself a major milestone in the Renaissance of Oman, continues to contribute significantly to the rapid growth and development of the Sultanate of Oman and its people. With about 95 percent Omanisation across its various departments and sections as a result of its continuous investments in human resources, Bank Muscat is a dream employer for Omani youth and well known for its positive work culture, common values, fostering of innovation, employee engagement activities, and sound HSE (Health, Safety and Environment) practices.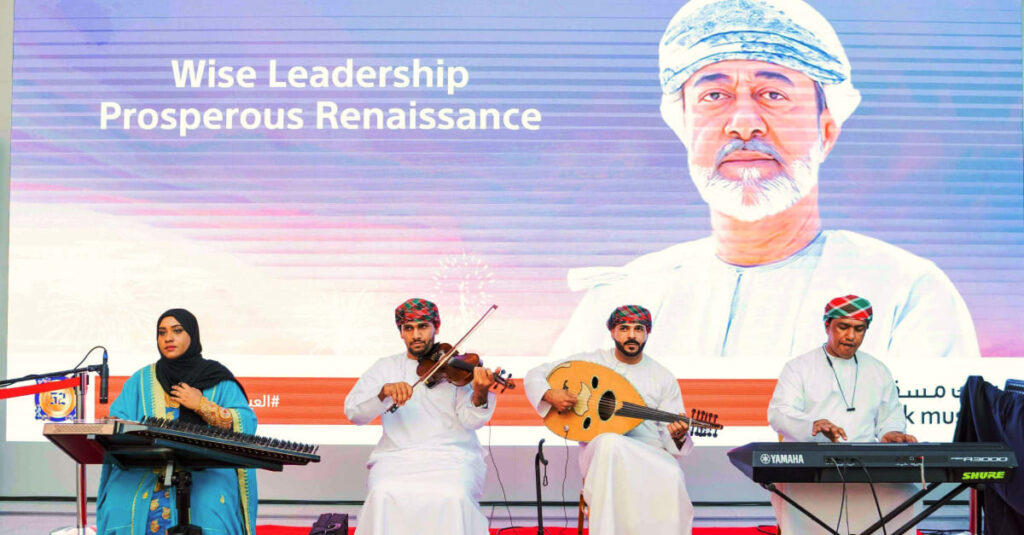 Bank Muscat is also the first choice for over 2 million customers in Oman, with 174 branches and more than 800 touchpoints including Automatic Teller Machines (ATMs), Cash Deposit Machines (CDMs) and Fully Functional Machines (FFM) installed across the country. The Bank continues to play an important role in enhancing financial inclusion in Oman through a number of new products and services targeting different demographic segments like the youth, pensioners and persons with disabilities as well as by expanding its network in rural areas.The Bank has achieved remarkable successes in the field of corporate social responsibility (CSR) and sustainability through the implementation of many sustainable initiatives and programs, which have benefited many citizens. Furthermore, it has contributed a lot to the development of the Omani society in a number of spheres including financial literacy, sustainable tourism, green environment and an enriched lifestyle. Bank Muscat, which is Oman's leading financial services provider, runs over 10 long-term social responsibility projects including the flagship Green Sports programme, Al Wathbah SME Academy, the Maliyat financial literacy programme and Irshad financial coaching, which are all aimed at supporting different segments of Omani society.
In 2022, the Bank extended its support to 20 youth sports teams as part of its flagship Green Sports programme. The Bank has recently signed an agreement to implement an advanced training programme for 30 Omani entrepreneurs. The bank also successfully continued the 2022 edition of its Tadhamun Programme for social welfare families. Bank Muscat continues to work closely with government institutions and a number of civil-society organisations to support programmes, which create sustainable, positive changes in communities across the Sultanate.