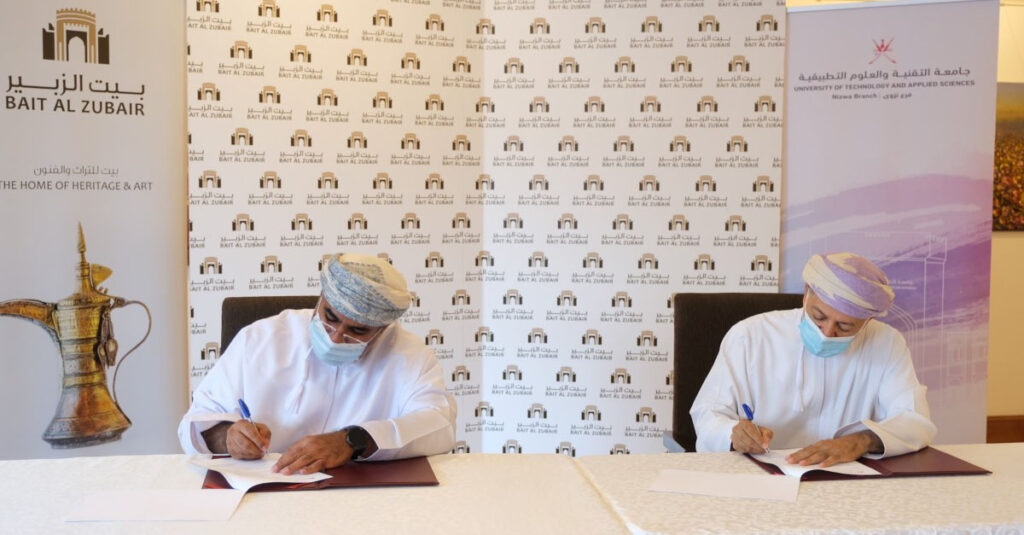 MUSCAT – Bait Al Zubair Foundation signed a joint memorandum of understanding with the University of Technology and Applied Sciences (College of Applied Sciences in Nizwa) for cooperation in several cultural, cognitive, and skill fields.

The MOU is also aimed to exchange training and practical experiences between the university and the Bait Al Zubair Foundation and to encourage cultural projects, research, incubators, and student companies. In addition to mutual sponsorship of events in the fields of exhibitions and scientific, research, training, and cultural fields, and work to promote the culture of entrepreneurship through training courses and workshops, mutual visits, and joint arbitration in competitions.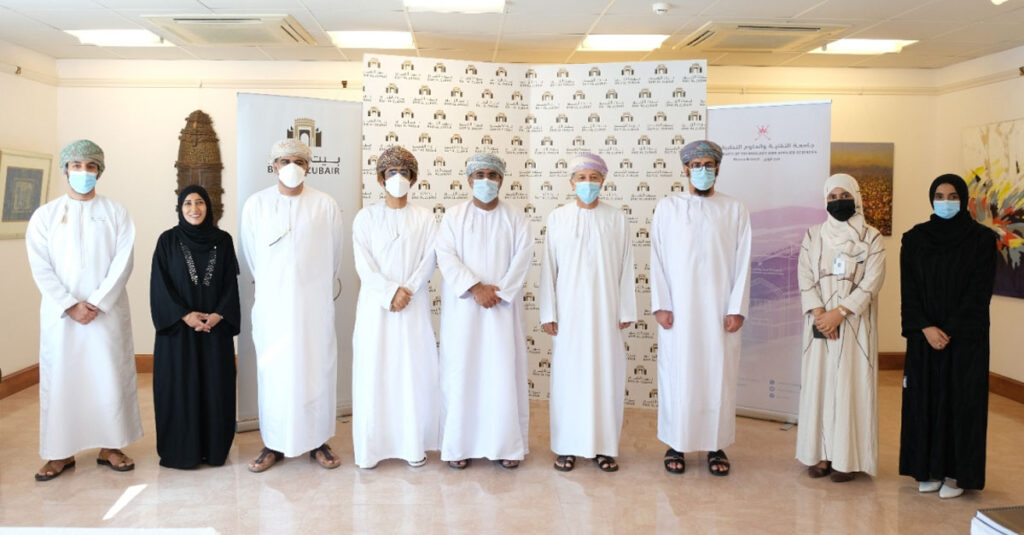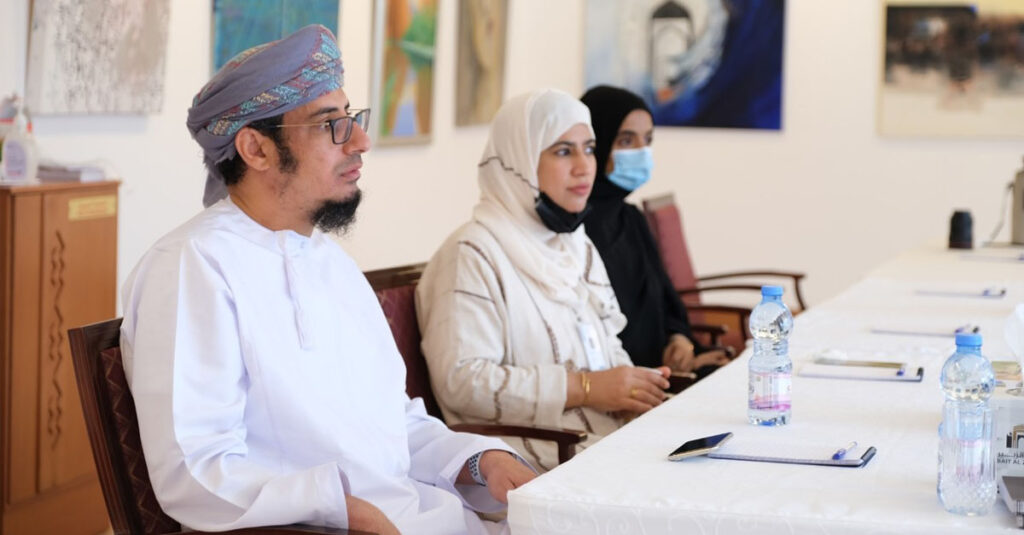 The signing of this MOU comes in implementation of the directives of His Majesty Sultan Haitham bin Tariq – may God protect him – continuing to pay attention to education, training, care for heritage, and cultural and tourism components, in addition to harnessing all possibilities to achieve sustainable development, and a desire to enhance integration between the public and private sectors in the field of cultural industries.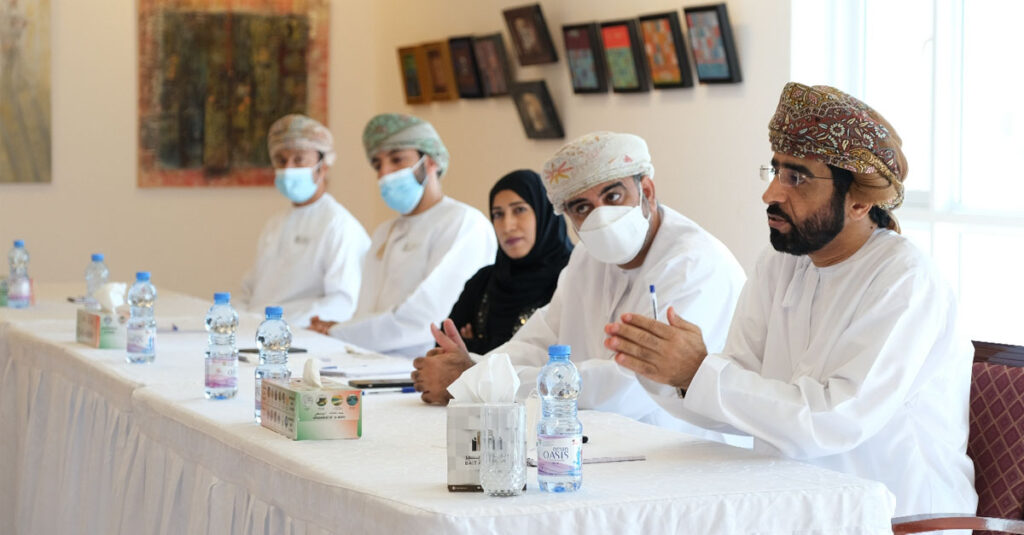 The memorandum was signed by Dr Abdullah bin Ali Al-Shibli, Director General of the Colleges of Applied Sciences, and the Honourable Al-Zubair bin Muhammad Al-Zubair, Vice Chairman of the Board of Directors of Al Zubair Foundation.