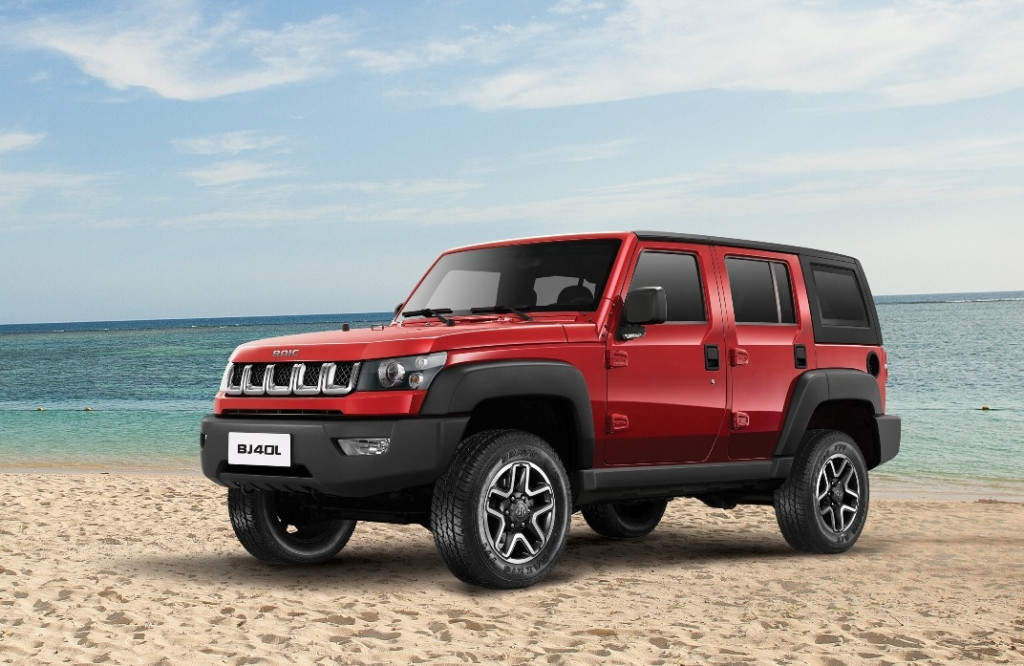 MUSCAT – Gulf Great Sands LLC, the exclusive importer of BAIC cars and SUVs in Oman, has expressed delight in the participation of the BAIC team in the 2021 edition of the renowned and challenging Dakar Rally held in Saudi Arabia recently. BAIC ORV, as the sole Chinese participating off-road brand, embarked on the Dakar Rally using three BJ40 racing cars. The 13 days top rally event highlighted the desert sector with total route of 7646 km and the specials of 4767 km.
Dakar Rally 2021 ushered in an even more difficult desert sectors with totally different landscapes for competitors, including large-scale sands, dunes and bushes, which presented higher technical requirements, diversity and challenges. For 40-plus years of evolvement, this rally has stuck to its original intention but frequently changed racing rules. For instance, e-map was not released till 10 minutes before the Rally 2021 kicked off, calling for the co-driver's excellent tempo control. Moreover, tyre changes were forbidden for all of race teams, which would be impossible without drivers' sound maintenance of tyres and their collaboration with the co-driver. Dakar Rally is a dream for every passionate challenger, attracting worldwide leading professional competitors each year.

A total of 321 racing cars around the world participated in the Dakar Rally 2021, including defending champion Carlos Sainz, Nasser Al Attiyah, Stephane Peterhansel, Sébastien Loeb, De Villiers war. Noteworthily, the BAIC ORV consisting of three BJ40 racing cars as well as Team 343, Team 352 and Team 361, stood as the unique Chinese off-road competitors in this rally. Team 343 included driver Liu Yangui and co-driver Pan Hongyu. Liu made a dent and gained driver and team championship respectively in China Around Taklimakan Rally (CATR) 2013 and 2019. Renowned as Golden Co-driver, Pan was consecutively rewarded with Overall Champion in CATR 2014 and 2015; and he was also honoured as annual co-driver for astonishing performance in Dakar Rally 2014 and 2015.

Driver Zhang Guoyu and co-driver Sha He appeared in Team 352. Zhang boasts years of experience in Chinese motor sports and makes his name as versatile champion, the annual champion in Cross-Country Rally 2019 and Golden-champagne Driver Sha He was ever named as annual co-driver.   
The members of Team 361 were driver Lu Binglong and Co-driver Ma Wenke. Lu is famous for all-round championship driver in lots of major rallies such as CRC, CCR, CSR and COC. He also reaped three consecutive championships for BAIC ORV in China Around Taklimakan Rally. In Dakar Rally 2020, Ma partnered with Jin Jianyun to win Newcomer Championship.

Chinese rally drivers have been benefiting from rich experience under Chinese broad and unpredictable deserts and participation in top international rallies. Significantly, BAIC demonstrates a big leap forward in the off-road vehicle technologies by putting genuine off-road models into Dakar Rally instead of general SPV. With great competitive edge in over 60-year off-road origin, several newly launched BAIC models like BJ40 Rainforest Crossing Edition and BJ40 Respect 2020 Edition reflect deep insights and leading technologies in off-road vehicles.
On top of enhancing brand reputation through world-class rallies, BAIC strategically intends to verify and polish its production technologies and hence provides clients with upgraded off-road vehicles which integrate better expertise and designs.

Gulf Great Sands has a state of art service centre in Ghala, Muscat, spread over more than 2900 square meters to provide after sales services to BAIC customers. GGS has already tied up for Periodic Maintenance Services in many cities including Salalah, Sohar, Sur, Nizwa, Ibra and Barka etc. BAIC offers 5 years or 100,000kms manufacturer warranty on all passenger vehicles in Oman.
For more information and to Book Test drives, call BAIC OMAN Toll free number 80050800, Whatsapp on 79005800 or visit our showroom in Al Wattayah. Or register at www.baicoman.com to call back.