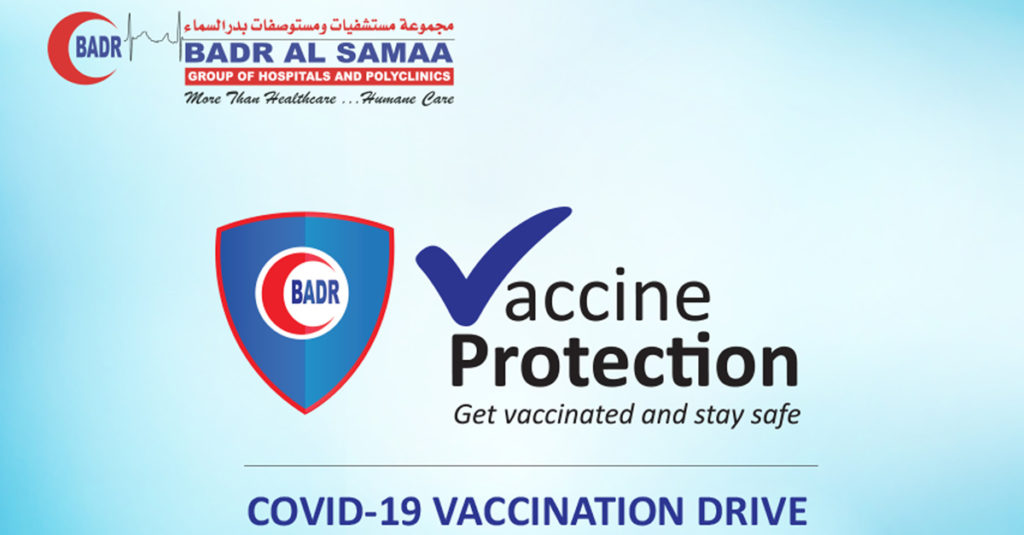 MUSCAT – Badr Al Samaa Group of Hospitals in collaboration with the Ministry of Health, Oman is gearing up to launch COVID-19 vaccination drive for corporates and companies. The Ministry of Health (MoH) is planning to expand the drive to all citizens and residents of the Sultanate of Oman gradually.

Badr Al Samaa Group of Hospitals is well equipped and already prepared to launch this largest COVID-19 vaccination drive covering lakhs of employees of corporate and companies in association with the Ministry of Health. This program will be launched under the program of Badr Vaccine Protection, a unique vaccination program of Badr Al Samaa to raise awareness and carry out vaccinations for all age groups; new born, adolescence, child, adult and elderly.

In a joint statement managing directors of Badr Al Samaa, Abdul Latheef and Dr P A Mohammed expressed their satisfaction and gratitude to the Ministry of Health for considering private healthcare sector of Oman and trusting Badr Al Samaa to be a part of this large COVID-19 vaccination drive. They highlighted that Badr Al Samaa's 12 centres are spread in the length and breadth of Oman and it will be very convenient to reach out to all with the vaccines.

Chief Executive Officer, Sameer P T said, "We have sufficient infrastructure to handle the vaccination drive smoothly. Badr Al Samaa handles 10,000 satisfied patients every day. We possess all expertise and resources to handle large volumes for COVID-19 vaccination in the most efficient manner. Primarily under this drive, we are covering corporate and companies; subsequently in collaboration with the MoH we will cover everyone under this program."

K O Devassy, Chief Marketing Officer urged companies and corporate to fill their requirement with MoH by submitting online application form and selecting any of Badr Al Samaa's branch as the preferred COVID-19 vaccination provider. Devassy explained that "For each dose of Pfizer vaccine a company or corporate is required to pay OMR 20 while booking with the Ministry of Health. Total amount for two doses should be transferred to MoH's NBO bank account number 1016125105001 and the Hospital will charge OMR 3 as administering charges for each dose on the spot. We has already signed MoU with more than 100 corporates and companies for COVID-19 vaccination drive" explained Devassy. And he urged all companies and corporate to enroll themselves with the MoH for priority booking and allocation of vaccines.

Jacob Oommen, Chief Operating Officer said "We are operationally ready to start the program anytime after the approval of the MoH. Based on the vaccine booking numbers, the MoH will supply the vaccines to our branches for administering and we shall intimate the companies and corporate in advance with the appointment schedule to ensure efficiency. We have allocated trained vaccination nurses for administering the vaccines under the expert guidance of our doctors".

Badr Al Samaa has been at the forefront of the fight against COVID-19 from the beginning by way of managing isolation centres, providing ambulances, large number of testing and treating hundreds of COVID patients. The group is applauded by various authorities for their exemplary contribution. Badr Al Samaa is known for handling COVID-19 complex and critical cases with huge success rates. Badr Al Samaa alone has contributed 65 percent of total COVID-19 critical care beds available in private healthcare sector of Oman. The group has become referral centres for various critical cases. With so much of vast experience Badr Al Samaa is confident and prepared to handle the major part of this COVID-19 vaccination drive.For information and assistance, companies or corporate representatives can get in touch with Badr Al Samaa at [email protected] or by calling on 9393 2255.