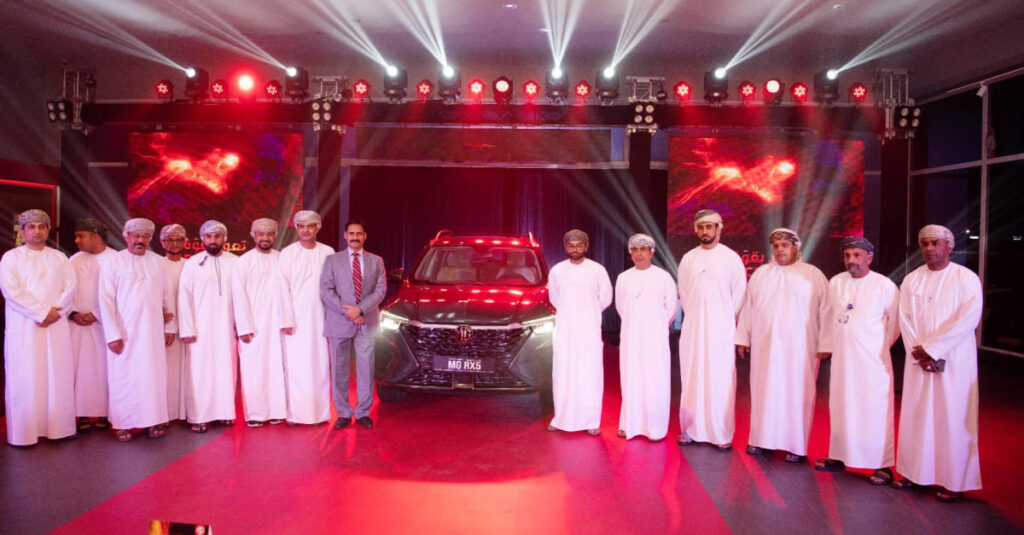 MUSCAT – A new, second generation of MG Motor's popular MG RX5 SUV has now arrived in Oman. Launched with much fanfare by MHD ACERE the MG RX5 will be available in three trims. It will strengthen the British-born brand's increasingly popular model portfolio, offering customers even more style, technology and travelling comfort at great value prices.

Tom Lee, Managing Director of MG Motor's Middle East operations, commented: "MG's popularity in the region has been greatly driven by the demand for our great value SUVs, and we expect the all-new 2023 MG RX5 to enhance this demand. It will offer that extremely appealing combination of competitive pricing, fantastic equipment levels and eye-catching styling, for which new MG models are renowned and appreciated by car buyers across the Middle East."

MHD ACERE's CEO, Mohsin Hani Al-Bahrani affirms, "The timing of the MG RX5 launch is perfect for us – coming on the back of a hugely successful year for MG Motors Oman. We see the New RX5 as being a fantastic product offering great value to prospective customers. We believe it has tremendous potential and can be a key future growth driver for the MG brand in Oman."
All-new 2023 MG RX5 models will benefit from the brand's acclaimed 10-years unlimited km warranty, for ultimate peace of mind.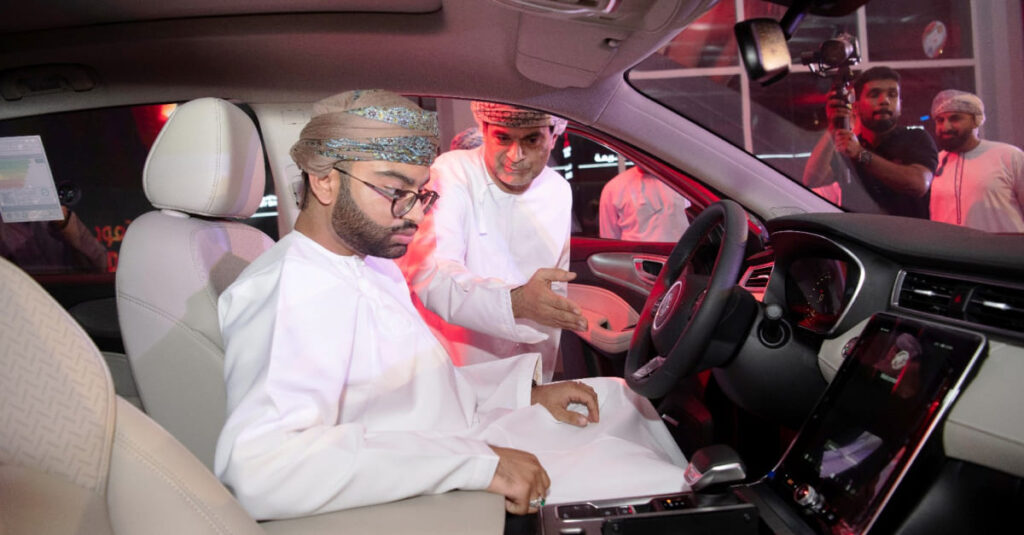 Incorporating 22 stylish design enhancements, eight performance upgrades and 25 configuration upgrades, the all-new 2023 MG RX5 is designed to provide a healthy and comfortable, safe and efficient, intelligent and connected travel experience. The arrival of the MG's newest SUV is set to help the brand reinforce its position in the top six of Middle East car makers. The all-new 2023 MG RX5 harnesses the latest technology with the introduction of a second-generation Net Blue petrol engine, offering more power and greater efficiency. This 1.5T high-pressure direct injection turbocharged unit delivers 171hp and max. torque of 275Nm – a significant 10 percent higher than its predecessor – powering the new model to a top speed of 190 km/h, while its fuel economy figure is 6.8 l/100km. All models are equipped with an innovative 7-speed Dual Clutch Transmission for smoother, more efficient gear changes and optimum reliability.

A new digital computing design method was adopted for the all-new 2023 MG RX5 in order to develop its youthful, dynamic looks. This is most noticeable at the front, where the new, eye-catching and wide three-dimensional geometric grille is flanked by sleek, full crystal LED headlamps with C–shaped daytime running lights. The rear echoes the front, with a solid and stable stance. The new designed LED taillights inspired by High-speed Quantum Energy Block bring an impressive visual effect when illuminated and the "Twin-Aero" rear spoiler enhances the sporty image of the vehicle.

Designers of MG's newest SUV were inspired by the intelligence and originality of home design to create a truly natural and comfortable cabin space. The aesthetically-designed cabin is padded with soft materials to ensure total comfort for occupants during their journey.  The central control panel integrates a stylish, hi-tech 14.1" HD vertical touch screen, that floats up and over the redesigned dashboard. The ergonomic gear lever wouldn't look out of place in a spacecraft, while positioning the central armrest level with the door armrests ensures an ergonomic design more akin to that of a comfy sofa. There are plenty of storage spaces and even a wireless mobile phone charger on top-of-the-range models.

MG cars are renowned for featuring the latest safety technology and the all-new 2023 MG RX5 is no different. Occupant safety is prioritized by the installation of a body structure that comprises over 65 percent high strength steel to minimize the impact of any collision by absorbing the energy.