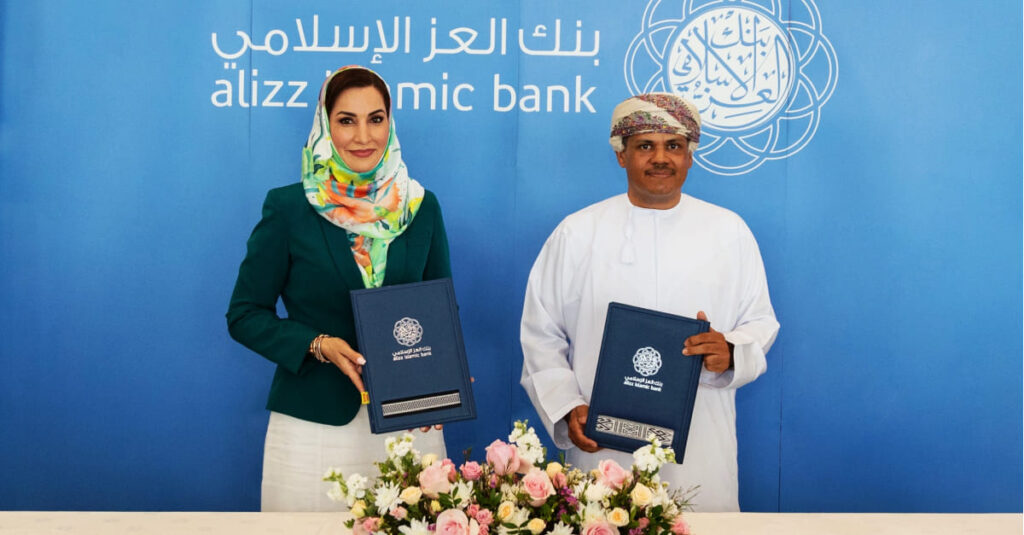 MUSCAT – Alizz Islamic Bank is joining hands with the Children First Association to support the upcoming conference and exhibition which will be held at the Oman Convention & Exhibition Centre from September 25 -27, 2023.

Aligned with its 'Alizz Cares' initiative, Alizz Islamic Bank is unwavering in its commitment to fostering sustainable social and economic development within the Sultanate of Oman. Guided by the overarching framework of 'We Care,' the Bank is on a mission to enhance the quality of life for future generations.A momentous Memorandum of Understanding (MoU) was formally signed at The Children's Public Library, where Ali Al Mani, Chief Executive Officer of Alizz Islamic Bank, and H.H. Sayyida Dr Muna bint Fahad bin Mahmoud Al Said, Chairperson of The Children First Association, solidified this partnership. Esteemed representatives from both organizations were present to witness this significant occasion, which underpins a united pursuit of common objectives concerning the welfare of children in Oman.
Commenting on this pivotal partnership, H.H. Sayyida Dr Muna bint Fahad bin Mahmoud Al Said, Chairperson of the Children First Association, stated, "Investing in children is an investment in the future of Oman. It is our collective responsibility to nurture and provide a sustainable environment where they can flourish. This partnership reinforces our unwavering commitment to securing a brighter future for every child, offering them opportunities and comprehensive support throughout their journey."
Ali Al Mani, CEO of Alizz Islamic Bank, further emphasised, "At Alizz Islamic Bank, we recognise that children are the cornerstone of Oman's progress. By collaborating with dedicated partners, we aspire to achieve shared objectives, particularly in the realms of children and youth empowerment. Our commitment to supporting impactful initiatives remains steadfast."
The Children First Association, founded in 2009, serves as a vital platform for addressing children's issues within Omani society. Its core mission is to provide support, guidance, and advocacy to enhance children's quality of life, safeguard their needs, uphold their rights, and empower them to realise their full potential.