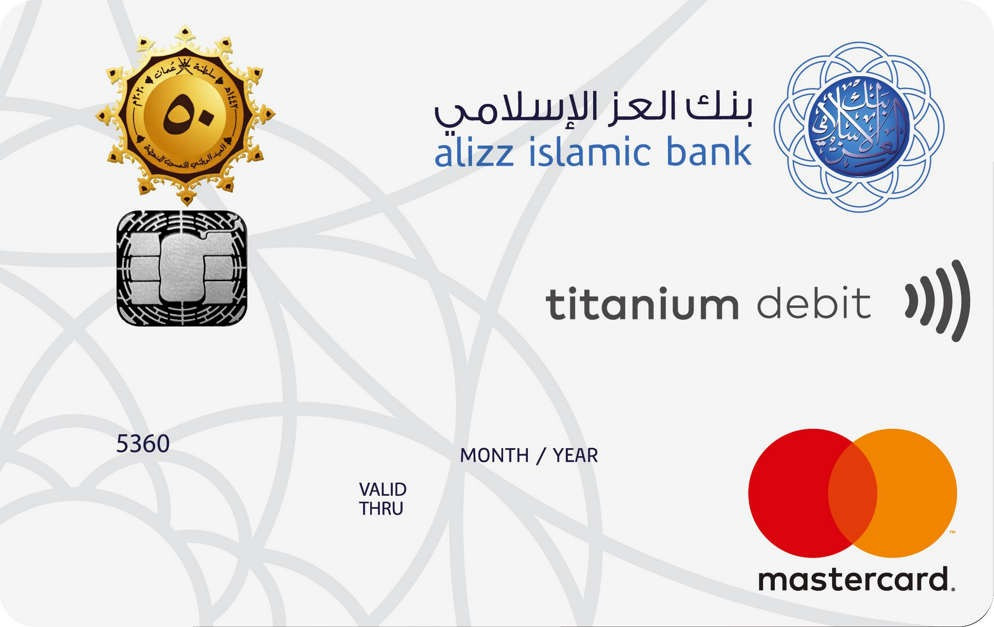 MUSCAT- To mark the Sultanate of Oman's 50th National Day, Alizz Islamic Bank has introduced special limited edition credit and debit cards. The cards have been embossed with the official logo created to commemorate the 50th National Day, which will be celebrated on November 18. The issuance of the cards comes as part of a multi-faceted 50th National Day campaign launched by Alizz Islamic Bank to celebrate the special day.
Customers who wish to replace their cards are required to go to their nearest Alizz Islamic Bank branch and request to replace their card and the card will be issued instantly, with terms and conditions to be applied.
Alizz Islamic Bank utilises the three-dimensional security system '3D Secure' on both the debit card an credits. 3D Secure is an authentication payment system that uses a One-Time-PIN (OTP) to authenticate the cardholder's purchase. This system allows Alizz Islamic Bank customers to shop online securely with their debit cards and credit cards with an added layer of protection on their online transactions. Moreover, all Alizz Islamic Bank debit and credit cards feature a 'contactless payment' option, which is safe for consumers to purchase products or services through the use of radio frequency identification technology (RFID) or near-field communication technology (NFC).
All Alizz Islamic Bank credit cards are based on the Islamic concept of 'Qard Hasan' which is adopted by numerous leading Islamic banks all over the world and applied to all credit card products. A customer can pay the amount shown in the credit card statement of account at the end of the month or settle it in form of deferred installments according to minimum payment option. Bank's customers can also enjoy the benefits and facilities provided by the Titanium, Platinum and World credit cards which comply with the principles of Islamic Shari'a and offer a wide range of benefits and rewards to customers. The cards offer premium features and privileges that provide cardholders with a range of lifestyle experiences.