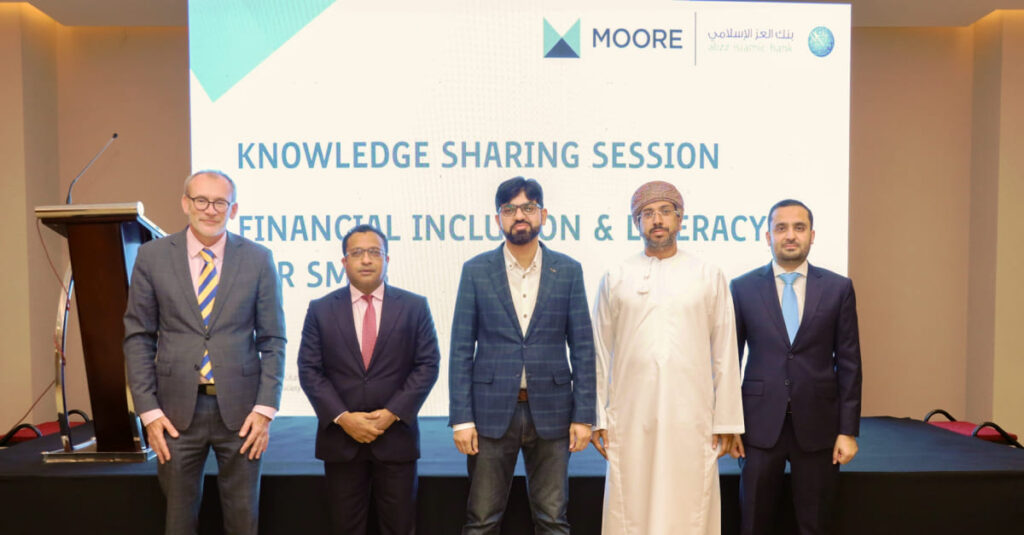 MUSCAT – Alizz Islamic Bank, in cooperation with the Omani Society for Petroleum Services (OPAL), organised knowledge awareness on financial inclusion and literacy for Small and Medium Enterprises in the energy sector. They were educated on the provisions and principles of Islamic Sharia and the correct methods and sequence of procedures starting from opening a corporate account to how to obtain financing.

The objective of the knowledge sharing session was to enhance the knowledge of the small and medium enterprises in this critical sector and raise awareness about the services provided by banks to this sector and the companies operating in it, and teach them skills that enable small and medium enterprises to grow, raise their competitive capabilities through innovative and sustainable programs with the aim of developing the individual and society, diversifying their sources of income and raising their contribution to the GDP.

The presentations also included how to prepare financial budgets and plan ahead, improve the cash cycle and cash flow, issuing invoices to customers on time, active follow-up, maintaining the appropriate credit limit, as well as the importance of developing emergency plans in the event of any defaults and how to avoid them. They were taught how to enter new markets, access resources, innovation, and provide permanent job opportunities in line with Oman's 2040 vision on the importance of supporting small and medium enterprises to be the main engine of the national economy.

Alizz Islamic Bank provides SME banking solutions that help local entrepreneurs and Small & Medium Enterprises (SMEs) achieve their business goals through an array of innovative Shari'a-compliant solutions. As a local bank it believes in the importance of building the economy from the bottom up and SMEs play a significant role in shaping the future of Oman. The banks team of SME banking experts has developed a comprehensive suite of Shari'a compliant products & services that are designed to cater to the needs of every SME and SMEs are provided with state of the art e-banking platforms that enable them to conduct their various business transactions from the comfort of their offices.
Alizz Islamic Bank offers banking solutions that are compatible with the provisions of Islamic Shari'ah using Islamic contracts such as Ijarah, Forward Ijarah, Murabaha, Diminishing musharaka, Wakalah and Qard Hassan to provide working capital financing, asset financing, raw material financing, equipment financing & commercial financing.