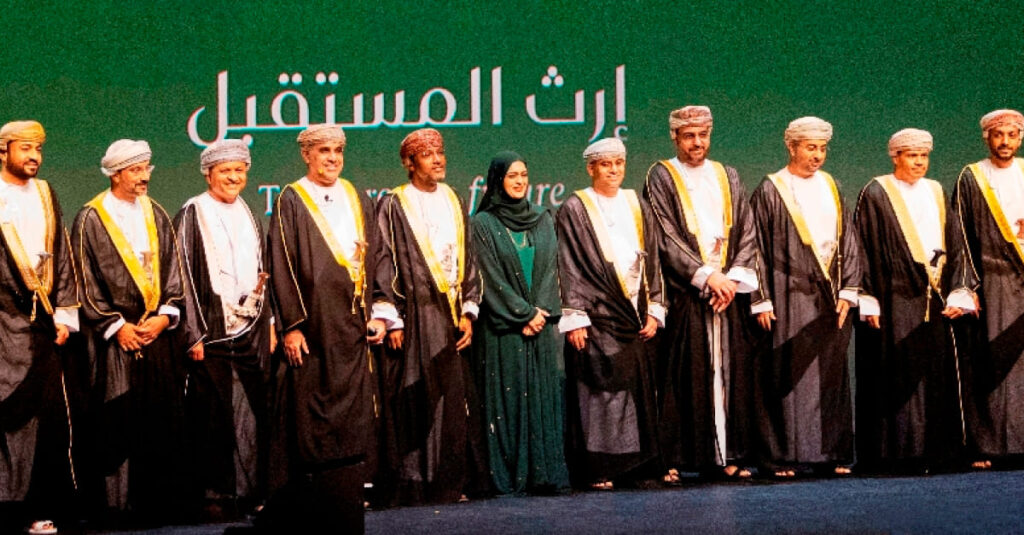 MUSCAT – Alizz Islamic Bank and the Ministry of Housing and Urban Planning signed a joint agreement to provide shari'a compliant financing options for those wishing to purchase housing units in Sultan Haitham City.

The agreement was signed by His Excellency Dr Khalfan bin Saeed Al Shuaili, Minister of Housing & Urban Planning on behalf of the Ministry of Housing and Urban Planning and by Ali bin Saif Al Mani, General Manager of Alizz Islamic Bank on behalf of Alizz Islamic Bank. The signing ceremony was held at the Royal Opera House in the presence of CEOs of several banks, financing companies and real estate development companies in the Sultanate.

This agreement showcases the synergy between the Government sector and the Private sector and the advanced progress of the real estate development sector in Oman by providing the necessary services and facilities to individuals and investors to enable them to contribute to serving these sectors.

Alizz Islamic Bank will provide the option to avail home finance for residential units with a competitive profit rate starting from 3.5 percent for those who meet the terms and conditions. All finance options provided by Alizz Islamic Bank are shari'a compliant and compatible with the provisions and principles of Islamic Sharia. Alizz Islamic Bank buys the property from the developer/seller and leases it out to the customer with a promise to sell at the end of the lease term.

Commenting on the signing of the agreement, Ali bin Saif Al-Mani, General Manager of Alizz Islamic Bank said: "We are very pleased to partner with the Ministry of Housing and Urban Planning in providing financing facilities for those wishing to purchase housing units in this iconic sustainable project that is an architectural masterpiece. The design of the new city's external areas is inspired by the natural surroundings, with options for utilising the natural shade of trees during the daytime, which will be in harmony with the urban structures."

Al Mani added: In the banking sector we work side by side with the Government sector through providing innovative financial solutions that meet the needs of different segments of society. And we, in Alizz Islamic Bank, identified the need to facilitate those wishing to buy housing units in this project and came up with a proposition that meets their needs."

It is worth mentioning that the Sultan Haitham City of Sultan Haitham will cover an area of approximately 15 million square metres, with a focus on utilising green spaces estimated to be 2.9 million square metres. The city will house 100,000 residents and will have 20,000 residential units. The residential housing units range between villas, semi-detached villas, townhouses and flats. The housing units will be distributed over 19 integrated residential neighbourhoods, supplied with various facilities and services to meet the needs of the residents. It will have 24 mosques and a grand mosque. The city will also have 11 health facilities, including two health centres to cater to the needs of 20,000 patients and another set of six health centres with a capacity to serve 10,000 patients. The city will also have a referral hospital with a capacity of 1,200 beds, a private hospital and a centre to serve special needs and elderly people. It will also have 39 Government and private schools that cover all levels of education.

The ambition behind this new city is to have 12 international criterions of luxury and welfare – ranging between affordable cost, integrated utilities and sustainable systems. All of these played a role in drawing out the city's masterplan to make it an unforgettable icon.