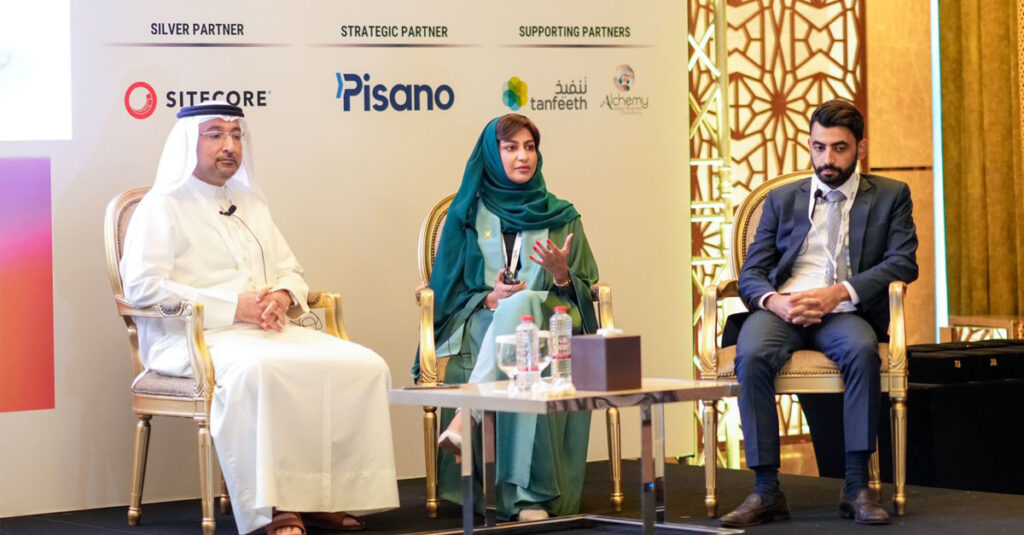 MUSCAT – Al Mouj Muscat is celebrating the news that it has won three prestigious regional awards recognising the high standards of Customer Experience (CX) present throughout Oman's leading lifestyle destination.
The Best Voice of Customer (VoC) award in real estate and hospitality, Best Customer Journey Mapping Real Estate & Hospitality and CX Leader of the Year was announced at Customer Experience Live Middle East 2021, a two-day conference for organisations across the Middle East which took place this week at the Meyden Hotel in Dubai.

Featuring 50 keynote speakers who covered all aspects of CX, the event was attended by some 200 senior executives and business leaders including Al Mouj Muscat's Head of Customer Experience, Hawraa Al Lawati who was also invited to take part in a panel discussion on 'Reimagining CX by creating hype and excitement'.

Hawraa leads a team of 22 CX staff and has been instrumental in ensuring Al Mouj's approach to putting the customer first at every touch point is organisation-wide and community-related. Commenting on the award, she says: "As a representative of an organisation that wholly embraces the importance of exceptional customer experiences, it is an honour to have accepted this award on Al Mouj's behalf.

"Creating great moments every day is at the heart of everything we do and it is also at the centre of any sustainable approach to improving the customer experience. It is why attending this conference and learning from experts in their field as well as the experiences of other brands and organisations from across our region sits so well with our culture of continual improvement." Research carried out this year by CX Live shows that 82 percent of organisations believe good CX customer service is the number one differentiator of strong corporate performance and can drive organisational growth.
Also commenting on the new accolade is Nasser Al Sheibani, CEO of Al Mouj Muscat who says: "It really is an honour to have received this award and is an opportunity to celebrate how great customer service is now firmly embedded at the core of our identity.
"At Al Mouj Muscat our 7000 residents live life together and as an organisation we have a collective desire to make truly excellent customer service a reality, at every customer touch point, every day. And we're not just talking about the sales process although the customer journey when it comes to owning a home here at Al Mouj Muscat is one we are particularly proud of. What is just as important are the interactions every member of our community has with another person every day, for example, the extra mile a security guard goes to help someone in need, the welcome our Community Hub staff give to any one of our 3.9 million annual visitors.
"We also value the support our residents give to each other as it adds to our culture of positivity and a strong sense of community which is why this year, to show our appreciation, we introduced an annual Citizen of the Year award where we recognised two residents who contribute so much to our thriving community."
A warm and diverse community at the heart of Oman's capital, Al Mouj Muscat has people from 85 nationalities who now call it home. With a vibrant dining and retail district with 85 outlets, a championship golf course as well as a 400-berth luxury marina, the residents and visitors alike are able to enjoy an exclusive lifestyle in a lively oceanfront setting.