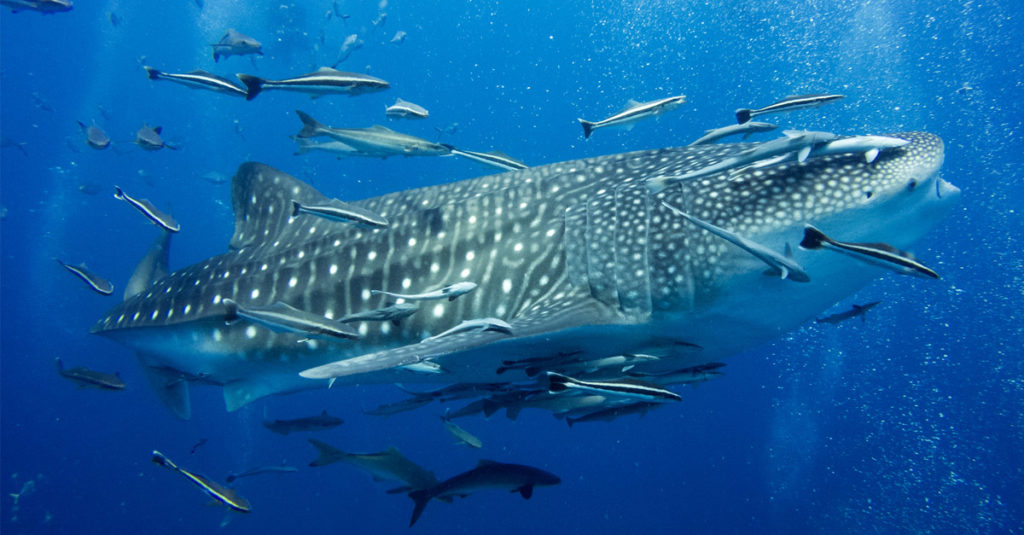 MUSCAT – The sea of Oman is rich with abundance of underwater life, and as Al Mouj Muscat gears up for whale shark season, the residents, visitors and the country's economy are set to benefit from the Sultanate's leading lifestyle destination's approach to sustainable marine tourism.

Nasser bin Masoud Al Sheibani, CEO of Al Mouj Muscat, says: "Creating a place where locally owned businesses can thrive has been a key part of our strategic plan and is in line with Oman Vision 2040. Tourism, particularly marine tourism, is a key priority for Al Mouj Muscat and whilst we have the most incredible experiences right at our doorstep, it is the people with local knowledge and seagoing expertise who are integral to our success."

With 13 tour operators now based at its marina, there's a host of options when it comes to enjoying ocean-based adventures off the coast of Al Mouj Muscat. As well as diving alongside the friendly giant whale sharks, visitors can enjoy snorkelling with turtles and dolphin watching, sunset boat tours and overnight camping trips on picturesque islands.

Al Mouj Marina, a key player in establishing the Sultanate's marine tourism industry, boasts exemplary credentials for its eco-friendly management practices with the 400-berth facility as one of only four in the Gulf to hold the Five Gold Anchors award from the Yacht Harbour's Association. It was also the first marina in the region to earn International Marine Cleanliness status. In addition to a strategic location, tour operators have the advantage of being part of a destination that is visited by three million people annually, which makes it possible for local entrepreneurs to flourish within Al Mouj Muscat.
Al Mouj Muscat is recognised for implementing best sustainable practices across its operations which includes ocean cleanliness and sea life sustainability. A major success is the artificial reef it co-commissioned in 2014 which has resulted in an increase in the number of species and variety of marine life.
Set along 6km of beautiful coastline, Al Mouj Muscat is now the Sultanate's leading leisure and lifestyle destination, a joint venture between Majid Al Futtaim Properties, OMRAN, and Tanmia. Home to 85 nationalities and 7,000 people, its Integrated Tourism Complex (ITC) status in Oman provides non-Omani buyers the opportunity to enjoy freehold ownership of their property as well as residency for themselves and their first-degree relatives.