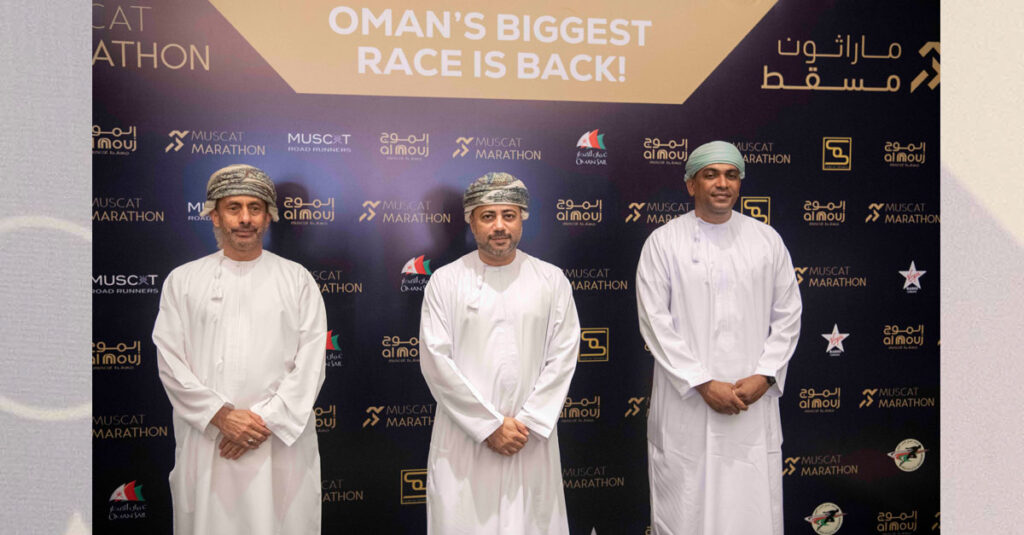 MUSCAT – Al Mouj Muscat Marathon is all set to take place on February 11 and 12, 2022 at the Al Mouj Muscat, as announced by representatives from Al Mouj Muscat, Oman Sail and Sabco Sports at a press conference held today at the Kempinski Hotel, Muscat.

The 2022 Al Mouj Muscat Marathon will feature seven race distances: Marathon – 42.2km; Half Marathon – 21.1km; 10km; 5km; 3km; 2km and 1km. The Marathon, Half Marathon and 10 km will be held on Friday, February 11, while the 5km and Kids' races are scheduled to be held on Saturday, February 12.

Nasser Al Sheibani, CEO of Al Mouj Muscat said, "The Al Mouj Muscat Marathon is a great match for our values to promote an active and healthy lifestyle for both residents and visitors of Al Mouj Muscat. In 2022, runners from across Oman and around the world will enjoy the vibrant atmosphere of the destination and be a part of a festival which will cater to a variety of ages, fitness levels and experience". The vibrant and ever-growing lifestyle destination, Al Mouj Muscat, pledged its support for the sixth time as title sponsor.
Oman Sail passed the baton to Sabco Sports, to take the renowned sporting event to the next level and continue its positive trajectory of growth. "Oman Sail took over management of the annual Al Mouj Muscat Marathon in 2017 from Muscat Road Runners, and successfully registered in excess of 10,000 runners from over 100 countries last year. It has planted the seeds of growth, nurturing its appeal with recognised international standards and based on a commitment to benefit the local private sector we have given the management to leading sports entity, Sabco Sports," said Dr Khamis Al Jabri, CEO, Oman Sail.

"Al Mouj Muscat Marathon has built a reputation and a loyal fan base within Oman, and we are confident that the upcoming edition will bring even more members of the community to start running and get fit and will also attract an international audience to visit Oman and experience an authentic experience," Al Jabri added.

"Sabco Sports and Sabco Group are proud to be working with Oman Sail and Al Mouj Muscat on continuing to build the Muscat Marathon into a world class event that inspires the country to a healthier and more athletic lifestyle," said Sayyid Aymen Al Busaidi, Vice Chairman of Sabco Group.

While the 2021 event could not be held due to the pandemic, the latest edition comes at a time when people are reassessing their lifestyle choices while opting for a healthier approach. The 2020 edition had close to 11,000 participants, and the 2022 Al Mouj Muscat Marathon is expected to attract a large number of participants.

The organisers are diligently working towards creating an environment where all safety protocols are in place during the event and in close coordination with the government authorities who are taking all measures to ensure Covid-19 is under control in the country by the end of the year. The marathon will be open only to fully vaccinated participants.

All information about Al Mouj Muscat Marathon as well as registration details is available on www.muscatmarathon.om.
Photo: V K Shafeer