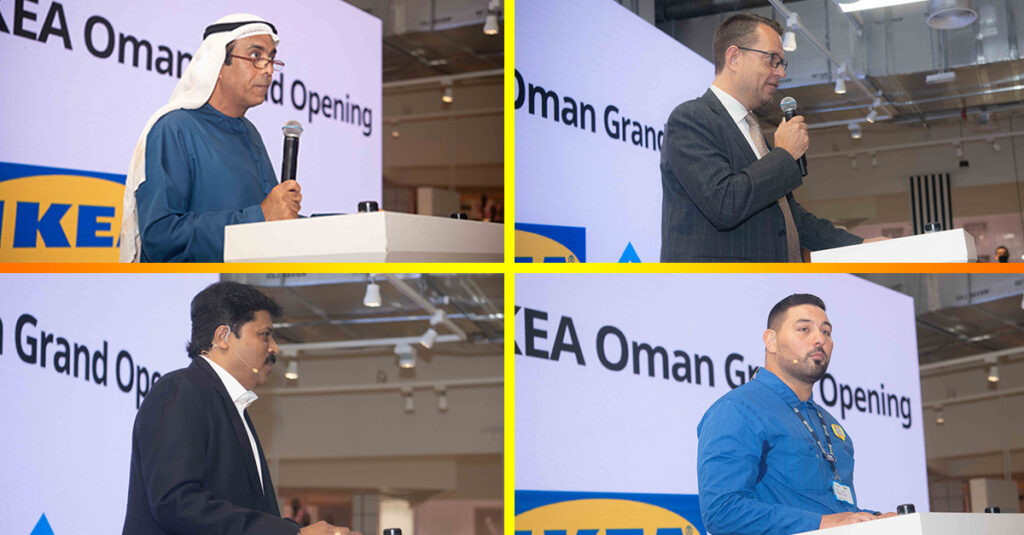 MUSCAT – Swedish home furnishings' giant IKEA has opened its doors to its first store in Oman at the Oman Avenues Mall. In the run up to the official inauguration, a large crowd of 3100 customers were waiting for the store to officially open. Featuring inspirational room setups and creative solutions for visitors with over 9000 articles across living room, bedroom, kitchen, bathroom, and other home furnishing accessories, the store is located in the centre of the city, making it accessible for customers to visit.

Top officials
The opening event was attended by Omar Al Futtaim, vice chairman and the Ceo of Al-Futtaim Group, His Highness Sayyid Harib bin Thuwaini Al Said, Niclas Trouve, ambassador of Sweden to Oman, Sheikh Mohammed bin Saud Al Khalili, Sheikh Taher bin Saud Al Khalili, Sheikh Saad bin Suhail Bahwan, Vinod Jayan, managing director of Al-Futtaim IKEA, UAE, Egypt, Qatar and Oman along with selected VIP guests and customers who queued up to witness the opening.
Visitors at the opening were welcomed with performances that included Omani national drums, face painting for children and a dedicated photo booth to mark the launch day.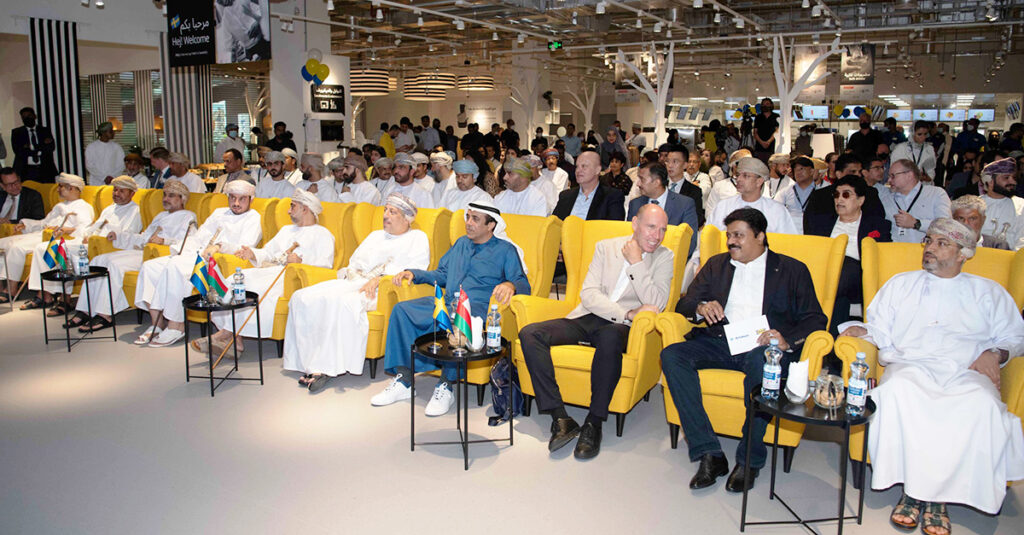 394-seat restaurant
Oman's first IKEA comprise a 394-seat restaurant, directly connected to the shopping centre for easy access and convenience. Featuring self-service kiosks, the IKEA restaurant extends into the mall for more seating options for customers. Customers can shop from the Swedish Food Market for their favourite Scandinavian ingredients and enjoy fresh pastries, cookies and more at the IKEA Bistro.  As one of the world's largest food providers, IKEA has taken the next step towards making healthy and sustainable food more affordable and accessible to the many people. The retailer continues to inspire better food choices at its Oman store, with a food and beverage range that includes IKEA's popular plant-based meatballs, ASC-certified salmon, and UTZ-certified coffee.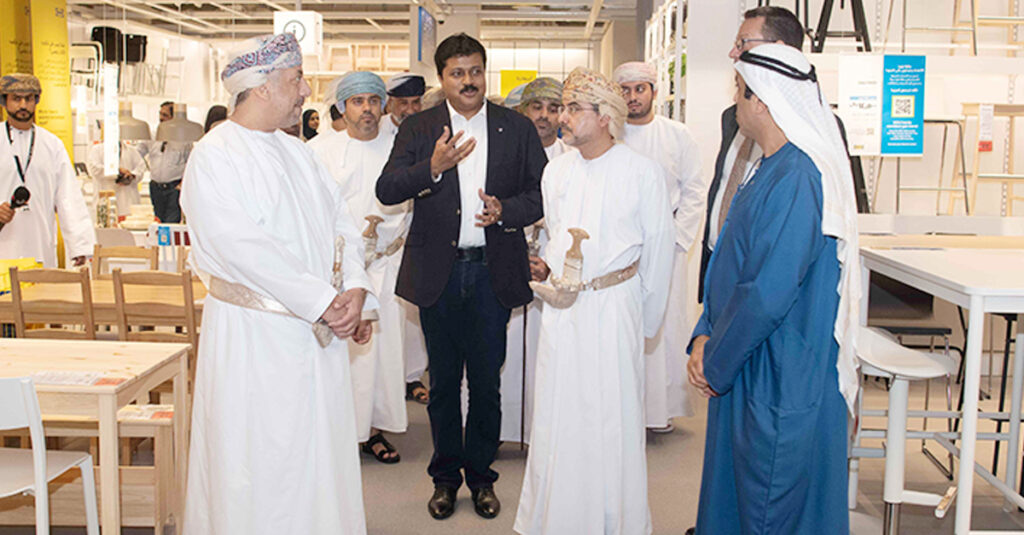 Many Omanis in IKEA
IKEA has hired Omanis across different departments and positions. The retailer received over 48,000 applications to fill various roles across different departments and positions with a focus on equal opportunities to bring balance into the workplace. All IKEA employees have access to IKEA's development programmes in Oman and across the global IKEA network that helps them to enhance their skills.

First milestone in many
Vinod Jayan, managing director, Al-Futtaim IKEA UAE, Egypt, Qatar and Oman, said, "We are delighted to have finally opened doors to IKEA's first store in Oman. It has been amazing to see the number of visitors at the store on the opening day. This is the first milestone in a journey of many more to come in Oman. IKEA brings affordable, comfortable, and sustainable furnishing solutions to its customers. We can't wait to become a part of the everyday life of the residents and citizens of Oman."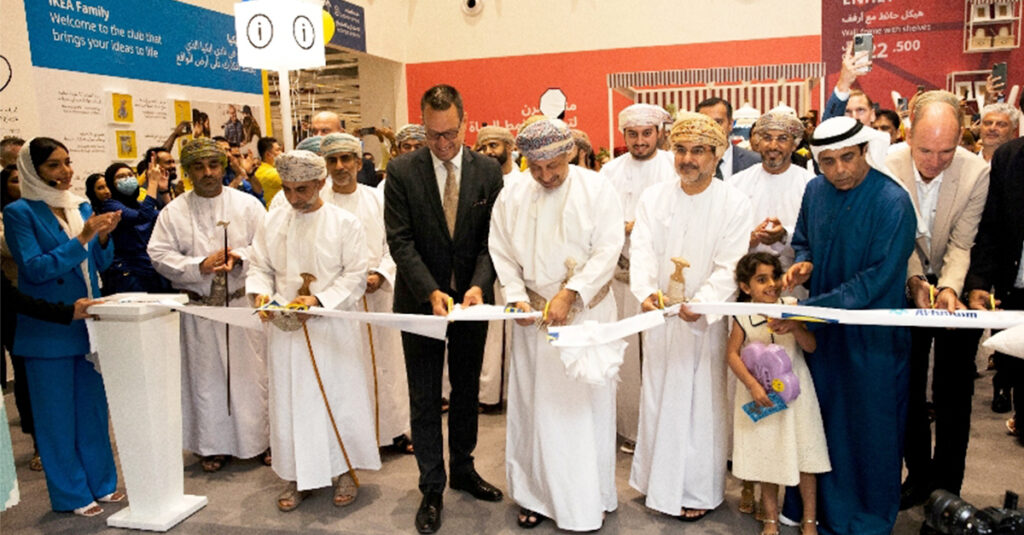 Click and Collect
The newly launched store offers the convenient and contactless Click and Collect service to the Sultanate. This gives customers the option to pick up essential items from the store on the same or the next day, without even leaving their car. The store is also equipped with the competent staff, services and technology to provide customers with everything they need.  Additionally, the store also offers services such as in store planning tools and picking services, to help customers create and find everything they need to build their dream space.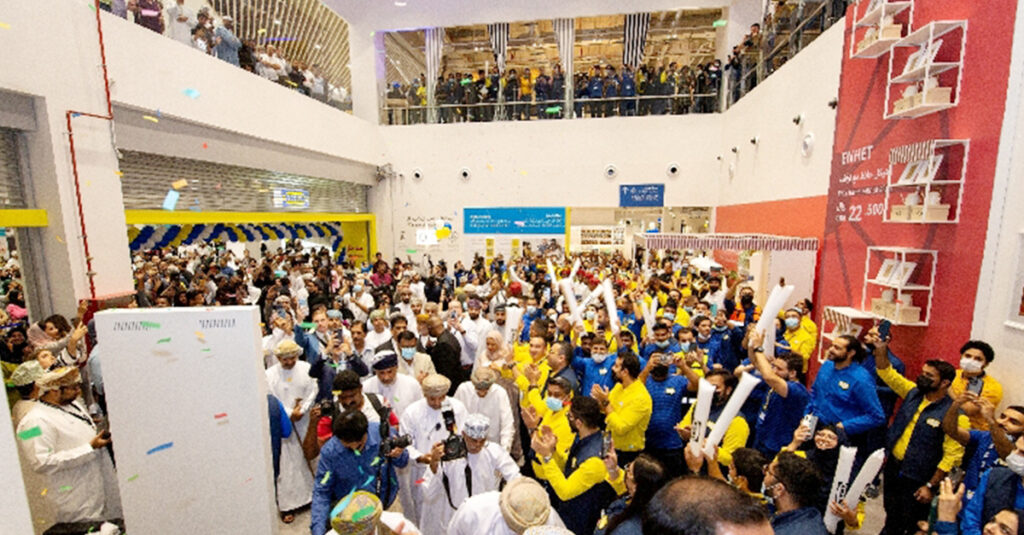 Photos: V K Shafeer