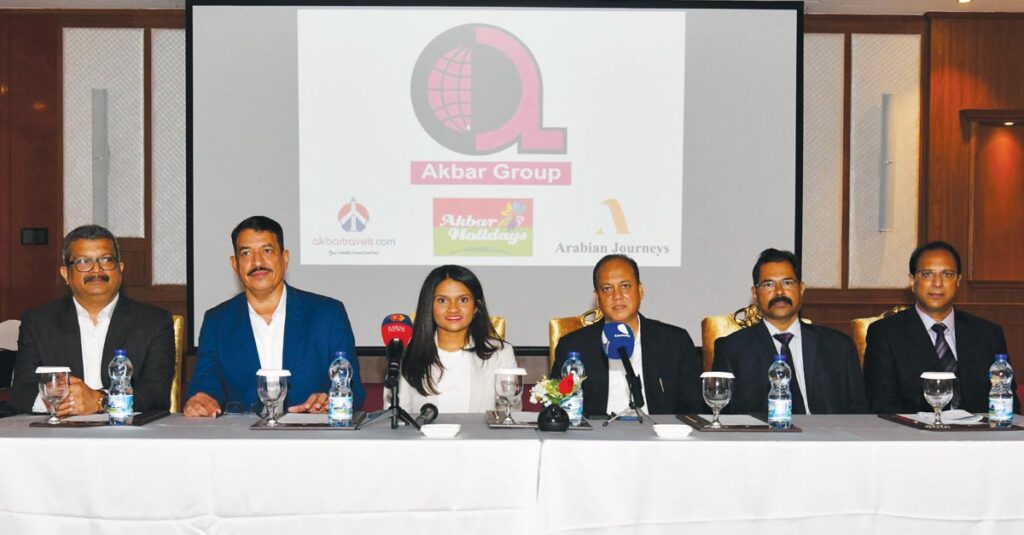 Akbar Group will open their new IATA registered branch in the Sultanate tomorrow (September 16) at Ruwi. This will be their fourth branch in Oman, the others being located in Muscat and Ghubra.

Akbar Travels, with a global network of 155 branches worldwide and other network arrangements is India's largest Travel Agency in terms of the number of IATA registered branches. In the Middle East, they have their offices in UAE, Oman, Qatar, Saudi Arabia and Bahrain. Backed by a rich legacy spanning over four decades, Akbar Travels led by Mr. K.V Abdul Nazar, Chairman of Akbar Group has carved a niche for themselves in the industry and are market leaders in each of the regions they operate with its bouquet of travel and related portfolio.

"To nurture and encourage local talent in an area that holds great potential is an exciting prospect for us at Akbar Group and the expansion plans envisaged for Oman transcends the conventional travel products. The objective of this is to create opportunities and be a part of the growth story of Oman's 2040 vision", said Ashiana Nazar, Executive Director of Akbar Group, at the side-lines of the event.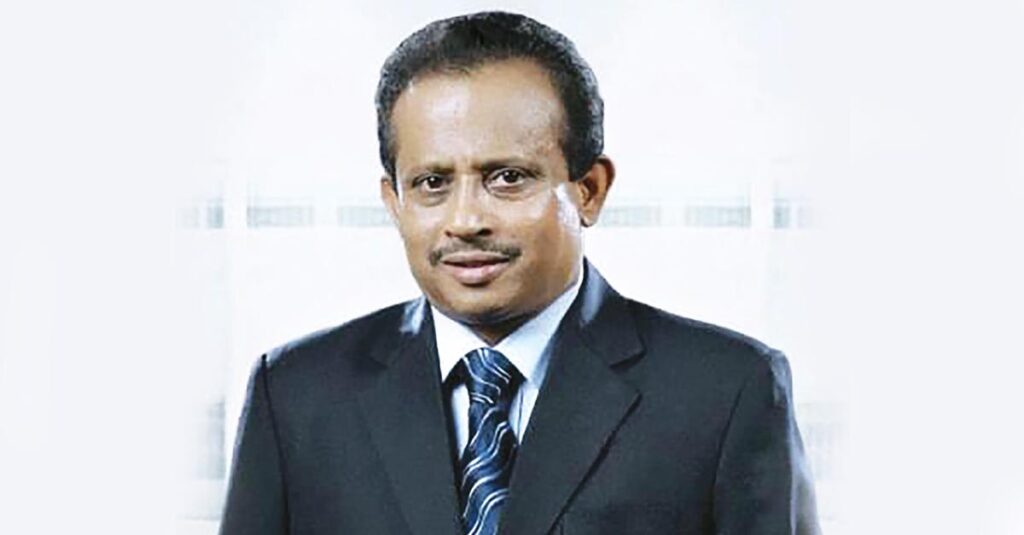 Being a market leader in their own right, the Group is quite multi-faceted and is known for its best practices in the industry. The Oman operations of the Akbar Holidays in a short span of five years, have emerged as one of the leading players in the travel sector in the country, not only enhancing the travel experience for the residents and expat community with their customer driven services and special packages, but also providing job opportunities and training for Omani work force in the travel industry thereby integrating their share to the country's economic progress. The recruitment is backed by induction and in house training equipping them with the necessary skill sets to further their personal growth in the industry and enhance their contribution to the nation's continual economic growth.

Akbar Travels' services extend across the travel spectrum encompassing online and offline ticketing for corporate and individuals with a robust Ecom platform, in-bound and outbound holidays, (Akbar Holidays), MICE, Destination Management (Arabian Journeys), Medical Tourism (Travocure), Umrah, Study Abroad and Al Jazeera Exchange.

Akbar Holidays with its extensive network across the world, have exciting customised and affordable packages suiting varied types of holiday seekers like honeymoon, adventure, family trips, shopping and food & weekend travel etc to exotic destinations. They are also tied up with hotels across price bands across the globe in cities like Bali, Washington DC, San Francesco, Kuala Lumpur, Budapest, Sydney, Rome, Barcelona and more offering affordable accommodation and value for money.

In a rare synergy, Travocure, the medical tourism vertical of Akbar Travels have tied up with some of the leading health institutions across geographies and is intended to cater to the exacting demands of its customers by offering efficient packages at advanced hospital facilities, renowned doctors specialized in major disciplines and trained para medical staff.

Akbar Travels also offer excellent 'standard', 'special' and 'premium' Umrah Travel Packages that covers tickets, stay and visa services from various cities. The packages include air-conditioned rooms, healthy meals, recommended airline services, and local transportation to ensure a pleasant trip.

One of the core areas of focus for the Akbar Travels Oman in alignment with His Majesty's Vision 2040 is to promote Oman's inbound tourism industry with the Indo Oman sector being a segment that will be explored and exploited to the full potential on account of its pan India presence. Akbar Travels has plans to open and operate five new additional branches in Oman in the near future as part of their expansion in the Sultanate.