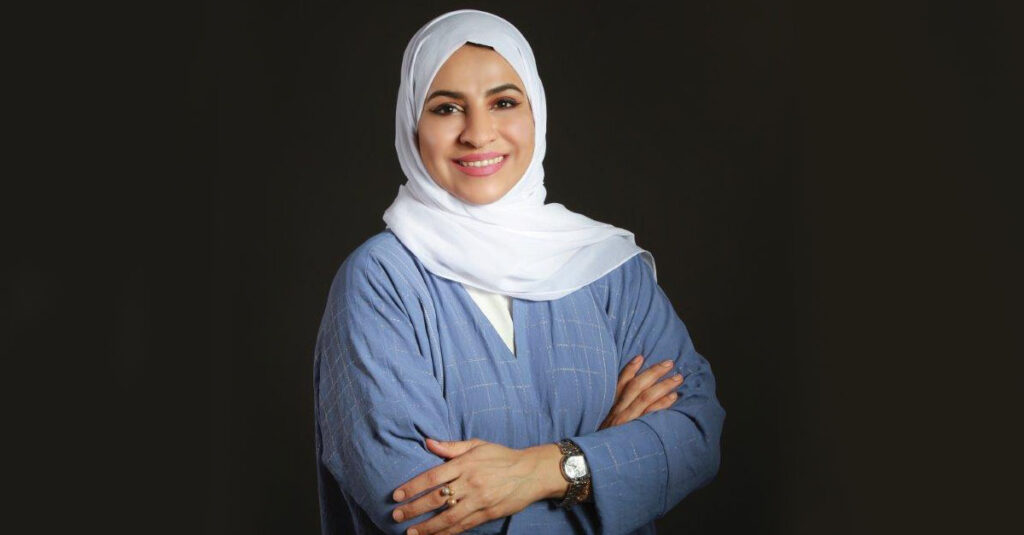 A leader has to learn to delegate and this is evident among the successful leaders who have fought crises like the global pandemic and come out with flying colours, says Laila Al Hadhrami, Smart Cities Development Manager. "How you face a crisis is a very critical issue. Most global leaders encountered this during the pandemic. The reason that some leaders couldn't cope with the crisis and couldn't overcome it is because they have forgotten how to use the power of delegation. A leader must have the ability to delegate. This is of paramount importance for the success of any leadership," stressed Laila Al Hadhrami, to the Purple online.

Excerpts:

Women across the world in companies often get into what is termed 'gender double bind' – when they become aggressive in their work, they are 'insensitive', when they exercise empathy, they are 'indecisive'. Does it bother you?
Yes, this is true and women may find themselves in such toxic environments in many companies across the world. As far as I am concerned, my prime need is to prove myself. My capabilities alone would weigh in my favour against all the odds. Similarly, it is the abilities of a woman in a work atmosphere that can open others' eyes and even make those with a narrow mind change their attitude towards them. This has worked for me and I have been able to change their minds about us, as women. My usual advise to my colleagues is to not to care about what others are saying about them and carry on confidently; what matters ultimately is their success and that will make everyone respect them.

The global pandemic was a sphere in which women leaders showed their mettle. What is this essence of a woman that helps them dismantle the usual narrative and help them veer their companies from disaster to success and beyond?
I think it is their ability to adapt to the times and move forward with success. Women should always keep empowering themselves and be in a process of continuous learning. They should make themselves up-to-date with new and advanced technologies in their fields and areas of concern. Such a global approach can help them mount obstacles that crises like the pandemic had brought about. I believe that women should align themselves to the latest technological trends and advances in the world and keep themselves abreast of all that is new in these sectors, for therein lies their future.

Many qualities of women come to the fore in a crisis – how do they (or you) transpose this into the work ecosystem?
How you face a crisis is a very critical issue. Most global leaders encountered this on a firsthand basis during the pandemic. The reasons that some leaders couldn't cope with the crisis and couldn't overcome it are because they seem to have forgotten how to use the power of delegation. A leader has to have the ability to delegate. This is of paramount importance for the success of any leadership and their team. In my case, I know the power of my team. I also exhort them to work united, as one team, always supporting each other.
I treat my team members as my partners and elevate them as champions who will be able to rescue me whenever I sink under work pressure. I empower my team by mentoring and guiding them and pushing them to invest in their learning. And this is a mandatory key performance indicator (KPI), which I judiciously follow with my team.  In work, I give them freedom as well as bigger responsibilities than the allocated ones purely because I want them to be good leaders and be able to lead the company beyond expectations.
A company's success is also its country's success and I am sure my team members will be assets not just to their company but also to Oman as they continuously enhance their capacities and capabilities.

While you may argue that women are at present ruling the world, when will the time come when they will, without a doubt, rule the world?
It is already happening and we have many examples of good women leaders around the world. Even in our history, we have remarkable women who have had great impact in their communities. One of the great ladies, who is my role model and someone who inspires me and always gives me strength to overcome any challenge is Syedah A'ishah, the wife of the Prophet Muhammed (Peace Be Upon Him). I always remember how she was considered to b a fount of knowledge for both men and women at that time. This really inspired me to continue to share my humble knowledge and experience with everyone I meet.

What are the fundamental characteristics that help a woman shine in the corporate world?
From my humble experiences and the lessons I have learnt, the fundamental requisites include:
Keep learning and never stop as that will give you much power
Don't work alone and compete only with yourself so you can keep improving your skills
Working alone might make you successful sometimes but it will never have a great impact, so keep working as a team
Be close to those who are positive so that you can work in a positive environment and avoid being with negative people.
Search and you will definitely find someone positive, who can push you and make you happy
Always write your goals down and believe in yourself that you can achieve it
Know your rights and fight for it
Improve your communication skills, as it is a powerful weapon to succeed and survive
Always find a balance between your work and personal life
Be always happy and search for things or people that can make you happy to have peace of mind, which will make you productive and successful in your work and life
About:
Laila Al Hadhrami, who is the Smart Cities Development Manager, National Energy Centre, has 15 plus years' experience in various national and global projects.
A member of the National Programme for AI and Advanced Technologies, ministry of transport and communications and information technology (MTCIT), she is also a senior executive, digital transformation of the e-Transformation team of the MTCIT.
She is the founder of Change Management Community of Practice; founder of @oman_traveler – which is said to be the first tourism account in Oman with more than 250 K followers.
Laila is an author of various translated and written books and has been a keynote speaker in many local and global events. She has also been a jury and mentor member in different competitions around the world.
Among the awards she has won include, 'Oman's Woman Leader in 2021' from World Woman Leadership Congress; ITU Innovation Challenges Winning Ideas from the Ecosystem best practice challenge category 2020 and Oman Woman Award of the Year 2020 in Innovation and Technology.