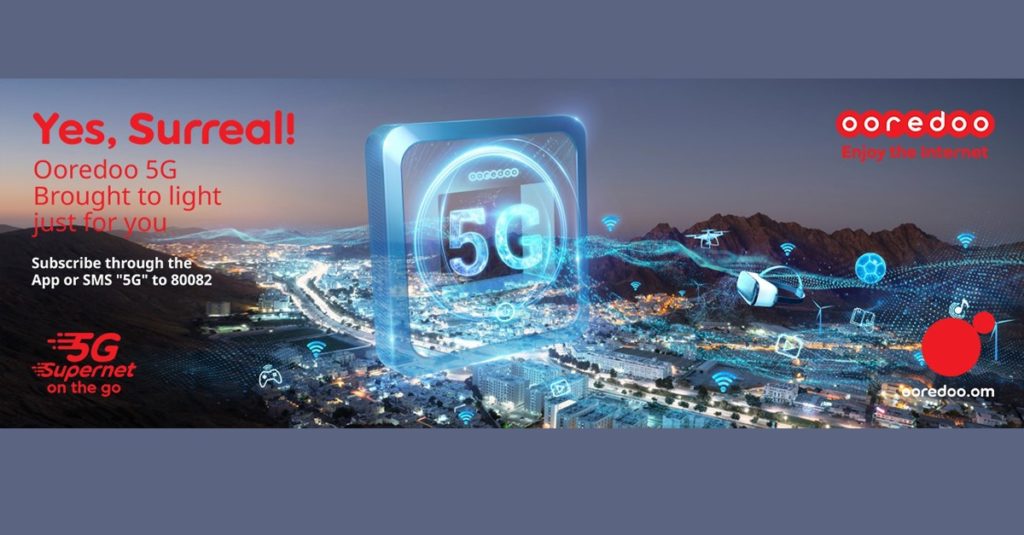 MUSCAT – Ooredoo's 5G mobile is now live and for a limited time only, the company is offering the chance to experience it, absolutely free. All customers with 5G enabled Huawei handsets in 5G coverage areas can take advantage of the free opt-in, with Apple and Samsung devices expected to be added soon. With amazing stability, almost zero delay, and lightning fast download speeds, it's the ultimate mobile experience. Having launched 5G for home internet and businesses last year, 5G for mobile is the next step in Ooredoo's journey to transform the Sultanate's digital landscape.

Raed Mohamad Dawood, Director of Government Relations and Corporate Affairs at Ooredoo, said, "This latest roll-out of our 5G technology is taking internet usage to a whole new level and opening up new a new experience and possibilities for the country. 5G uses the world's fastest service, and combined with our reliable network, it's a core part of our commitment to supporting Oman's Vision 2040 and becoming a digitally-advanced and knowledge-based economy."

Ooredoo kicked off the transition to 5G wireless technology in 2017, rolling out operational trials, demonstrations, and experience zones, before launching 5G to homes in 2020. As part of its ambitious roadmap, Ooredoo plans to construct and install around 2,200 5G stations over the next five years. With the potential to benefit everything from entertainment and education, to scientific research and healthcare, 5G is an important feature of Oman's strategic plans, positioning the Sultanate as one of the world's most advanced countries for technology.

Customers can opt in for a free 5G trial through the Ooredoo App or by sending an SMS to 80082.