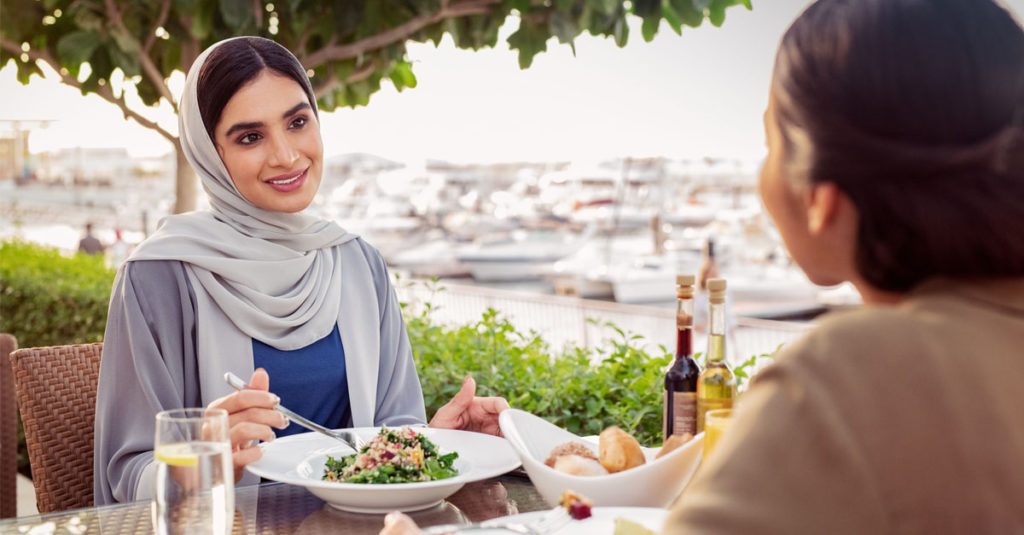 MUSCAT –  A diverse range of 17 new retail outlets have opened this year at Al Mouj Muscat, Oman's premier lifestyle destination's, reiterating its commitment to support small and medium size enterprises (SMEs), residents, the community, and the economy.

Local and international venues have continued to choose the award-winning oceanfront community as the best location to begin trading. The 17 new outlets that have opened this year now brings the total number of retailers to 86. In turn, the huge diversity in outlets, from cafés and spas to fine dining and wellness, has encouraged more people than ever to call Al Mouj Muscat home, with resident numbers now reaching over 7,000.

"Our vision for Al Mouj Muscat is to create a vibrant and ever-evolving destination where residents and visitors can enjoy great moments, every day. It is why we focus on creating a hub for well-established local and international brand names." says Nasser Al Sheibani, CEO of Al Mouj Muscat.

The vibrant Community Hub recently opened Handicrafts House, Junoon Kanga, Saaf and Azura to provide the perfect location for a touch of the traditional with a modern twist. Delectable treats await all residents and visitors at the Mall with an array of restaurants and cafes showcasing the best of international cuisine. The Walk added to its already impressive selection of food trucks by welcoming Owl Café, Mango Talaat and 101 Café. Residents and visitors can stroll along the Marsa 3 promenade's casual walking trails and enjoy a meal at two of the newest additions to the oceanfront dining experiences, Eydaam and Sweet Saray.

"By designing a destination where a wide range of commercial enterprises grow, we are not only enriching experiences for visitors and residents, but we contribute towards the economic growth and diversification goals set out in Oman Vision 2040. Our SMEs base is a key component of that diversification strategy." says Al Sheibani.

Al Mouj Muscat is attracting over 3 million visitors each year, with the mix of retail, cafés and restaurants at Al Mouj Muscat's The Walk enjoying 10,131 guests per day. With footfall essential to the success of any retail venture, the huge appeal of Al Mouj Muscat provides SMEs with the confidence that the location is one where they can succeed.  Flourishing independent businesses further benefit from their proximity to Al Mouj Golf, Al Mouj Marina, and the destination's four and five-star hotels, which further drive visitor numbers.