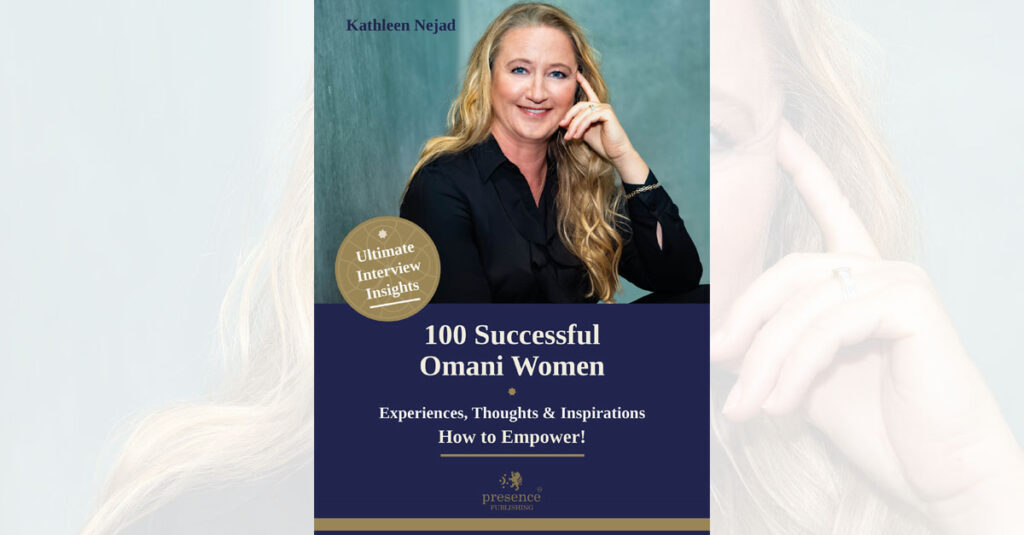 MUSCAT – "The 100 Successful Omani Women…" book to be launched on November 3.

"The 100 Successful Omani Women – Experiences, Thoughts and Inspirations – How to Empower" is a compilation of incredible Omani women who have overcome many challenges and come out winners.

Great impact
The author, Kathleen Nejad, believes her compilation of the 100 Omani women will have a great impact on the lives of many in the Sultanate. It will help inspire women in Oman to not only grow, but also really succeed in all areas of their lives, she feels. The book's launch will be held at Al Bustan Palace Hotel on November 3, the author said.

Why and how
"At this event I will speak about my 'why and how' of this book – and it will be an empowering and enriching get together of successful women – where the journey of this book will start to conquer the world – shining a light on Oman," she said.

Inspiring thoughts and advice
"This empowering book from Kathleen Nejad shares the inspiring thoughts and advice of 100 successful Omani women. You will be moved, motivated, humbled, and amazed by the stories these women tell about their life and carrier," a press note said.

"It is more and more vital that we understand and learn from each other in our global society. This book will give its reader worldwide insight into what motivates, inspires, and drives 100 of Oman's top successful women. Based on a selection of questions that the women personally answered, the author has put together a deep reflection of their journey to success, all people can learn from".