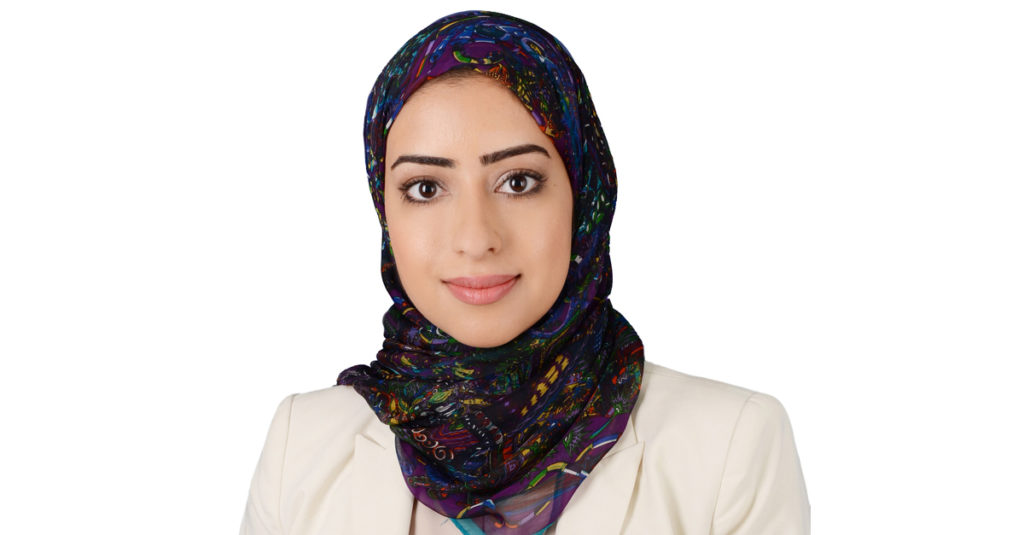 By Lamees Al Kindi

As global markets strive to recover from COVID-19 and companies emerge from lockdowns and begin to plan forward, an immediate action, which is obvious, that business leaders must adopt is to uplift their digital know-how and embrace digital transformation as an integral component of their business strategy.
With that said, they must develop an effective infrastructure in terms of a robust and agile organisational structure and a cohesive focus on people, processes, and systems to support digital transformation. In addition, risk management must also be integrated into the strategy-setting process.

This integration theme is vital, because:
Companies that were good at managing risks and adopted digitalisation managed to navigate the uncertainties of COVID-19 far more effectively than their less resilient peers.
Innovative and market-disruptive organisations are built differently, not because they focus on 'digital strategy' but because think and behave differently and this behaviour is evident in their business infrastructure.

Digital revolution is rapidly unfolding across the globe and it is a strategic driver for business survival. Organisations in Oman must also jump on the bandwagon and embrace digitalisation as part of their business strategies.
Oman Vision 2040 is composed of twelve priority areas, in which technology is a common driver across six of those pillars. So, what should directors and business leaders do to enhance the digital capabilities of their organisations?
One: think and act differently
It is vital to have a new perspective for the strategy-setting process. Starting with the question: "what is our strategy?". This needs to be replaced with questions that focus on utilising technology to improve operations and customer satisfaction in order to compete and thrive as an organisation.
Business leaders must ask the tough questions: "Have we assessed the organisation's digital readiness?", "Do we know our strengths and limitations across the business in a context of a clearly articulated digital vision and mission?", "How is technology utilised in our industry?", "Are we capable to disrupt the previously established value chain?", "What are we doing to remain abreast of technological trends affecting work and the workplace?". Furthermore, leaders must grow a courageous appetite to fail fast but learn faster. This could be through adopting a test-and-learn approach to strategy to conduct experiments and scale successes. In short, digital-strategy setting, and review should be a continuous business and in-boardroom activity.

Two: make conscious decisions to determine acceptable levels of innovation
Business leaders must agree on where they want to stand in the digital maturity continuum. Are they considering disrupting their traditional business model to become a digital leader in the industry? Or would they prefer to take a backseat as a digital follower and learn from digital leaders? Although the laggards would have the benefit of learning from the digital leaders, they would be at risk of losing market share as they would be less competitive, missing out on new customers and new opportunities, aside from the common challenges in attracting and retaining top talent and inability to respond to threats and market changes in an effective manner. Eventually, digital lagging will impact any organisation's business sustainability.If the organisation decides to lean on the more mature side of the digital maturity continuum; they must build and sustain an adaptive and innovative work culture that is supported with an agile structure, automated processes, streamlined communication, innovative technology and properly utilising data for decision making.

Three: integrate risk
In the rush for digitalisation, the importance of risk management cannot be set in isolation. Risk management is flawed when risks are evaluated after the strategy is formulated. Traditional risk management assesses risks and opportunities all in the same manner and focuses on mitigating or avoiding risks. However, many opportunities in the digital age outweigh their risks, or as some would say, they are 'compensated'. This means they present enormous opportunities that compensate the downside exposure. In the digital age, we cannot adopt an approach that only focuses on avoiding risks. Business leaders will need to adopt an approach that gives them allowances to make the best decisions from a risk/reward standpoint and have the greatest potential to create stronger and more sustainable value.In summary, we cannot plan for strategies in the same manner we did prior to the pandemic as they are not viable strategies given the black swan effect we experienced in 2020. The unforeseen COVID-19 pandemic demonstrated that it is only the digital invested companies who were 'future ready'. Therefore, we need to prepare for the next decade and embrace digital transformation and innovation for the future may arrive much sooner than we think.
About the author:
Lamees Al Kindi has more than 10 years of rich consulting experience in business advisory services, which includes strategy, process re-engineering, people and change and transformation projects.