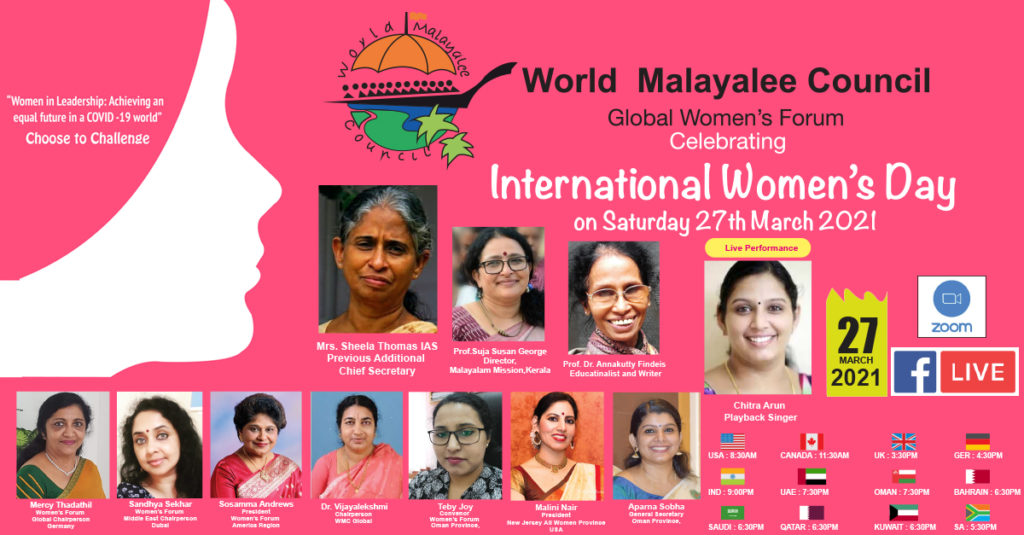 MUSCAT – World Malayalee Council Global Women's Forum will be celebrating International Women's day on Saturday 27th March 2021 at 7.30pm Oman time and 9:00 pm India time in Zoom Platform.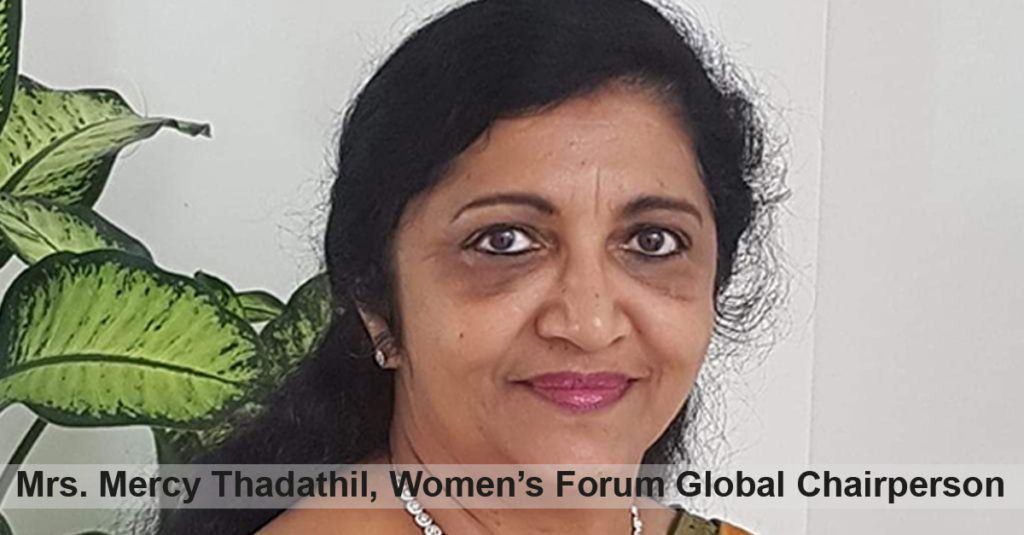 A well planned programme organised by WMC Global Women's Forum headed by Mercy Thadathil, Germany and coordinated and convened by a team comprising Dr Vijayalakshmi, Global Vice Chairperson, Sandhya Sekhar, Middle East Women's Forum Chair Person, Sosamma Andrews, America Region Women's Forum President, Teby Joy, Chairperson Women's Forum Oman Province, Malini Nair, New Jersey All Women Province President and Aparna Sobha General Secretary Oman Province.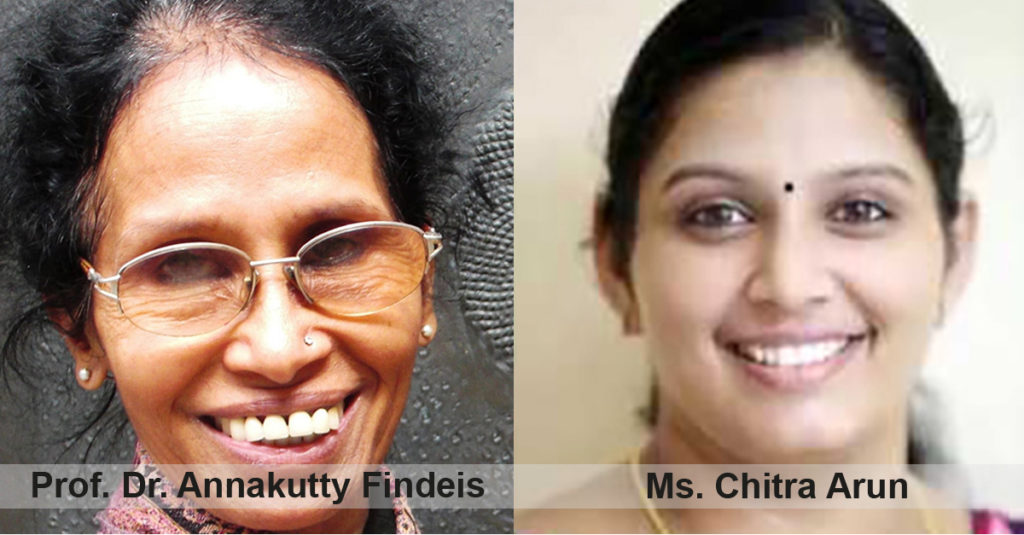 Sheela Thomas IAS, Previous Additional Chief Secretary will be the Chief Guest and Prof. Suja Susan George, Director Malayalam Mission, Kerala and Prof. Dr Annakutty Findeis, educationalist and writer are scheduled as the speakers. Chitra Arun, Playback Singer will do the live performance.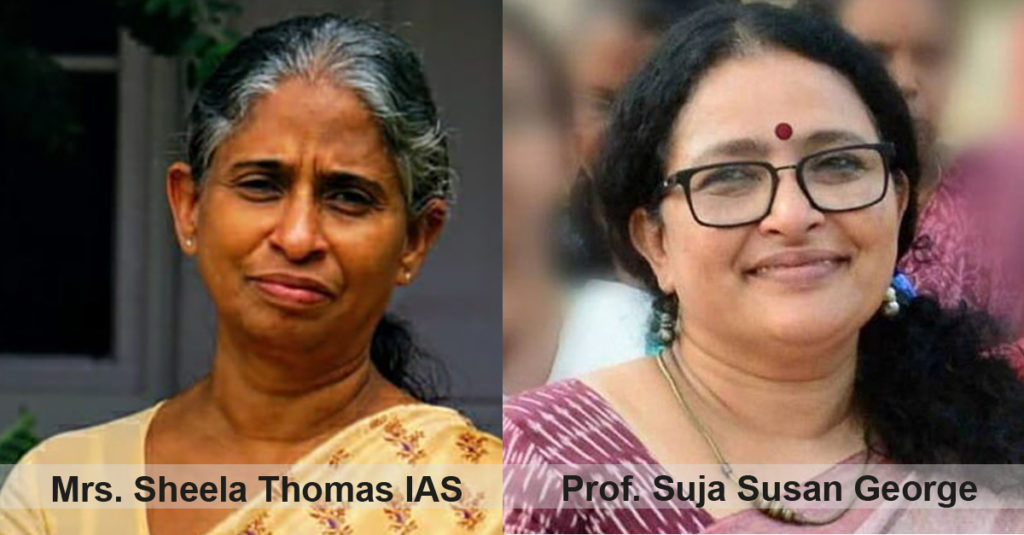 World Malayalee Council is an organisation for the Malayalis all over the world with Dr P.A. Ibrahim Haji as the Chairman, Gopala Pilla from USA as the President, Joseph Gregory from Germany as the General Secretary and Thomas Arambankudi from Germany as the Treasurer.
The Zoom event is scheduled globally at the following timings: USA 8:30AM, Canada 11:30AM, UK 3:30PM, Germany 4:30PM, India 9:00PM, UAE 7:30PM, Oman 7:30PM, Bahrain 6:30PM, Saudi Arabia 6:30PM, Qatar 6:30PM, Kuwait 6:30PM and South Africa 5:30PM