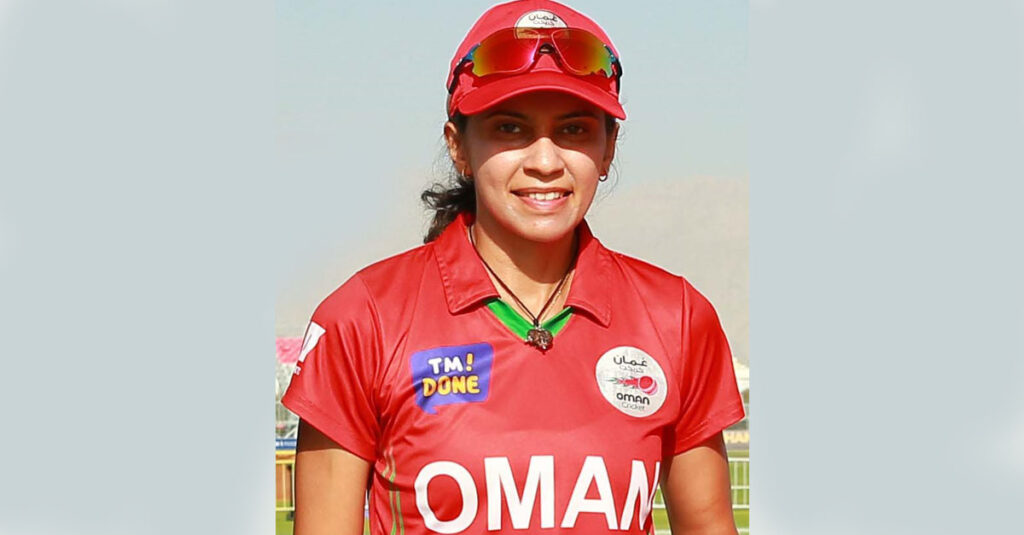 DUBAI – Oman Cricket is delighted to share that Vaishali Jesrani, captain of the Oman Women's National Team has been announced manager of Team Spirit at the SDG FairBreak Invitational T20 Tournament scheduled to be held between May 1 and May 15, 2022 in Dubai.

The ICC sanctioned competition, held in conjunction with Cricket Hong Kong, is the world's first privately funded tournament in women's cricket history with the leading healthcare group Gencor as lead sponsor. There will be a total of 19 games played between 6 teams, composed of players from all around the world.

FairBreak Global said in a statement, "FairBreak Global is delighted to announce Vaishali Jesrani as the manager of Team Spirit at the SDG FairBreak Invitational T20 in Dubai. Vaishali is an inspirational leader of cricket development for girls Oman Cricket and is committed to accelerating the growth of women's cricket in her home nation and globally. She has captained the Omani national team at an international level and is a veteran #fairbreaker who played at Wormsley in the UK in 2018".

Vaishali is a graduate of the ICC 100 percent Cricket Future Leaders Program which is designed to support emerging female talent in cricket across administration, coaching, officiating, broadcasting, journalism and marketing, and was mentored through the program by Cricket Australia Executive GM for Fan Engagement, Anthony Everard. Vaishali has cricket in her DNA, having played since early childhood. She never compromises on physical fitness and is overjoyed to be part of FairBreak's equality movement".
Speaking on the work done by FairBreak, Vaishali enthused, "FairBreak has connected women in cricket & countries too. It is the first ever platform where all women personalities will be working together, it's upbeat in all ways. It's exciting & the bond should grow stronger. FairBreak has done a marvellous job, hats off!"
Players from a total of 35 countries will be involved in the event, including those from emerging cricket nations such as Philippines, Japan and Vanuatu, bringing further exposure and knowledge to the women's game and furthering its global growth and development in the process.