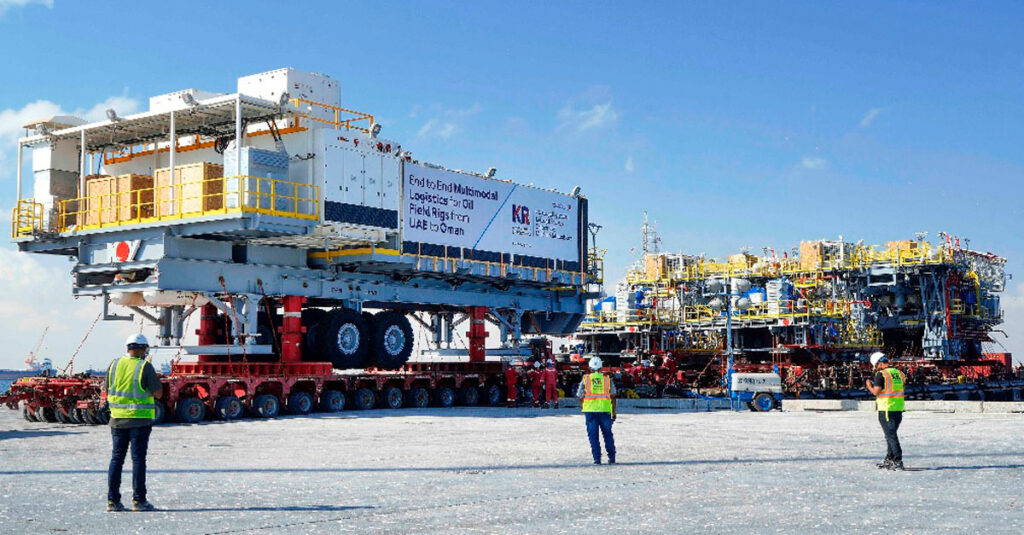 MUSCAT – Khimji Ramdas (KR) Shipping is now ISO certified for its management system. The three ISO standard certifications include ISO 9001:2015 certification for Quality Management systems, ISO 14001:2015 for Environmental Management systems, and ISO 45001:2018 for Occupational Health and Safety Management systems.

Commenting on the certifications, Malvika Pankaj Khimji, Director, Khimji Ramdas said, "The ISO certification is an important milestone for KR Shipping. It demonstrates our rigorous commitment to international standards and continually improving our business processes. Quality and timely delivery remain our highest priorities, and we are happy to say that we excel at both. This is reflected in our business growth and high customer satisfaction index."

With over 35 plus years of industry expertise, KR Shipping operates at all major seaports as well as in-land logistics hubs and special economic zones serving customers across Oman and UAE. A preferred partner of choice for both global and regional associates, KR Shipping handles prestigious projects of Oman's cruise industry operations and is also the first Omani company to be accredited with the prestigious Authorised Economic Operator for Transport.

"ISO certifications benchmark us with world-class organisations. We strive for excellence and compete to enhance the country's logistics capabilities. Our well-designed procedures across all business areas lay emphasis on excellence and business growth. We will make every customer touch point accessible to further better our customer service" said, Rajesh Vaidyanathan, Head of KR Shipping.

KR Shipping went through a stringent audit and analysis of its business processes, which included a thorough evaluation of its quality management systems, management of environmental responsibilities, and steps toward creating a safe working environment for employees, amongst other parameters.

"The ISO certification illustrates KR Shipping's commitment to quality, service, and continuous improvement," said, Chacko Jose, Lead, ISO implementation, at KR Shipping. "By implementing the new standard, we will further transform our business operations and deliver a more positive customer experience. The new ISO certification will enable KR Shipping to deliver at the highest levels of quality and efficiency."

ISO certifications are awarded for activities that include providing vessel agency, customs clearance and freight forwarding services (air/sea /road cargo), cargo transportation across GCC, warehousing, project cargo logistics, heavy haulage service, and relocation services on a customised IT platform.