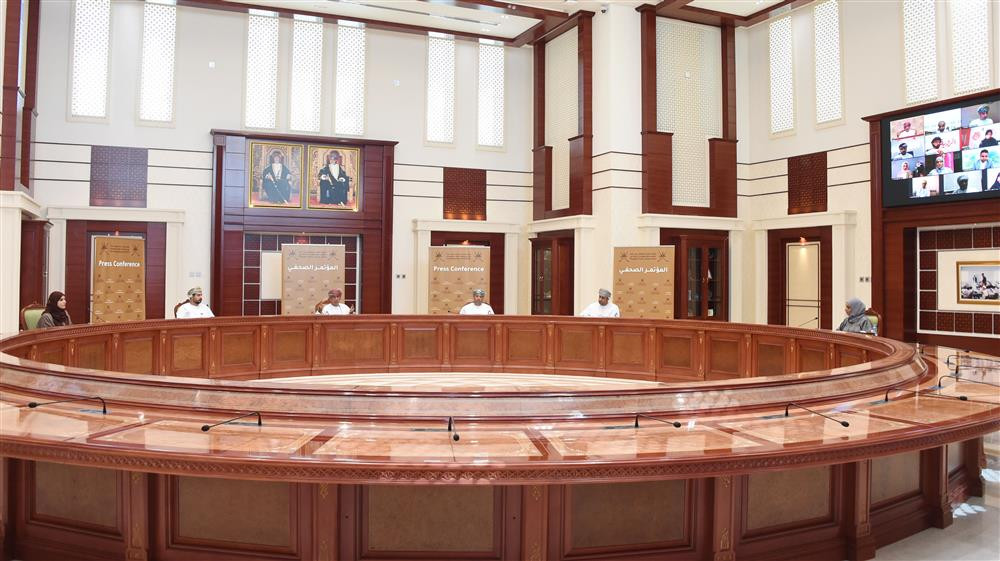 MUSCAT (ONA) — Dr Ahmed Mohammed al-Sa'eedi, Minister of Health, member of the Supreme Committee tasked with tackling developments resulting from coronavirus (Covid-19) pandemic, has said that "potential lockdown steps will be the last treatment (of the pandemic situation)" and that the panel hopes not to go that far. "It is our duty to protect ourselves and society through strict adherence to precautionary measures," he added.
The minister made the statement during the 22nd press conference held by Covid-19 Supreme Committee since the outbreak of the pandemic. The press conference, he explained, was prompted by the recent surge in number of infected persons admitted at intensive care units (ICU) and hospital wards. The numbers doubled in less than two weeks. "This is a highly alarming and disillusioning indicator," the minister observed.
He added that the closure of the Sultanate's airports is "under study and deliberation" by the Supreme Committee, which, he hoped, would not be compelled to re-lock Omani airports before international flights "because that will cause immense social and economic losses".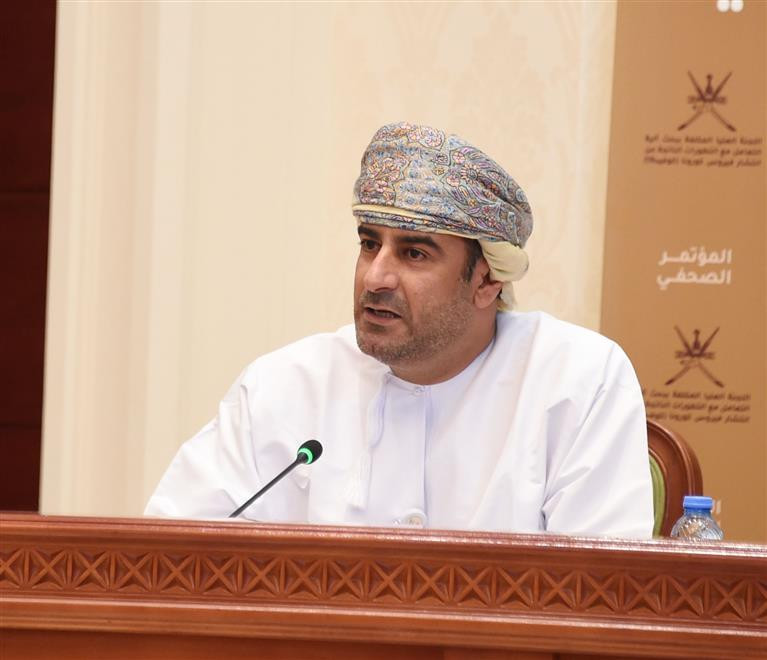 So far, the Sultanate registered six confirmed cases of the new Covid-19 variant, notorious for their swift propagation, said Dr. Ahmed, noting that the most globally common among the new variants is the British strain, but, he affirmed, the Sultanate has advanced facilities to detect it, through all labs—whether at the Ministry of Health or Sultan Qaboos University or private sector universities. The minister explained that, recently, the number of ICU and hospital inpatients soared to 102 from its record-low level of 51 by 21 January 2021. The number of tests conducted in the Sultanate till yesterday stood at 1.550 million, said the minister, who pointed out that the number of PfizerbionNTech vaccination doses that were distributed stood at 39,772—given to 27,400 people as a first shot and to 12,272 people as a second dose.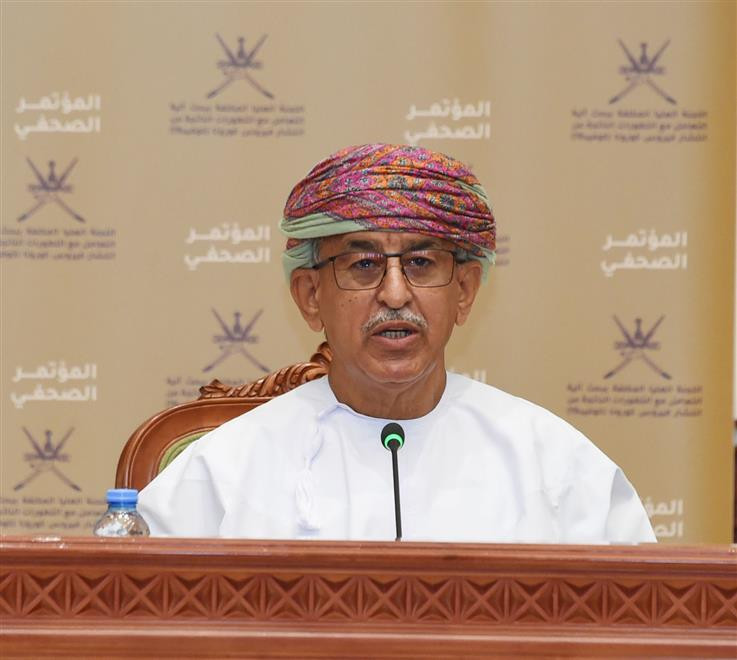 Meanwhile, Qais Mohammed al-Yousef, Minister of Commerce, Industry and Investment Promotion, member of the Supreme Committee, affirmed that most business activities will remain open as of now. He pointed out that the Sultanate proved its ability to address such crises. Al-Yousef spoke of a package to be offered by the Authority for Small and Medium Enterprises in coordination with the Council of Ministers with a view to encouraging the establishment of startups in target production sectors.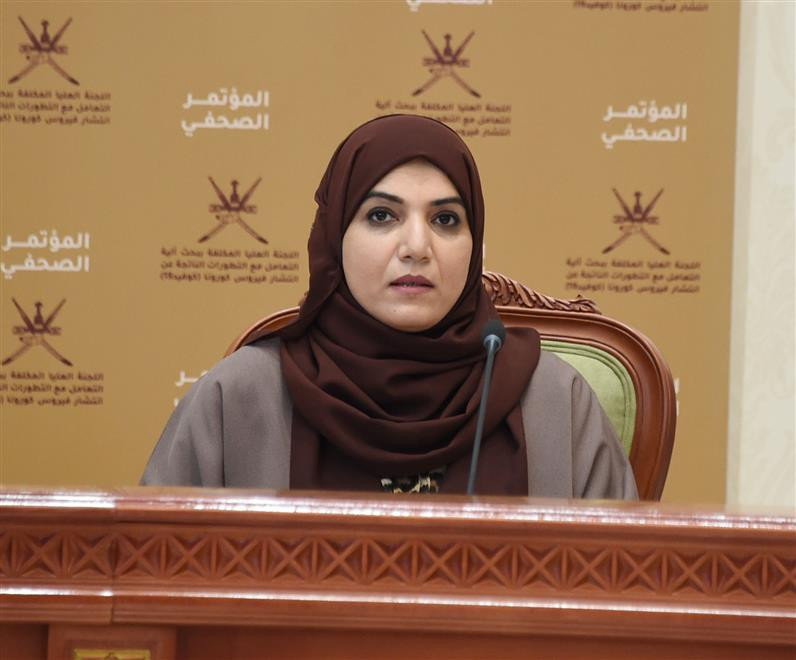 In other comments, Dr Abdullah Khamis Ambousaidi, Education Under-Secretary said that the assessment of students depends on the medium of learning. He explained that online students will be assessed in accordance with online study modes and, if proved unachievable, their respective parents may approach the school to find an alternative method of assessment. As for Class 12 students, their assessment will be direct (through physical presence), said Ambousaidi, noting that a comeback to online education is possible if deemed necessary by the Supreme Committee, depending on the pandemic situation.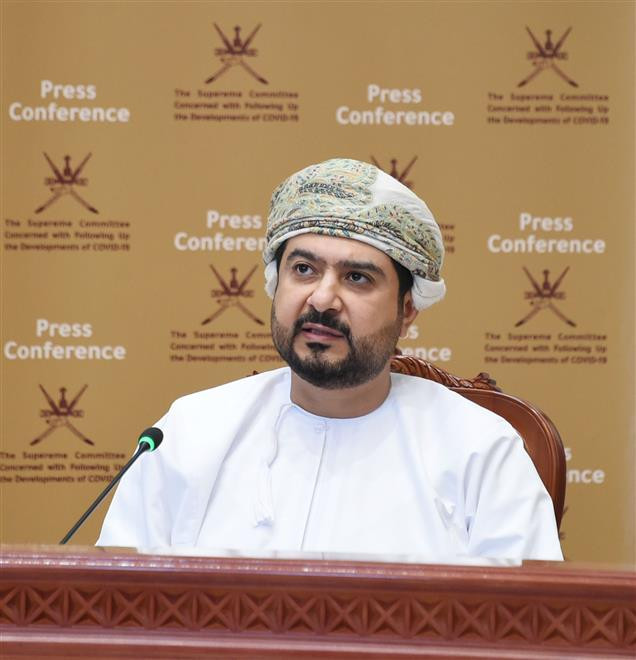 Dr Amal al-Ma'ani, Director of Contagion Control Department at the Ministry of Health, said that the two vaccines available in the Sultanate will cover the new variants of virus and that that the PCR test will show 'positive' result within not more than three months. Any positive result afterwards, will be an indicator that the tested person is indeed infected with the virus, either in its old or new variant, she added. Dr Amal pointed out that the Sultanate devised a special protocol to detect mutated variants of Covid-19. She said that as many as 96 people are feared infected with the new variants, but confirmation is yet to be made through epidemiological survey on the source of the infections. The mechanisms of treatment remain the same, even for the new strains of the virus, she added.
(Source: Oman News Agency)