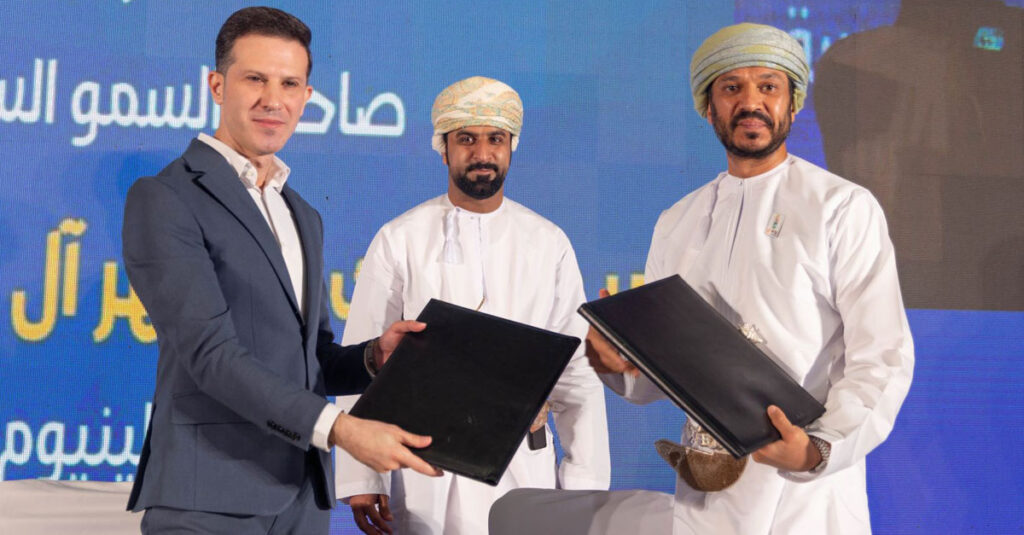 MUSCAT – Khimji Ramdas (KR) Eshraqa's Tasees, has entered into an agreement with Qadiroon, an initiative of ASAAS Muscat in cooperation with the Ministry of Labour and Small Medium Enterprises Development Authority (SMEDA) at the second edition of the Qadiroon Forum, organised at the Grand Millennium Muscat. The agreement was signed by Nailesh Khimji, Director, Khimji Ramdas Group, and Mohammed Mustafa al Shamali, CEO of ASAAS Muscat.

Under the agreement, Tasees will conduct entrepreneurship training programmes for Omanis with special abilities from various wilayats. The workshops will enhance their business skills and help them understand the requisites of starting their own dream business ventures, thereby helping them become financially independent.

Discussing the relevance of the tie-up, Nailesh Khimji mentioned: "We aim to align with the larger goal of building an inclusive society; Tasees is pleased to partner with Qadiroon and foster an entrepreneurial spirit among Omanis with special abilities. Our objectives align closely with Qadiroon's goal of providing opportunities for men and women of determination to achieve success in the marketplace and reach higher personal goals. We keenly look forward to supporting individual and institutional advancement and the development of fresh ideas and business initiatives that are in line with Vision 2040."

Qadiroon which means 'capable' works towards the rehabilitation, training and employment of people with special abilities. The initiative's second edition witnessed the launch of the first and largest online platform that promotes the businesses of people with determination. The platform is home to nearly 100 sustainable projects owned by persons with special abilities and aims to highlight specialised outlets offering shopping and direct electronic sale of all types of products of interest to them.