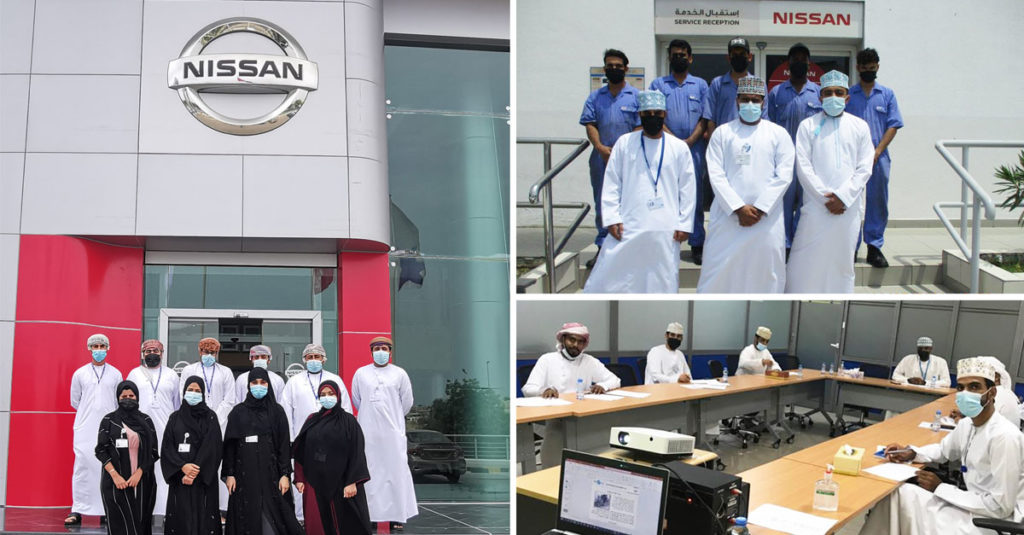 MUSCAT: In full support of the government's national outline for Omanisation, Suhail Bahwan Automobiles (SBA) has recently increased its pace of recruiting Omanis across the group by attracting talented and fresh Omani workforce.

Affirming its priority to employ Omani citizens across its group, a spokesperson for SBA said, "In accordance with the aspirations of the Government of Oman and goals of Oman Vision 2040, we are committed to attract, support and retain Omani talents. Guidance from the Ministry of Labour has been invaluable in facilitating our mission and achieving Omanisation goals."

To support the government's efforts at Omanisation, SBA recently recruited many Omani youth/fresh graduates across departments and functions, providing them with a valuable opportunity to kick start their careers. To equip young Omanis with cutting-edge expertise to tackle the industry's current and future skills challenges, SBA has also arranged on-the-job training in various areas. Omanisation is not just a policy for SBA, but it is something that it has incorporated in its social responsibility strategy. The spokesperson said, "By prioritising Omanisation, we aim to reaffirm our commitment to fulfilling social and national responsibilities. Fresh national graduates and qualified individuals are recruited in different disciplines in the organisation. Furthermore, we endeavour to develop not only the basic skills of the employees but also to cultivate leadership among Omanis."
The Omani workforce at SBA now stands at over 70 per cent of the total manpower. Over the years, SBA has conducted successful training programmes for freshly recruited Omani employees. These training programmes are tailor made in order to augment the skills and expertise of the national workforce. SBA connects with all its employees as talented collaborators contributing to its success and growth as a business. The group's objective is to give new recruits the opportunity to work in the industry and build skills in their chosen profession.

Its training policy focuses on training fresh and experienced Omani employees, in gaining the necessary skills to enhance their competencies in the automobile industry. By having a strategy in place for attracting, recruiting, training, employing and developing Omani nationals, SBA has been helping Omani youth find their footing to build their career. The aim is to help them with a career growth path with appropriate training and then recruiting them for suitable profiles.
SBA has implemented a series of schemes towards developing local talent. While inducting Omani manpower at different levels the group, they have been providing attractive benefits and career opportunities to retain staff. Providing internal training and development has helped many national staff to grow to senior management positions.
The group is devoted to offer career opportunities to Omanis and wants to guarantee that any national who joins the company is given all opportunities for career growth in line with their ambitions and capability.