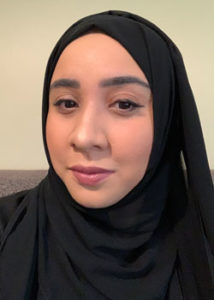 Rahma Al Hashmi
Customer experience manager, Oman Post (OMAN)
"Be careful what you wish for, lest it may come true!" (*).
This is one saying that may resonate with some of us because sometimes we may hanker for something and when we do get it, we will find out that it is not exactly what we wanted or it may be given to us in entirely different circumstances where we may find no use for it!
For example, a young boy may want to grow old and fast and then suddenly one day he will realise that he has indeed grown old – and fast! Sometimes you may even regret what you wish for. But don't get it wrong — this not some essay against wishing!
We live in entirely different times now and what we were a few months back is not what we are today, because the circumstances have changed – and how!
Life has pressed the pause button
The deadly Corona virus, COVID-19, has been a great reminder on how to distinguish between what we need and what we want, and how when life decides to press the pause button we discover that the absolute necessities are sufficient to make us happy.
Grass greener on the other side
On a general note, I've realised that we have a tendency to assume the grass is always greener on the other side and spend very little time appreciating where we are and what we have.
Missing the office ambience
An interesting example is this constant discussion I have had with my colleagues and friends on how it would be great to work from home; as with the pandemic, many have realised that the social aspect and office environment was something they longed to go back to. I think we will value life and learn to appreciate it more.
Positive changes
On a professional level, I've come to understand that the need to survive can drive us to be stronger. At work, we have seen a number of positive changes in the way we moved to accommodate this new normal.
Quite productive
On the personal side, I found working at home very productive, I've realised that it takes a considerable amount of self-discipline to create your own schedule and take control of your work/life balance. With that, I can't help wondering if we were asked to work from home while all other aspects of life remained normal, would we be as productive as we have been during the pandemic.
Smooth transition
As we mull over these issues and raise questions in our minds, the fact remains that we have become more introspective, and perhaps, more accepting to the changes that have swept across our landscape. Our lives have changed drastically and we are slowly coming to terms with it. But, then the transition has been smooth and we only need to sustain the pace.
Embracing change
I think we'll need to come to terms that embracing change has become an ultimatum to many of us at this time, be it on an individual level or a business level. There are now more ways than ever to do business, run your errands and stay connected to the people you care about.
Crash course in technology
The pandemic has given us all a crash course in technology we might not have tried otherwise. The world will witness so much innovation in the upcoming future. This is already visible in the changes that have taken place in Oman. It is amazing to see so much effort made by the government to provide convenience and comfort to the public with the health and safety of everyone being kept at the highest priority.
New ways will become better ways
People are talking about looking forward to getting back to normal, but we need to come to terms with the fact that our understanding of what is normal has to change. We won't go back to the old ways, we will have new ways, and if we're smart enough, they will be better ways.
Pandemic will leave scars
The pandemic will definitely leave a financial scare globally; there will be difficult times ahead until we make the recovery. We need to be patient, understanding and appreciative.
On a social level, we all have a greater appreciation for frontline workers and the government, and our humanitarian contributions to the cause will last beyond COVID-19 itself.
Part of a global change marathon
These are unprecedented times, but there are positive things we can take from them. We are part of a global change marathon – the technologies we have acquainted ourselves with in order to work remotely, will stay with us, and hopefully set the momentum for progress in the future.
The situation has also forced us as a society to find different ways to connect to people in many new ways. We should definitely be looking forward to positive changes and allow ourselves to enjoy the journey.
(*) Origin of this saying may be attributed to Aesop's Fables, the world's best-known collection of morality tales (circa 260 BC)