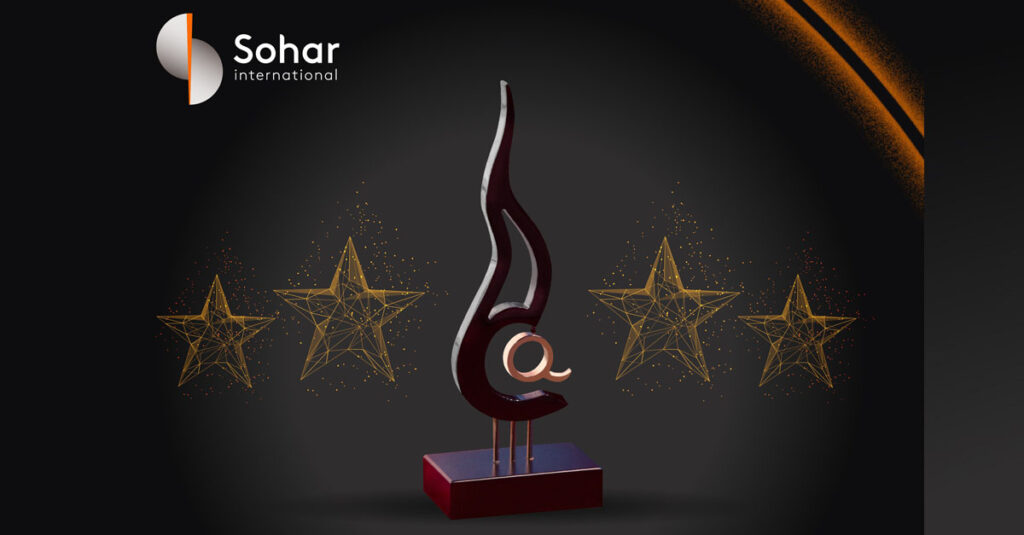 MUSCAT – Sohar International recently won the Quality Achievements Award 2021 which is run by the European Society for Quality Research (ESQR). This award recognises the bank's outstanding commitment, support and efforts to endorse and improve achievements in quality management.

The Quality Achievements Awards 2021 presentation ceremony was held on Saturday, December 11, 2021 at Dusit Thani, Dubai and was witnessed the presence of the international business community, attended by senior officials from leading companies, public administrations and organizations.

Mazin Mahmood Al Raisi, Executive Vice President and Head of Marketing at Sohar International, received the award on behalf of the bank.

Commenting on this achievement, Ahmed Al Musalmi, Chief Executive Officer of Sohar International said, "This award attests to Sohar International's unfaltering dedication towards upholding the highest levels of business excellence, operational efficiency and customer satisfaction. While product innovation, customized services and a keen focus on digitalization have been a vital part of our continued success, our excellent team of professionals has always ensured that every initiative, strategy and campaign has been executed keeping in mind all quality parameters. At Sohar International, we believe that to achieve exceptional levels of quality, it is imperative to invest in people. Our ongoing training programs, workshops and seminars ensure that all our employees are continuously updated with evolving market trends, reserve the knowledge to cater to the changing needs of customers and have the proficiency to effectively tackle complex situations."

A pioneering bank that has been revered for its innovative offerings, Sohar International has led several industry-first initiatives that have been beneficial to individual clients, SMEs as well as large corporate companies. Its quality of service has made the bank the preferred financial partner for key government projects, community initiatives as well as private ventures.