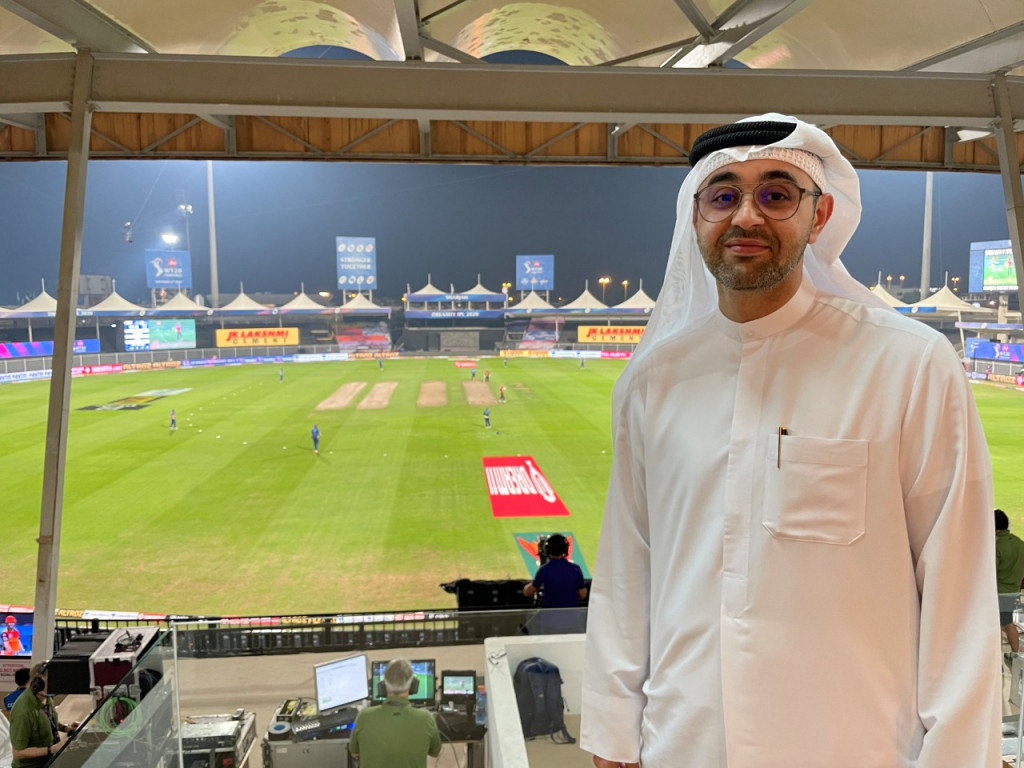 SHARJAH – Khalid Jassim Al Midfa, chairman of Sharjah Commerce and Tourism Development Authority (SCTDA), visited Sharjah Cricket Stadium during the final league game of this year's edition of the IPL, which saw Sunrisers Hyderabad beat Mumbai Indians by 10 wickets and book their place in the playoffs.  
He lauded the idea of a cricket museum at the stadium and said it was another attractive dimension to a facility that has so squarely put Sharjah on the global sporting map.
'Such a venture is well in line with our priority to promote Sharjah as a sports tourism destination across the globe and as such we look forward to working closely with the stadium to make the visitor and player experience in Sharjah a memorable one in the future," he said.
"This stadium has hosted four decades of cricketing memories and the emotional connection that players and fans have with it is palpable. This was no more evident than during this season of IPL where records have been broken, history has been made and the stadium has proudly lived up to its reputation as the home of cricket in the UAE. It is important to harness this global love and support and ensure that we are working together to optimize the utilization of resources in our beautiful Emirate of Sharjah," he said.
"That way when we welcome the spectators back to Sharjah for future tournaments and sporting events not to mention to enjoy the myriad cultural events, natural beauty, world-class hospitality we can provide them with the ultimate experience."
Khalaf Bukhatir, Ceo of Sharjah Cricket Stadium, added the work was well under way to source cricket memorabilia from around the world for the museum so that it becomes a must on every tourist itinerary.