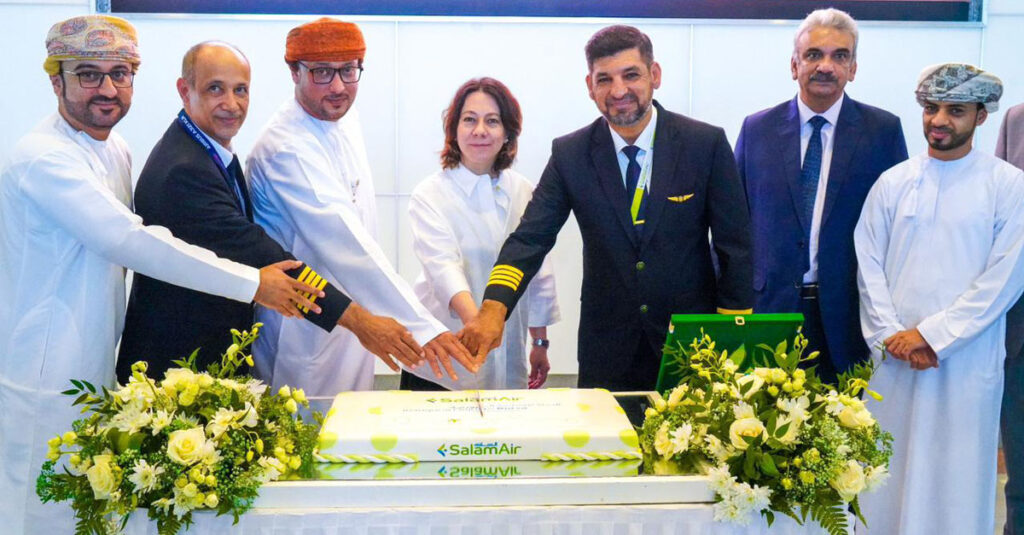 MUSCAT – Expanding its network further, SalamAir has launched flights from Muscat to Bursa on June 16.
Bursa becomes the third destination SalamAir flies to in Turkiye after popular destinations Istanbul Sabiha Airport and Trabzon. SalamAir will fly to Bursa thrice weekly on Tuesdays, Thursdays and Saturdays. SalamAir will take off from Muscat at 10:05 AM and arrive at Bursa at 2.05 PM local time. It will take off from Bursa at 2.50 PM and arrive in Muscat at 8.30 PM. Bursa will now be part of SalamAir's popular summer destinations in addition to Phuket, Istanbul, Trabzon, Tehran, Alexandria, Baku and Sarajevo.
Captain Mohamed Ahmed, CEO of SalamAir, said it always gives me great pleasure to welcome new destinations to our network. We are consistently looking at destinations that pose significant interest to our adventurous customers. Our customer feedback and commercial viability are at the forefront of our decisions to offer more excellent destination choices. As such, Bursa is the third destination we are introducing in our operations in Turkiye. We are sure it will appeal to our frequent passengers to Turkiye, mainly Istanbul because of the proximity between Istanbul and Bursa which can be easily accessed with an array of ground travel options, The charming city of Bursa offers many tourist attractions from adventure, sightseeing to shopping and the pleasant weather offers a holistic enjoyable experience.
He continued, we continue to be highly committed to our expansion plans in prompting Oman and achieving our goals in meeting Oman Vision 2040 while continuing to connect the network better and add more direct routes to new destinations, we are in the process of adding more aircraft to the fleet to serve more destinations and increase frequency whereby offering convenience, greater choice, and while maintaining affordability.
Her Excellency Ayse Sozen Usluer, the Ambassador of the Republic of Turkiye in Muscat said. "currently Bursa attracts hundreds of thousands of foreign tourists around the world, making it one of the main hot spots for Turkish tourism. In 2021, more than 150 thousand foreign tourists visited Bursa despite the travel restrictions caused by Covid-19 pandemic. In ten years, the number of Omani tourists visiting Turkiye has immensely increased. It was only around 5 thousand people in 2010. In spite of the pandemic, it was more than 50 thousand last year. We hope to reach pre-pandemic levels soon, which was nearly 90 thousand. My best wishes for the continuation of the strong friendship between Turkiye and Oman, and for the well-being and prosperity of our brotherly peoples."
SalamAir flies to domestic destinations, including Muscat, Salalah, Suhar and international destinations to Dubai, Doha, Riyadh, Jeddah, Medina, Dammam, Kuwait, Bahrain, Istanbul Trabzon, Bursa Kathmandu, Baku, Phuket, Shiraz, Tehran, Alexandria, Khartoum, Multan, Sialkot, Karachi, Dhaka, Chattogram, Jaipur, Trivandrum, and Lucknow. SalamAir also flies directly from Suhar to Shiraz, and Salalah, and Salalah to Calicut.