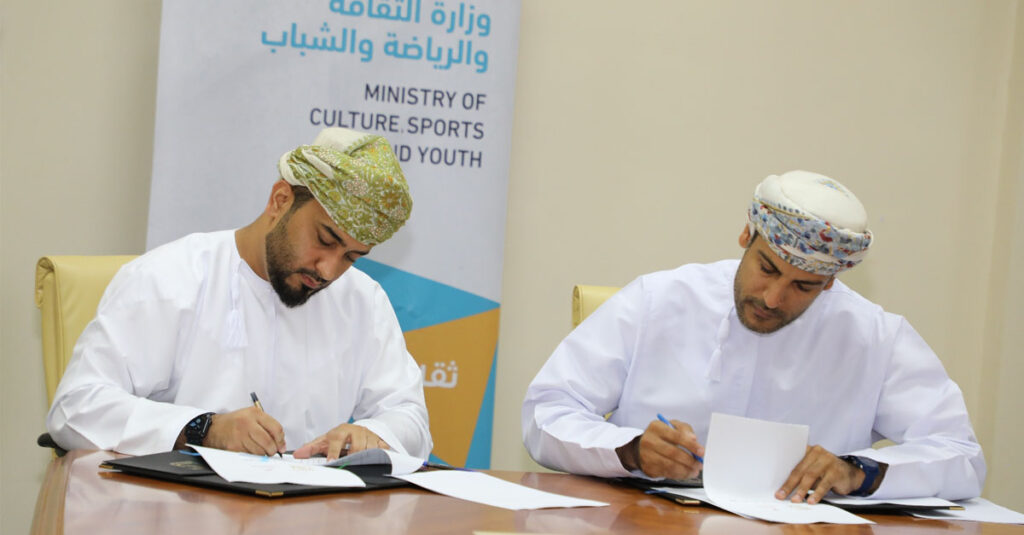 MUSCAT – The Ministry of Culture, Sports and Youth signed a partnership agreement yesterday with Sabco Sports to organise Oman's first-ever Governorate Marathon, which will be held across various governorates of the Sultanate, every month, throughout the year and it is open to everyone.

This event aspires to achieve a number of goals, such as developing a world-class event that drives sports tourism, organising events and activities that encourage participation amongst athletes and the general public across the country, working closely with the government and private sector to increase participation and awareness, and providing a competitive platform for participants across the country as well as implement the Oman Vision 2040 objectives of diversifying the economy through sports.

Ali Suleiman Al-Ajmi, Acting General Manager of Sabco Sports, said, " The idea of ​​the Governorates Marathon was born out of the keenness and interest of the Ministry of Culture, Sports and Youth to encourage the community to practice sports and to promote a healthy lifestyle."

After the signing, Ali Suleiman Al-Ajmi added, "We are proud of this important partnership with the Ministry of Sports, Culture and Youth to organize the Governorates Marathon. We look forward to organising this event which will achieve the societal goals that the Ministry seeks, i.e., build an event in Oman for the people of Oman and over time invite runners from outside the country too. This event will encourage the community to stay healthy, exercise more, and maintain a healthy lifestyle. "
The Governorates Marathon strives to be a local model that creates a sports movement which attracts athletes and fans in all governorates. This race will be the local competition that the Omani runners will look forward to.
More information regarding the tickets, dates, cities, etc. will be revealed in July, 2022.