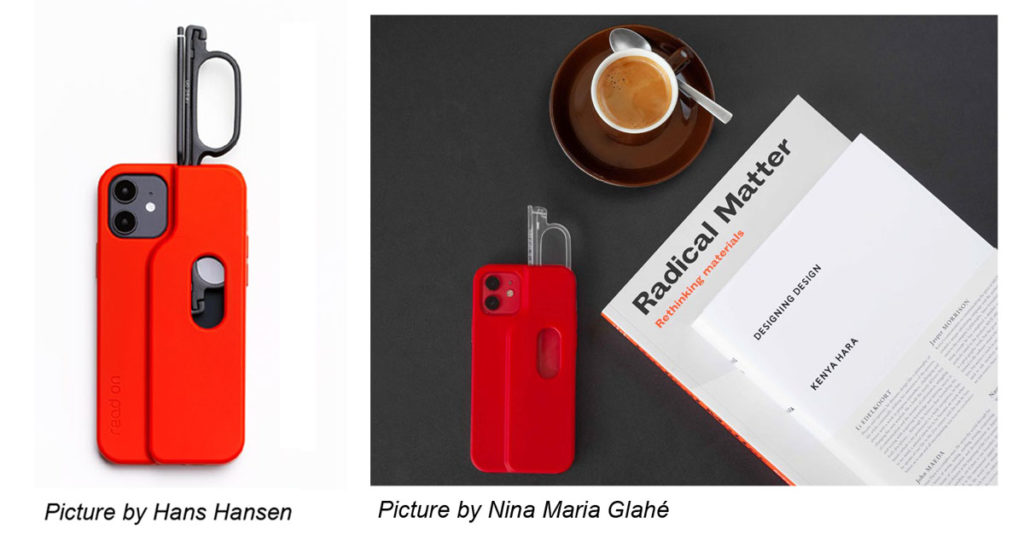 ZURICH – 'read on', a Swiss start-up that invented foldable reading eyewear integrated into a multifunctional iPhone case, announces it is establishing its first international subsidiary in preparation for launch of its products in the key US market.

'read on' was founded by Sandra Kaufmann and Monika Fink, leaders in the international eyewear business who established the fashionable Swiss eyewear brand 'Sol Sol Ito'. They have won a number of prestigious awards, including the German Design Award and the Good Design Award.

Sandra Kaufmann, industrial designer and co-founder of 'read on', commented: "We're delighted to bring our innovative, super-thin reading eyewear to the all-important US market. Our unique integrated design complements the technological sophistication of the iPhone, meaning iPhone users need never be without their reading glasses. With an experienced and growing team backed by highly supportive investors, we're excited about the potential for our stylish products with discerning US consumers."

Monika Fink, design artist and 'read on' co-founder, said: "Around one in three Americans require glasses for reading, and 'read on' is our solution to make sure you always have them with you, just like your smartphone. 'read on' is an iconic, multifunctional iPhone case with super thin, foldable eyewear, quality designed for strength and flexibility. We're looking forward to bringing them to the huge US iPhone market."

'read on' and its inventors have been invited to join prestigious start-up programs including the Swiss Design Accelerator in San Francisco in late September, which will introduce selected Swiss designers to the US market, with a focus on the Bay Area ecosystem and design industry. Pro Helvetia has also invited 'read on' to participate in the world-famous Milan Design Week, in September.

'read on' is being backed by a growing band of investors and is always eager to hear from new investors interested in supporting its seed financing round.