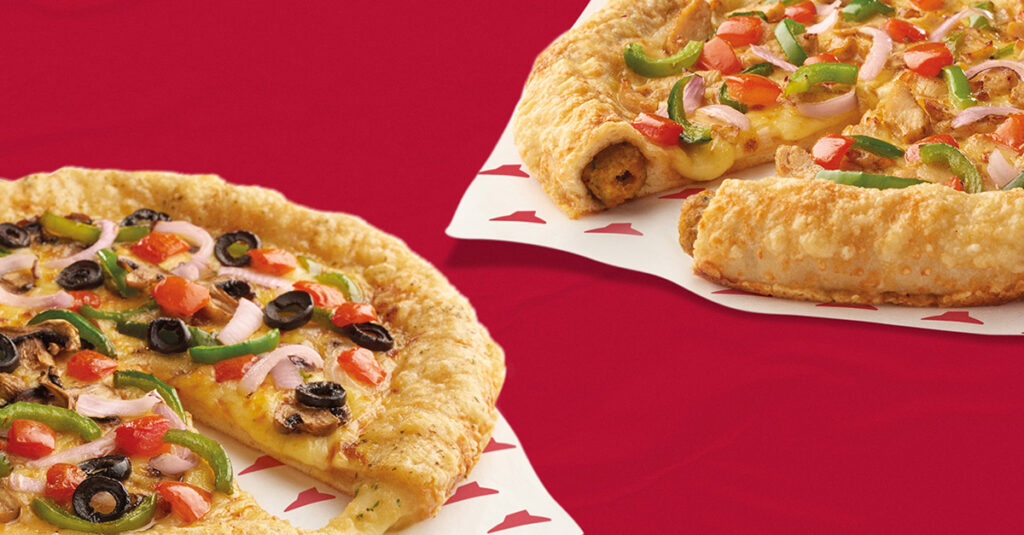 MUSCAT – Pizza Hut has announced the 25th anniversary of its iconic Stuffed Crust Pizza. The brand – which was the first to bring Stuffed Crust to the market – revolutionised the way pizza is created and consumed by millions of hungry fans around the world.

"Stuffed crust is a nod to the true love of pizza, and to our brand's relentless focus on innovation," said Beverley D' Cruz, Chief Brand Officer, Pizza Hut META. "We are not only celebrating 25-years of delivering on this concept, but using this moment to recognize how one idea can start a movement, and how that movement – under the simple premise of eating pizza backwards – in its own way united the world."

The silver anniversary celebration is a global campaign that honours the ongoing love of Stuffed Crust, its unique and regional reimaginations, and the brands ongoing commitment to delivering the most satisfying pizza experience anywhere, anytime. The love for Stuffed Crust has translated regionally across the Middle East, bringing much iteration to cheese-loving consumers across the region. And, while the concept has been copied by many, nothing has matched the original.

In a nod to the 25th anniversary of Stuffed Crust's debut, Pizza Hut Middle East (UAE, Kuwait, Oman, Bahrain, Jordan, Qatar and Egypt) has noted the local palate and tastes to introduce a new unique Chicken Kebab Stuffed Crust alongside a garlic stuffed crust option perfect for vegetarians.

"The culinary team at Pizza Hut will always search for what the customer's tastes demand" says Phil Cusack, Food Innovation Director, Pizza Hut META. "It is this passionate consumer focus that has brought the new Chicken Kebab and Garlic Stuff Crust to the Middle East. These flavours are inspired by local trends, created with top quality regionally sourced ingredients and deliciously combined with our signature cheese and dough to deliver a sumptuous Stuff Crust experience".

"We know that consumers are always looking for new and interesting things to try with their families and friends and now they can enjoy the new Stuffed Crust choices in the Big Box where you can choose a Kebab or Garlic Stuffed Crust, plus another pizza of your choices and it comes with 3 sides; 6 Baked Chicken Wings, Garlic bread a portion of wedges and a dip," says Cusack.
Since its creation 25 years ago, Pizza Hut's Stuffed Crust remains a customer favourite and has been the inspiration for global menu items including Hot Dog Stuffed Crusts, the Twisted Cheese Crust, Cheesy Lava Stuffed Crust, Crown Pizzas, Cheese Bites and more.
The Chicken Kebab and Garlic Stuffed Crust options are now available for dine-in, take-out, and delivery in Muscat until December 20 2021.