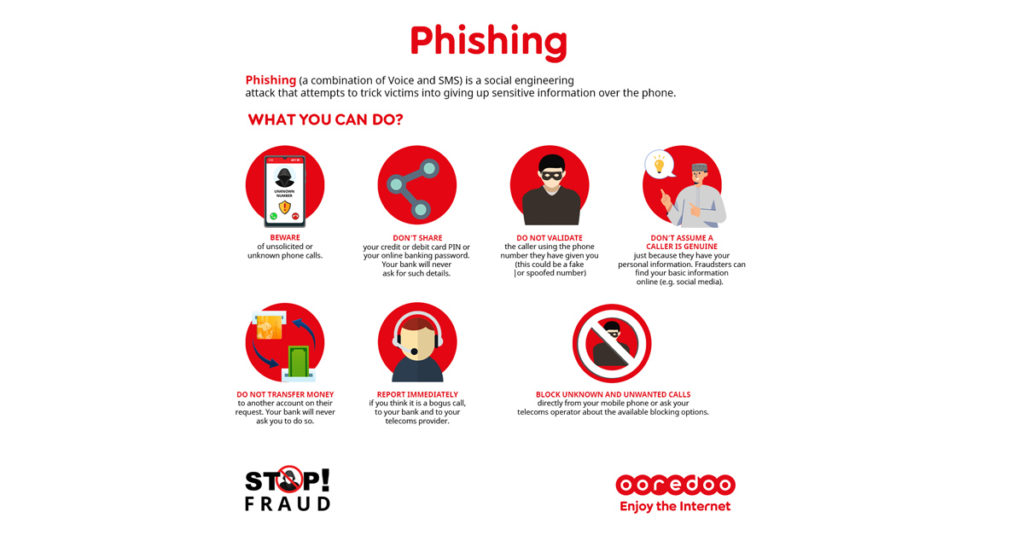 MUSCAT – Ooredoo is boosting fraud awareness on its social media channels. Focused on Phishing, a cybercrime attack that involves soliciting and stealing personal and banking information over the phone, it aims to safeguard thousands of potential victims from data and financial theft.

Raed Mohammed Dawood, Director of Branding, Communications and Corporate Affairs at Ooredoo Oman, said, "Unfortunately we are seeing a rise in the number of financial fraudsters, who are preying on people's trusting nature. While we can't prevent the calls, we can make people more aware of the dangers and what to look out for; helping to protect our customers."
Ooredoo is reminding people to be wary of unsolicited or unknown phone calls and SMS, not to share their personal information such as their bank card PIN number or mobile banking password, never to transfer money to another account on their request, and don't assume they are genuine because they have personal information, because they may have obtained it from social media or other sources. Meanwhile, it is encouraging people to block unknown and unwanted calls and to report bogus calls to the authorities immediately.