MUSCAT – Oman International Development and Investment Company (Ominvest), the leading investment company in the Sultanate, announced that the major shareholders of Oman Arab Bank SAOG (OAB) have formed a Consortium with a firm intention to make an offer for the entire issued share capital of Ahli Bank SAOG (Ahli Bank) under the Takeover and Acquisition Regulations issued by CMA.

Ominvest leads the Consortium, and the offer will be made by certain entities separately controlled by Ominvest and Arab Bank plc. Certain other investors have also expressed their intention to participate in the Consortium and offer at a later stage if required. As part of good governance and careful evaluation of material and price-sensitive information, Ominvest made appropriate disclosures on the Muscat Stock Exchange on 16 May 2023.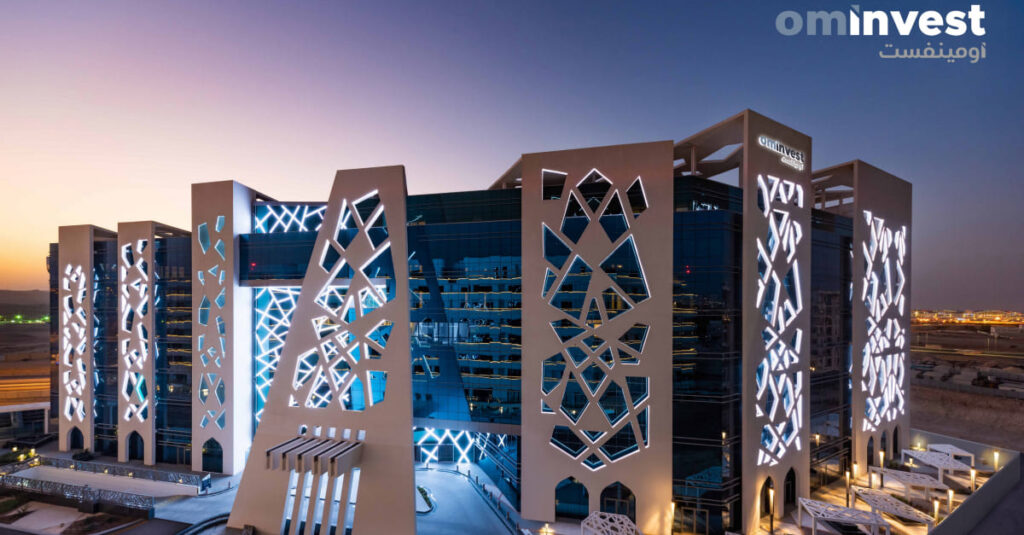 Commenting on the offer, AbdulAziz Al-Balushi, the Group CEO of Ominvest, said, "The Consortium sees Ahli Bank as one of the best-performing banks in the Sultanate of Oman, with a capable leadership team and leading operating and risk systems. The Consortium members will be strong and committed anchor shareholders of Ahli Bank, supporting its growth during the intervening period and preparing it for a potential merger with OAB in due course, under the guidance of the esteemed Board of Directors of both banks."

The Offer Price
The Consortium will put forward an attractive base offer price of 185 bz per share. This offer represents a premium of approximately 28 percent over Ahli Bank's average one-year market price, 20 percent over its net book value as of 31 March 2023, 13 percent over its average six-month market price, and an 8 percent premium compared to the closing stock exchange price as of 31 March 2023.
Commenting on the offer price, AbdulAziz Al-Balushi said, "We believe our offer price of 185 bz per share is fair and represents a strong return on investment for the shareholders of Ahli Bank who wish to participate in the offer."
Moreover, strategic long-term investors holding more than 25 percent shareholding and who provide strategic direction and assistance in the bank's transformation will be offered an additional 15 bz per share. Significant financial investors, holding between 10 percent and 25 percent shareholding and with considerable influence over Ahli Bank and participating in policy-making decisions, will receive an additional 7 bz per share.
The proposal for the premium being paid to strategic long-term and significant financial investors was taken after a thorough analysis of the market and value of large blocks of shareholding in Ahli Bank. The premium over the base price is based on the concept of a control premium paid for a large block of shares and is aimed at compensating strategic long-term and significant financial investors for the loss of their significant influence over Ahli Bank due to selling their shares.
"We have devised an offer price structure which is fair and rewarding to large, as well as minority shareholders. Our proposed price mechanism will also encourage long-term strategic investors to invest in the Sultanate, with the comfort of knowing they can exit at attractive valuations reflective of their large shareholding and contribution made to grow the business," stated the Group CEO.

Funding and FDI
The proposed offer will be funded in its entirety by Consortium members, meaning there is no constraint on Ahli Bank or OAB's capital or lending ability as a result of the offer.

Commenting on Arab Bank and its long-standing contributions to the Sultanate, AbdulAziz Al-Balushi, said, "Arab Bank plc will support funding the transaction, which will result in positive foreign direct investment in Oman. Arab Bank plc currently has an investment valued at around OMR 172 million in the Sultanate of Oman, including their recent investment of around OMR 46 million at the time of the merger of Alizz Islamic Bank with OAB in 2020. Arab Bank intends to further invest a substantial amount in the Sultanate of Oman depending on the final outcome of this takeover offer.

"Arab Bank has been contributing to the development of Oman's economy for more than 50 years and remains committed to further driving the growth of the Omani banking sector and economy in accordance with Oman Vision 2040."
He added, "Ominvest has a strong track record of successfully executing large and complex transactions in excess of OMR 385 million in the recent past. We are thankful to the regulatory authorities for their continued support and guidance, without which these transactions would not have been possible.

"Given the combined track record and strength of Ominvest and Arab Bank, we are optimistic that this acquisition will be a success, and we look forward to working with all stakeholders of Ahli Bank and the concerned regulatory authorities to outline the next phase of the acquisition process."

The Proposed Merger
Members of the Consortium or their affiliates have a substantial stake in OAB and view the acquisition as a strategic opportunity to strengthen Ahli Bank and OAB in advance of a potential future merger. This merged entity is expected to be a large and robust financial institution. Moreover, the Consortium has the capability and willingness to provide support to the merged entity as and when required.Subject to regulatory approvals, the Consortium intends to merge OAB and Ahli Bank in due course by adopting a phased and structured approach. They will support the capable leadership teams of Ahli Bank and OAB during the intervening period to continue their transformation journey. This will be a merger of equals and stronger banks, resulting in a swap ratio to be derived based on the audited net book values post necessary due diligence.
"Following a successful merger, the new combined banking institution will gain size and scale as well as be better positioned to meaningfully contribute to the economic development of the Sultanate, supporting larger government projects of national interest," stated AbdulAziz Al-Balushi. "Furthermore, the Islamic window of Ahli Bank will be transferred to Alizz Islamic Bank, which is a fully owned subsidiary of OAB. This will provide additional scale and a significant boost to Alizz's operations."
The Group CEO added, "We look forward to the support of the regulatory bodies represented by the Central Bank of Oman and Capital Market Authority for the offer we have presented. Ominvest has a long history and extensive experience efficiently managing merger and acquisition operations. I am confident that the successful acquisition of Ahli Bank will mark another success story in our distinguished record spanning over 40 years."
Commenting on Bank Dhofar's offer, AbdulAziz Al-Balushi said, "We extend our well wishes to all parties involved. Our foremost commitment is to support the deal or initiative that serves the best interest of the country, the banking sector, and all stakeholders, not just ourselves. We firmly believe that Ahli Bank's shareholders should have the opportunity to make an informed decision about what is best for them".