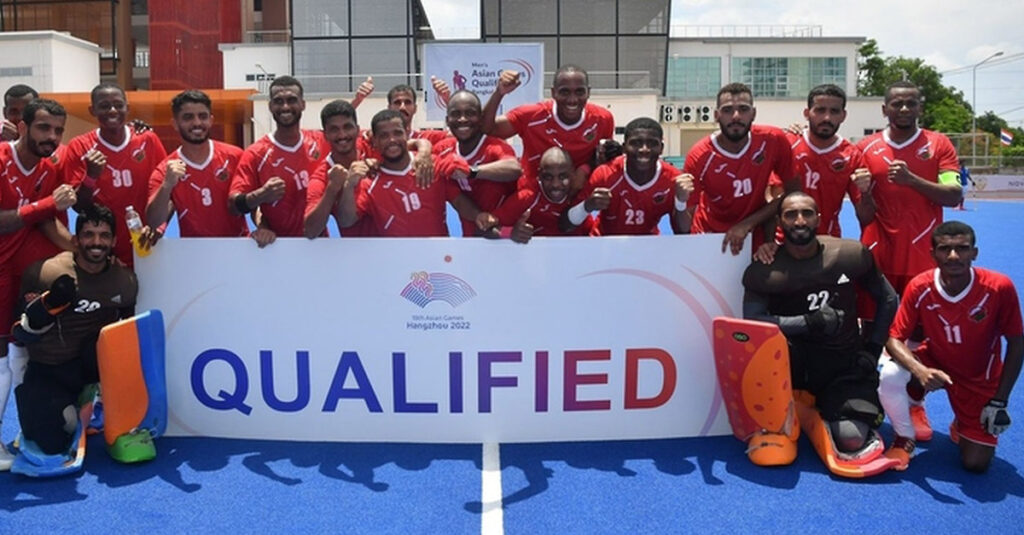 BANGKOK – Oman's National Hockey team qualified to the finals of Hangzhou 2022 Asian Games, after beating the Uzbek team 6/3 in the qualifiers which are held in Bangkok, Thailand, from May 7 to 15, 2022.

Oman's national team scored first in its group after grabbing 12 points from 4 matches.

Mohammed Abdullah Al Batrani, General Manager of the national team said that the national team's qualification is the result of cooperation between the technical and administrative teams, the players and the Oman Hockey Association (OHA). Al Batrani added that Oman's national hockey team is ranked 23rd internationally.